Despite this is the team that I support, here is the one and only my Tampa Bay Lightning T-shirt. I own more Leafs shirts. Most of my Lightning apparel are jerseys so I think that's okay?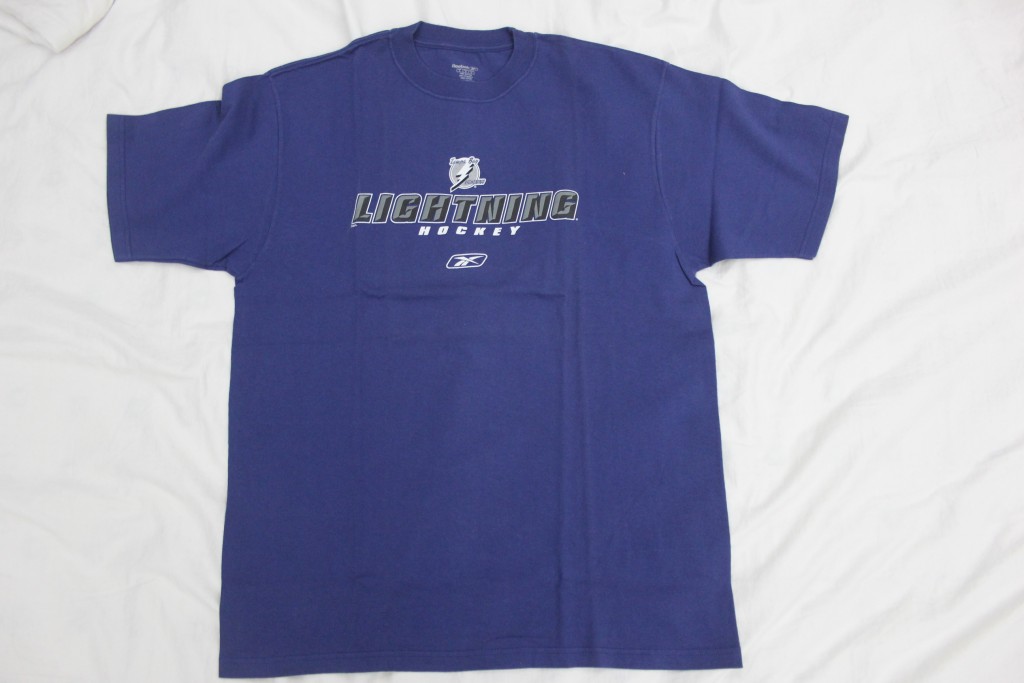 The design is very simple and quite plain actually, but it looks somewhat like the training shirts for the players. But it's Tampa Bay so I like it.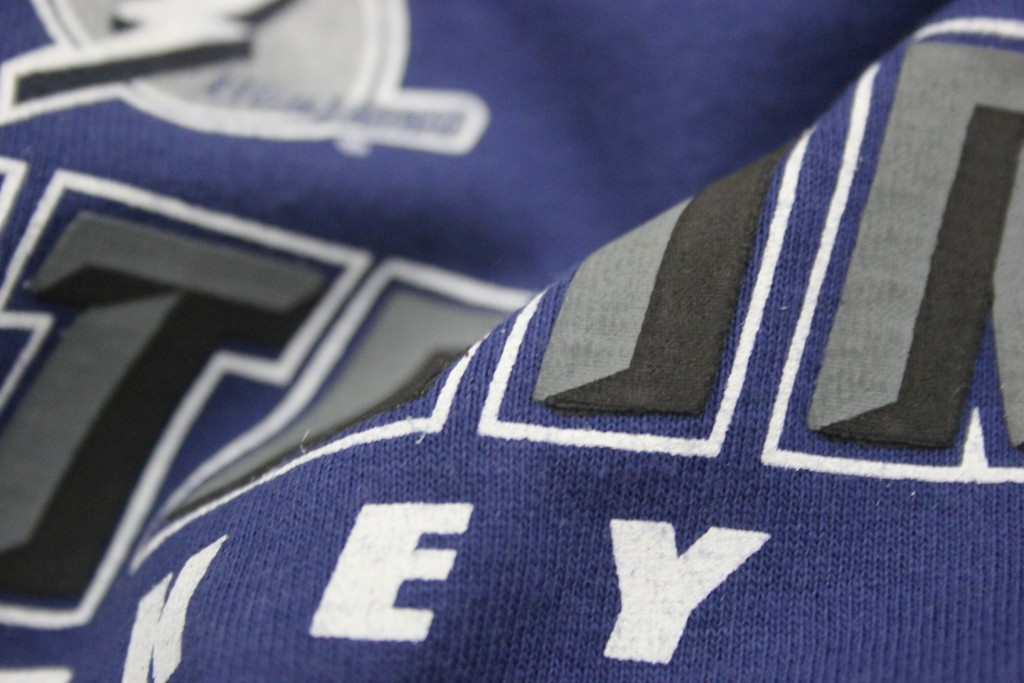 Here is the interesting point of the shirt. The "LIGHTNING" font has a little bevel made of rubber, so it is quite cute I must say.
Here's the back print of the shirt. It's very small. Perhaps the size was just about 2 or 3 times the shirt tag. I don't know why they put 'Offense', 'Speed', 'Agility', 'Defense', and 'Awareness' there since it looks like it was copied off a game, but it still adds a nice touch to the shirt.