I recently have taken a great liking to these polyester anime T-shirts. Although most of these came from an adult visual novel, for me if the design is nice then I will take it. This one is a Nirasaki Hinata (t) T-shirt from Lovely x Cation 2.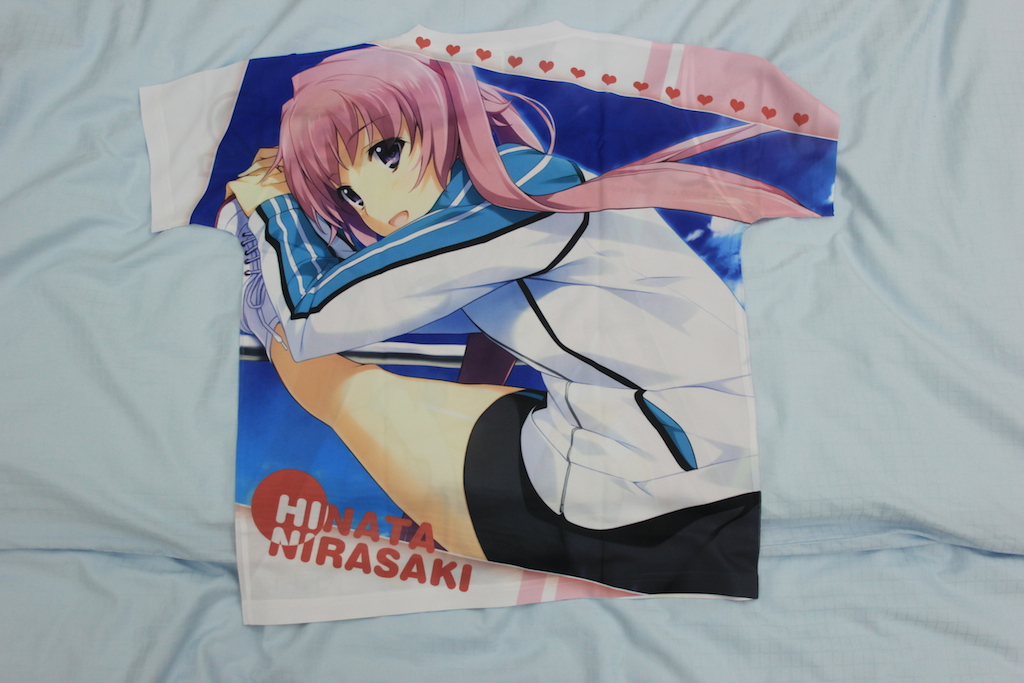 Like many other visual novel T-shirts, the design covers the front and the back. But this time the back has a very different tone compared to the front, because from afar it looks very bluish while the front is very pinkish. Design-wise, she has a very sporty look on both sides of the print so it definitely is a plus point for me.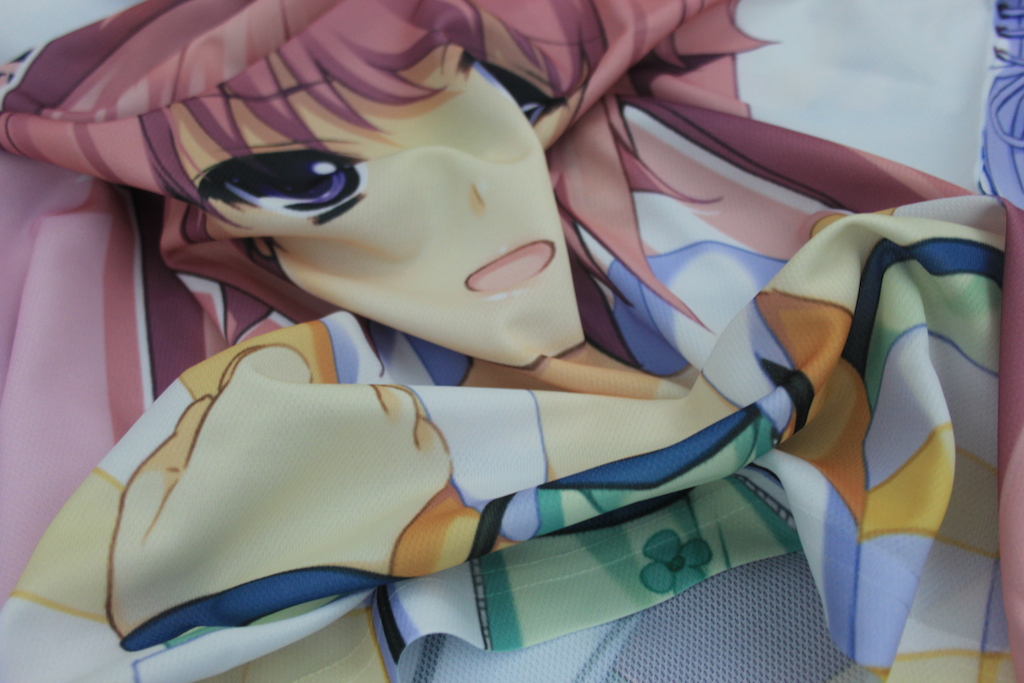 Distorted printing on the fabric just to show the quality of the shirt. Like many other Japanese polyester T-shirts, the fabric has a lot of pores and it may feel itchy when you wear it. However, the printing quality is very sharp and the colours are very bright so it looks very nice when you wear it.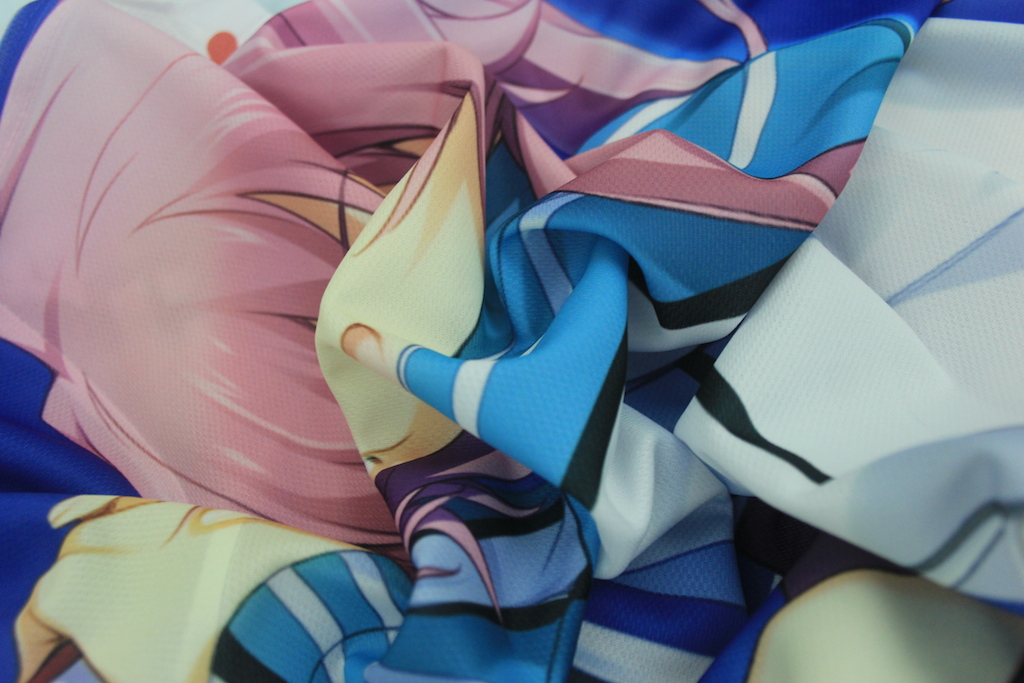 One benefit of having a polyester T-shirt is that it is very durable. It will not fade away very quickly, although if you would like to take a good care of it, do always remember to wash it in cold water and dry it in a dark place.