Updating from Hong Kong!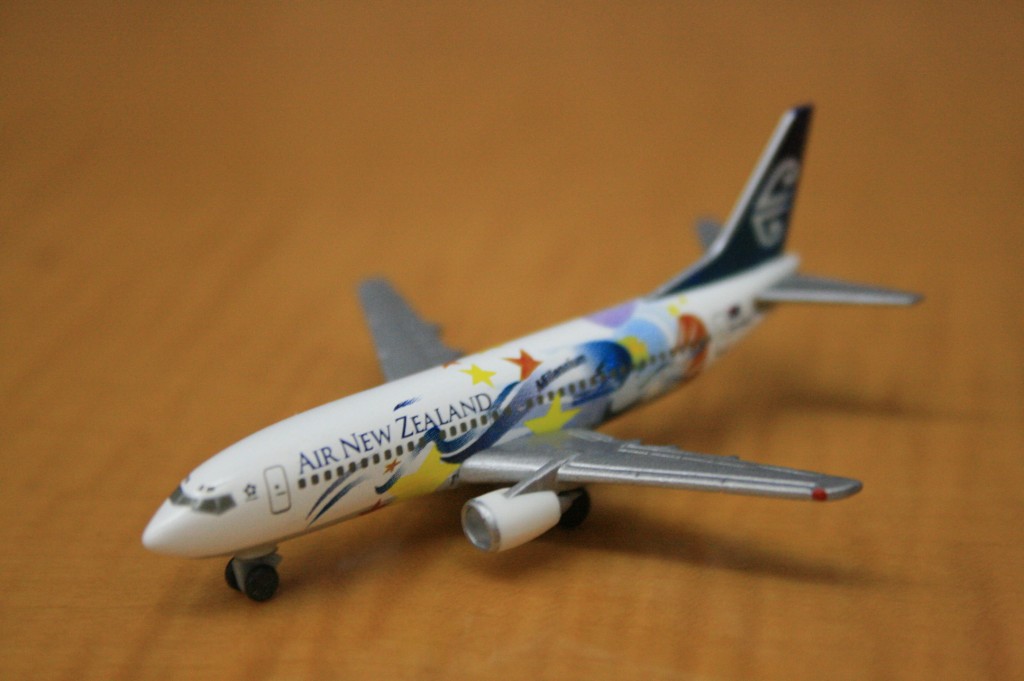 I haven't posted special livery die-cast airplanes for awhile, so today I will do it. Like this ANA "Film Roll" livery, the plane is pretty small, considering it is an Boeing 737-33R. This livery is called the "Millenium" livery, promoting the "America's Cup 2000".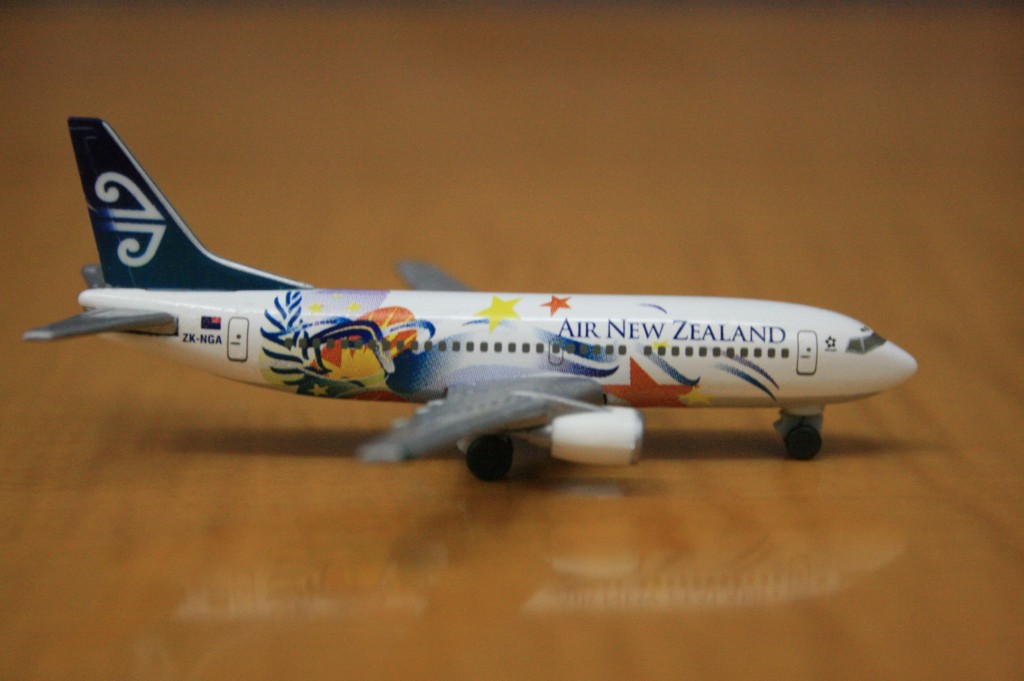 This plane has a different paintjob in its left and right fuselage. Despite the small size, Herpa did a great job painting the fuselage in detail. Also available is the registration ZK-NGA.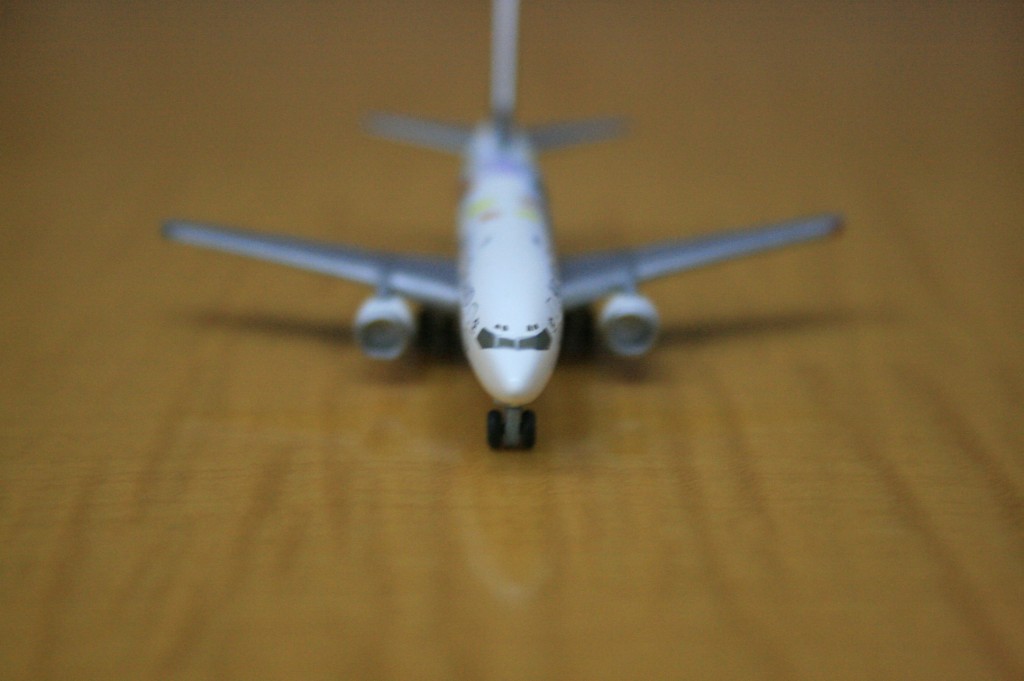 Front view of the plane. Note the big wheels (compared to the whole plane size).
This is one of the short-lived livery from Air New Zealand as it get repainted after a little while, so it's pretty nice to have one in my roster. Besides, the livery look colourful and lively. The plane is pretty small though. I would consider having at least a 1/400 scale for 737s.
Anyways, besides this one, Air New Zealand has other great colourful planes. One of my favourites is the All Blacks scheme. Would love to get one in the future.