When I first bought the original Houkago no Pleiades T-shirt, I am very happy with how it turned out – the design, the glow-in-the-dark parts, the printing, etc. When they announced that there will be a full graphic T-shirts, I am overjoyed so I immediately placed two orders. One for collection (left) and one for wearing (right).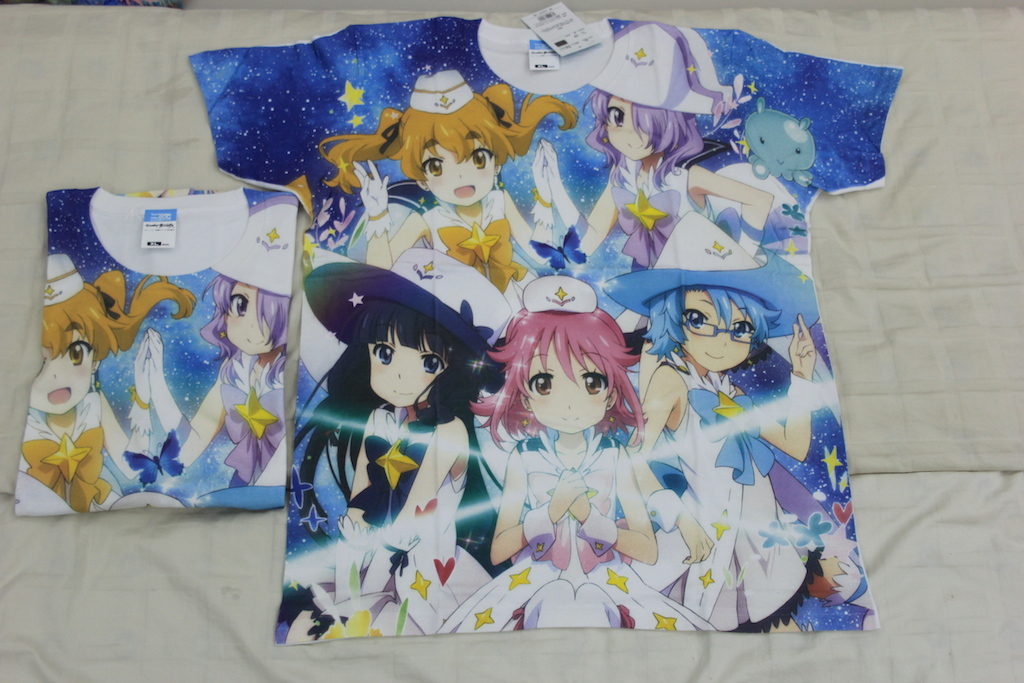 Honestly speaking, the T-shirt looks better in real life than in the official image. The colours are very sharp and vibrant. The design is also very nice and cute. The sparkles and the light effects blend well with the T-shirt. And we all know how much I love full graphic T-shirts that are actually 'full' graphic.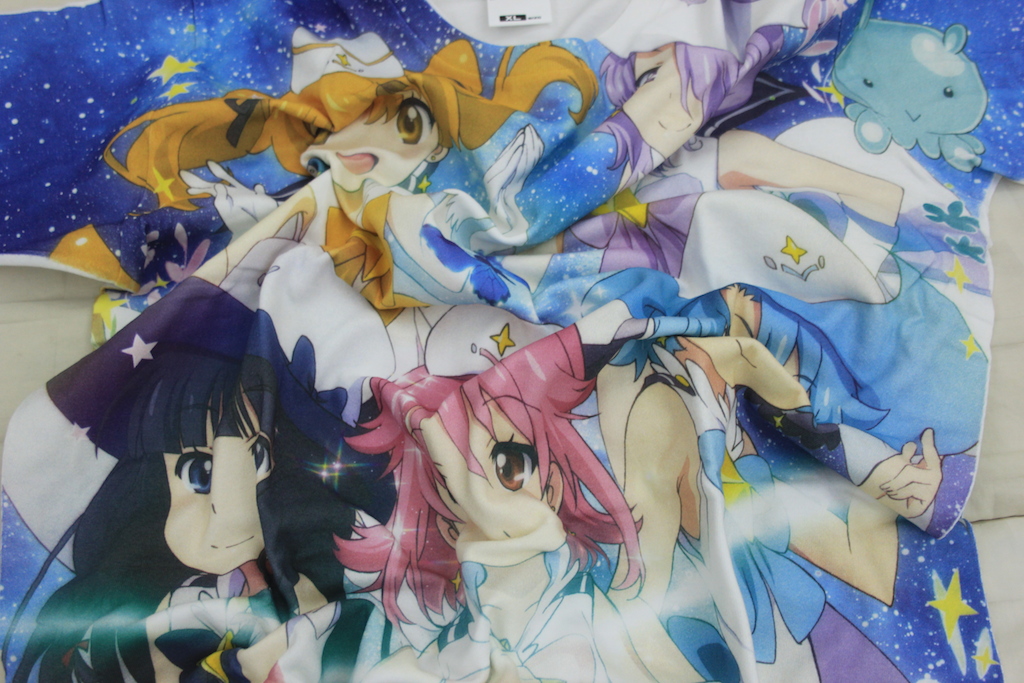 Like all Cospa T-shirts, the printing is very nice and flexible. Practically, it can be distorted in any way we like. Which also means, there is no need to be concerned about prints cracking. However, it uses a lot of dark (blue) ink so be careful when washing this. It may get heavily discoloured if no extra care is given.
The tako. It is very cute but is located at the armpit area, so too bad it is not too visible when worn. All in all, this shirt is a very great shirt to have and even I want to get the third one, which also makes this T-shirt as one of my most favourite T-shirts of all time.
(T-shirt store page: 放課後のプレアデス フルグラフィック Tシャツ)