This Yama no Susume (ヤマノススメ) T-shirt was from Radio Susume (ラジオノススメ), although I bought it from Yahoo! Auctions anyways. The T-shirt has all four main characters, from left: Kaede Saitou (斉藤楓), Kokona Aoba (青羽ここな), Aoi Yukimura (雪村あおい) at the bottom right, and Hinata Kuraue (倉上ひなた) at the top right.
The design is very nice. I always like when the whole side is fully printed. The characters look very cute and the colours are very sharp and crisp. The idea of printing a whole illustration onto the shirt was very nice too, because I also like the particular details such as the trees and the train interior.
The material is very different from usual T-shirt material. I am pretty sure they use a synthetic material, but I am not sure it is polyester. It felt like those outdoor jerseys and it is very rubbery. The shirt is also soft but the material is quite heavy. Somehow it felt really like wearing an outdoor jersey straight on, which somehow fits the whole T-shirt theme.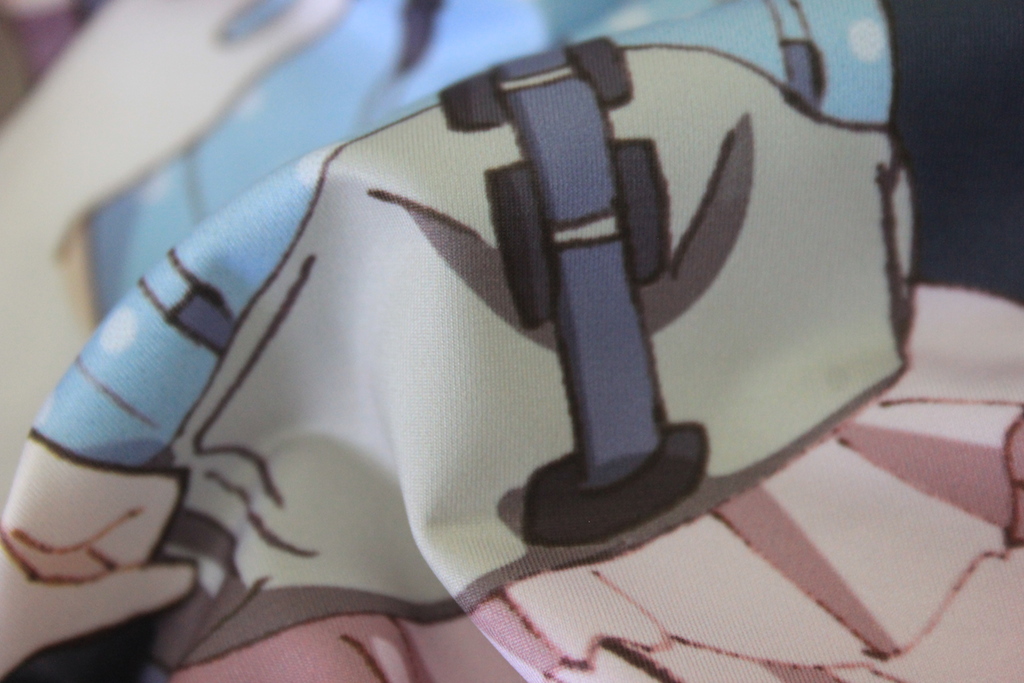 Because of the material, the T-shirt is actually very durable and stretchable. Like most of other synthetic T-shirts, the printing hardly fades away and will not crack because it is directly printed onto the T-shirt. Overall, it is a very nice T-shirt to have as a collection, but for me probably not for everyday wear.
(T-shirt store page: ヤマノススメ ラジオノススメ フルグラフィックTシャツ)