The last T-shirt from this Koi Kakeru Shin Ai Kanojo (恋×シンアイ彼女) T-shirt series from Karutassu (かるたッス) is definitely the most adorable, and also my personal favourite out of the four. The shirt features the very cute Yui Komari (小鞠 ゆい) and I immediately want to wear her.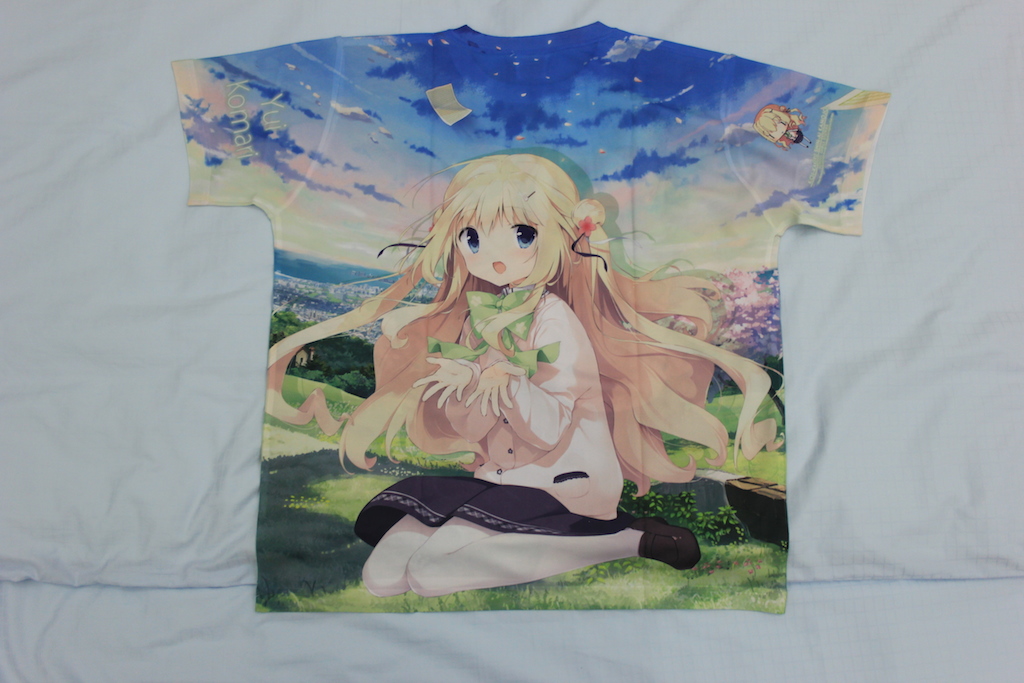 Like the others, the shirt has a front and a back print. One of why this shirt is really great is that the back print is using a really different pose, rather than just standing. The flying papers made it look like she was discarding her test/assignment papers but well, it made this T-shirt more and more adorable.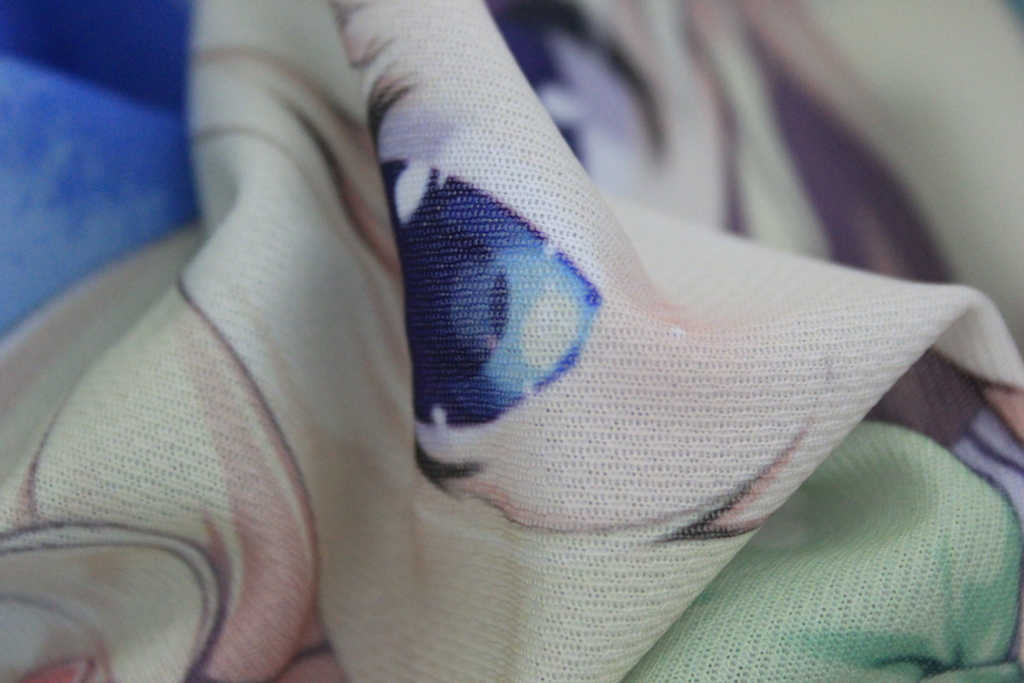 The quality of the print is phenomenal like always. It does not leave any kind of print feel when you wear it because they directly print the design onto the fabric. The polyester fabric also makes the colour stand out – sharp, crisp, and stunning; but on the other side, it brushes off your skin so sometimes I felt the T-shirt is quite itchy to wear.
One part of the amazing detail – the background. Look at those sakura/cherry blossom tree (and the other trees too). Her name is also printed there, with green glow, which I presume is her image colour.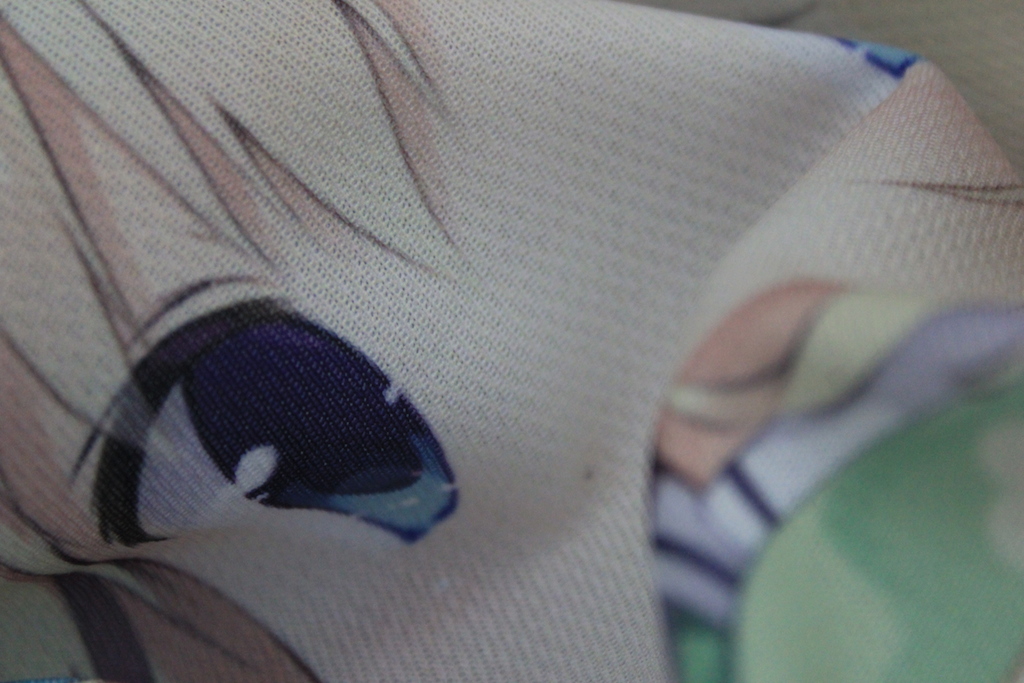 As amazing as it is, too bad it only came in one size – L. I wish they release XL or XXL because their L-size cutting is a bit short for me. While the sides are baggy, but the bottom part of the shirt fell just a little bit below my hip.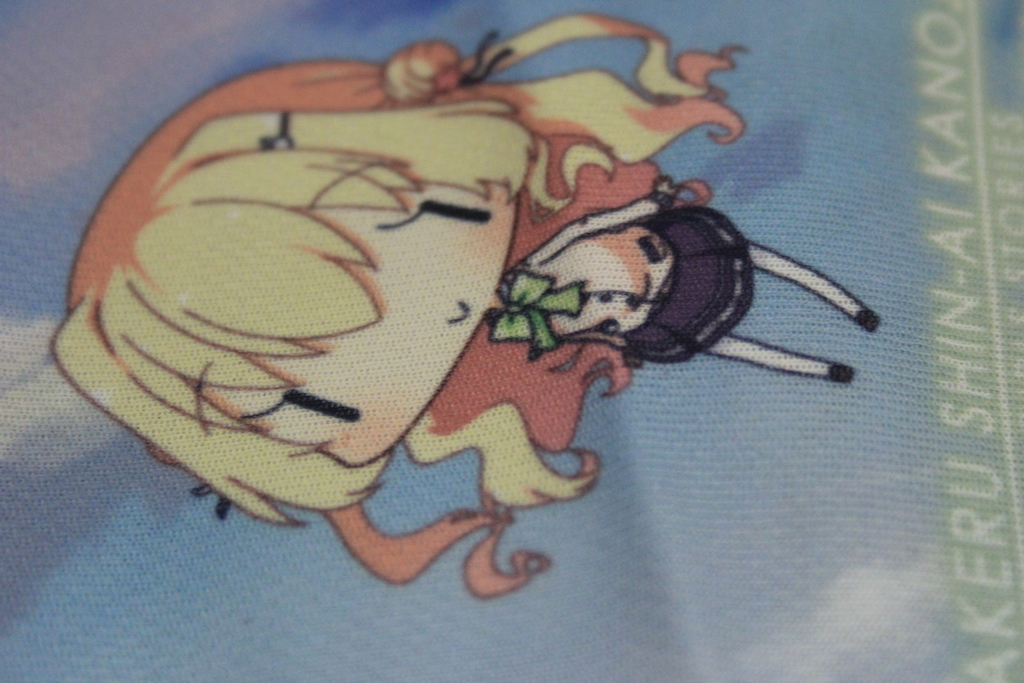 On the sleeves, like the others, have her chibi print, which is very cute. By far, I have to say that this is Karutassu's best T-shirt so far.
(T-shirt store page: 恋×シンアイ彼女 着娘!フルカラーTシャツ ver. 小鞠ゆい)