This is the third T-shirt from this Koi Kakeru Shin Ai Kanojo (恋×シンアイ彼女) T-shirt series from Karutassu (かるたッス), featuring Rinka Shijyou (四條 凛香).
One thing that you will notice that this T-shirt have a different background compared to the first two. This time it has a full illustration background, like the 3XL T-shirt. These last two T-shirts were released at a later date, so perhaps that is why they are slightly different.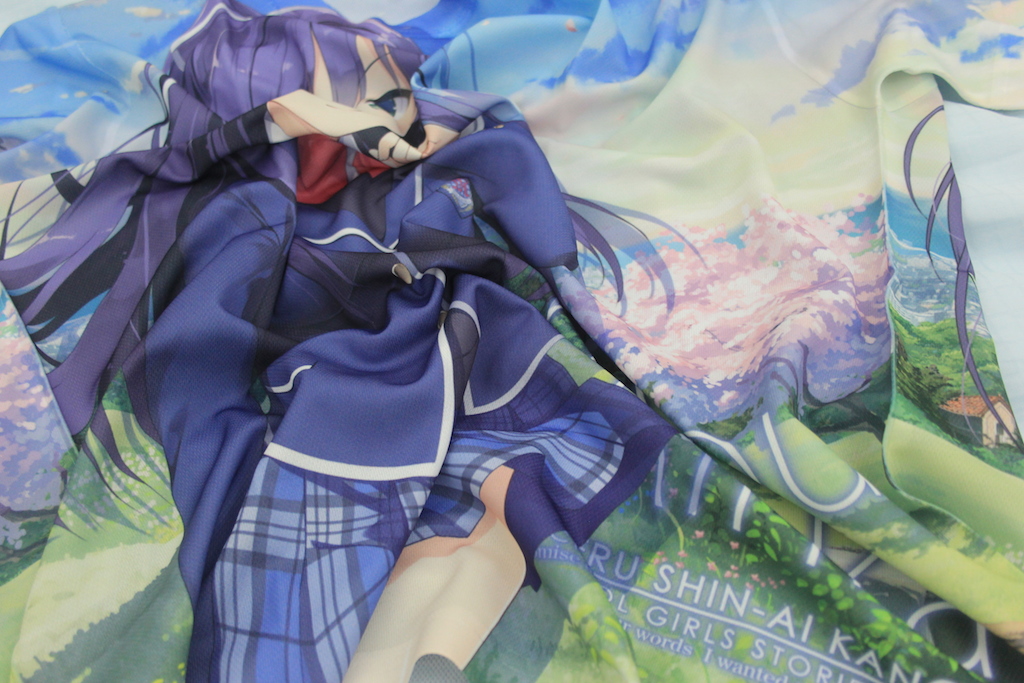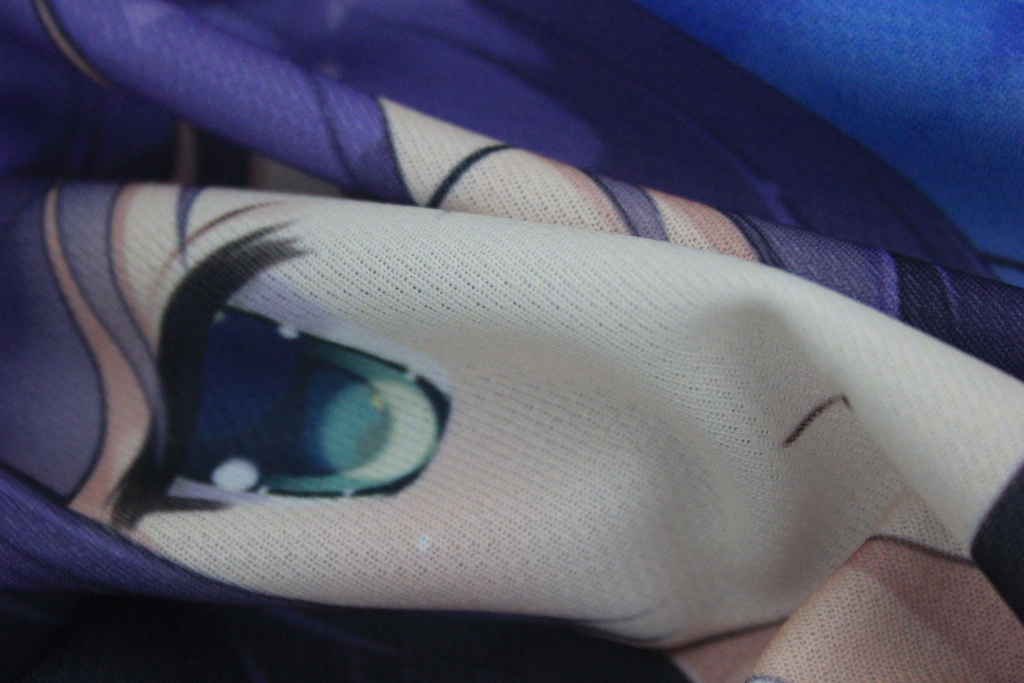 Close up of the distorted prints, showing just how great the quality of the prints are. It is directly printed to the fabric, much like any other polyester T-shirts, which is why the resulting images are very soft and smooth. However, the polyester fabric is quite itchy to wear because it brushes off your skin quite a lot.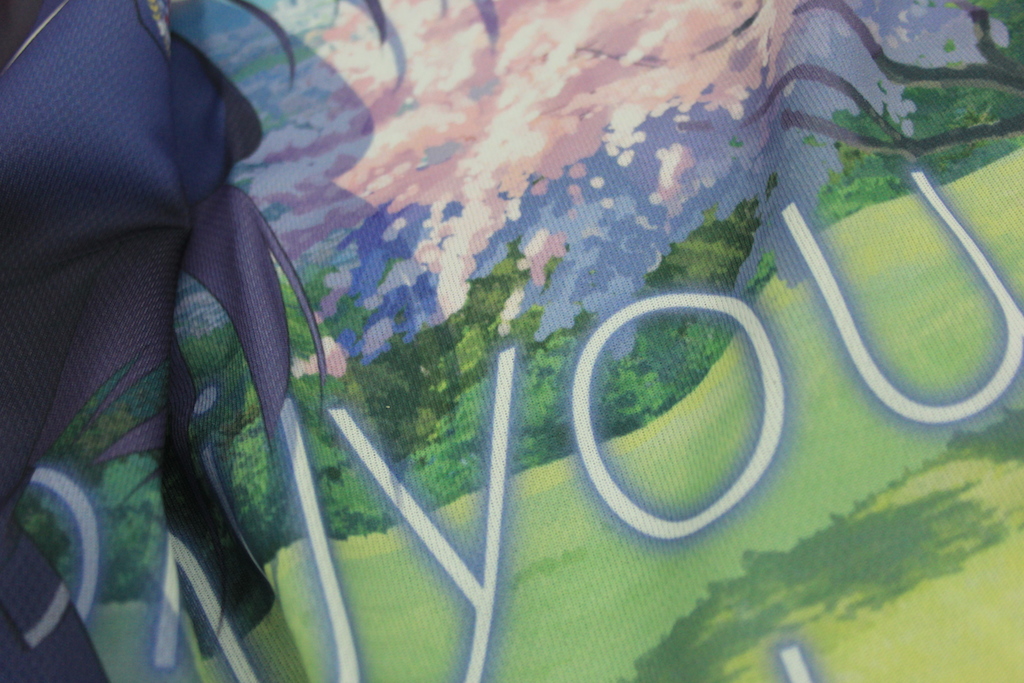 Not only the background is stunning, the amount of detail it has is also fantastic. It also has her name printed, outlined by a blue glow, which I believe is her colour image.
This shirt only came in one size, and that is L. While the sides are baggy, but the end part is quite short. I wish they release XL or XXL because I would not mind baggy sides but I just want a longer one. This one is actually shorter than a Cospa M.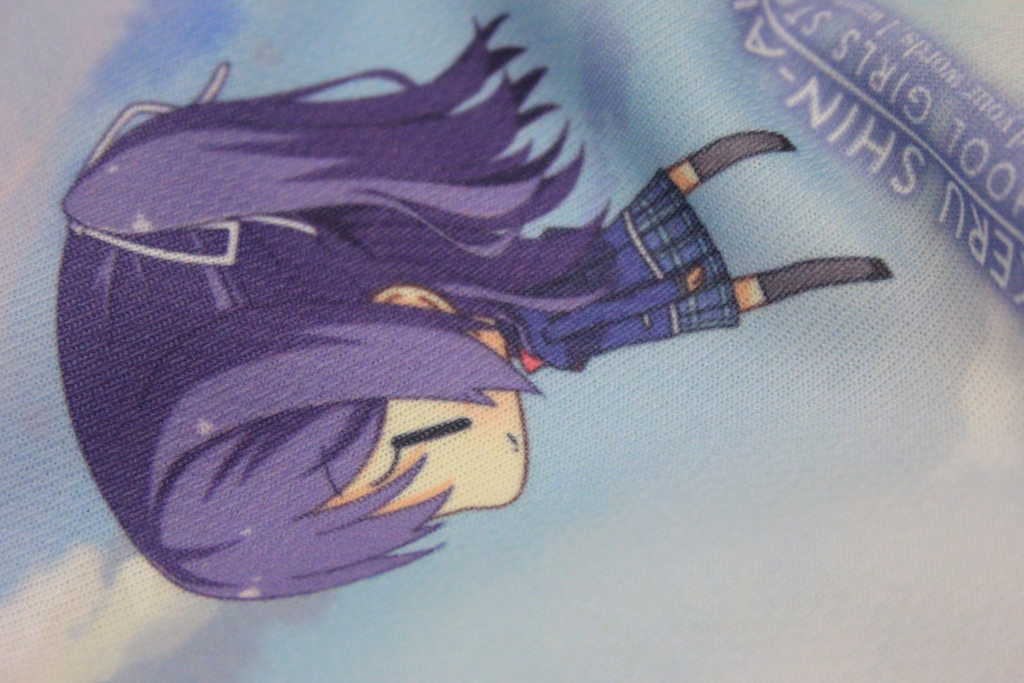 The chibi character on the sleeve. It adds nicely to the design. All in all, a really great shirt to have.
(T-shirt store page: 恋×シンアイ彼女 着娘!フルカラーTシャツ ver. 四條凜香)