Sword Art Online (ソードアート・オンライン) is one of the most represented series by Cospa. Some designs are a hit, some are a miss, but this one is interesting. This T-shirt features Yuuki (ユウキ) and Asuna (アスナ).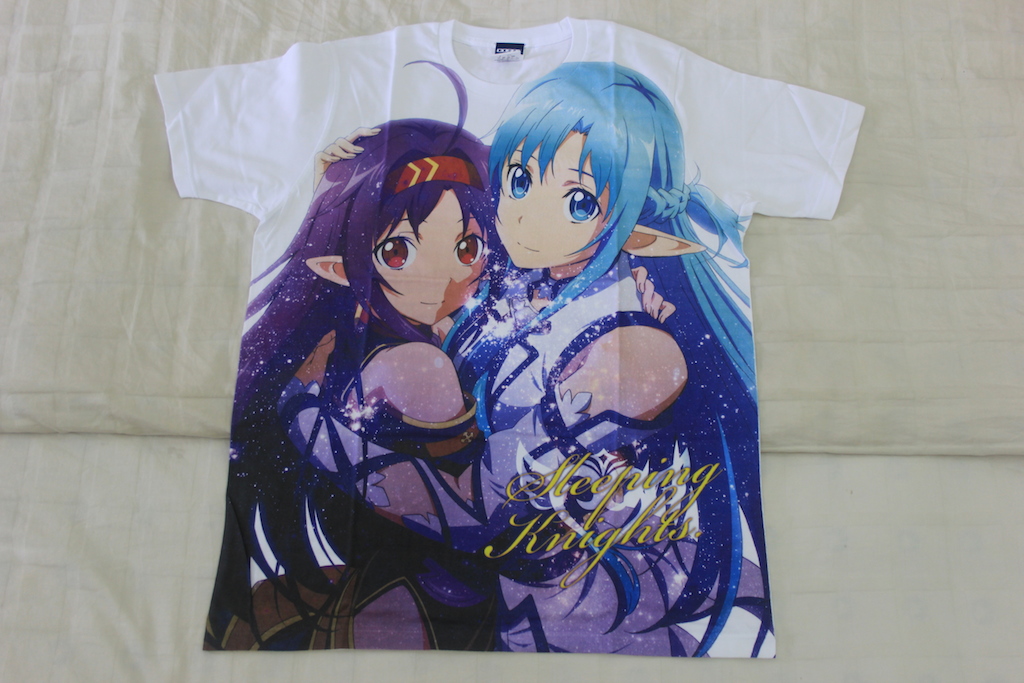 Usually I am not a fan of blank background T-shirts, but somehow Cospa manages to make this T-shirt look colourful when you wear it. The combination of colours and the layout are nice. The characters fit well, big enough to fit the wearer's chest area. However, I don't dig the "Sleeping Knights" text on the bottom right.
Distorted images of the T-shirts just to show how good the quality of the printing. Like many other full graphic T-shirts, the design is directly printed to the fabric so the resulting fabric is soft and does not have a print-like feel when you wear it. Again, I am not a fan of the series, but the T-shirt is too good to pass up. It is a must have to those SAO fans.
(T-shirt store page: ソードアート・オンラインII ユウキ&アスナフルグラフィックTシャツ)