This is a T-shirt that was designed by Itotin, from the series Kantai Collection/KanColle (艦隊これくしょん~艦これ~) featuring Kawakaze Kai 2 (江風改二). I am not sure if this is for a certain event (Comiket or Festivals), but I get this T-shirt from Melonbooks online store.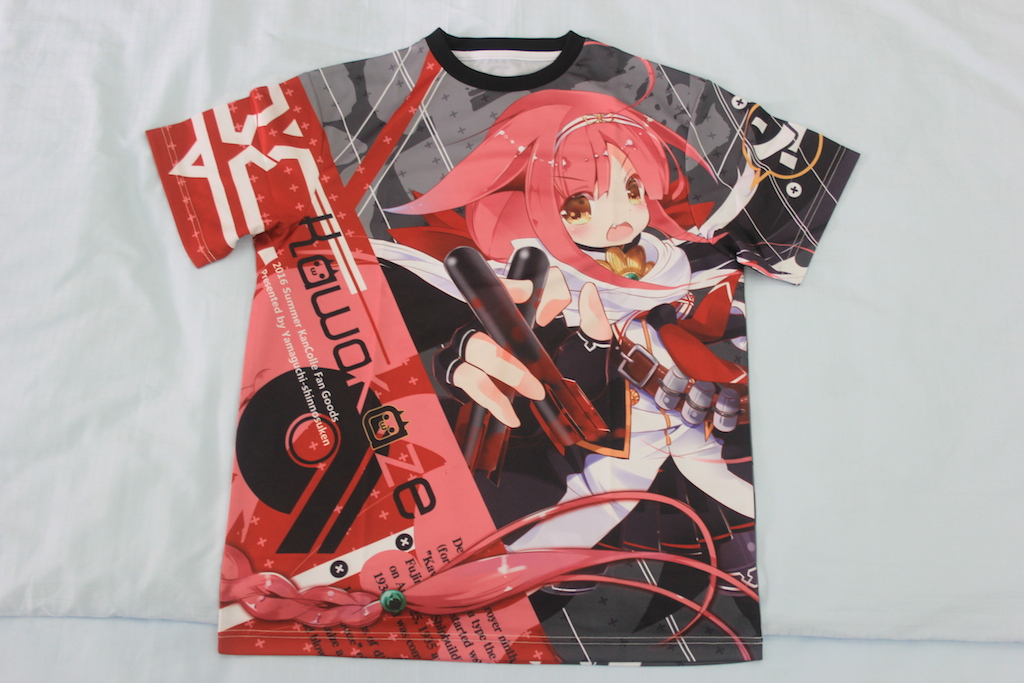 The design is very eye-catching. From the use of colours, the elements, everything. I have to say that the Kawakaze here looks adorable though (I am not a big fan of the original illustration despite it was illustrated by Kujou Ichiso, one of my favourite Kancolle illustrators).
It has a back design too, despite most of it is just text with a wolf insignia. The overall design is something fresh for me, because I am already really used to Cospa designs. So I like it. The T-shirt itself is a polyester T-shirt so that is one reason why the colours come up very strong and sharp.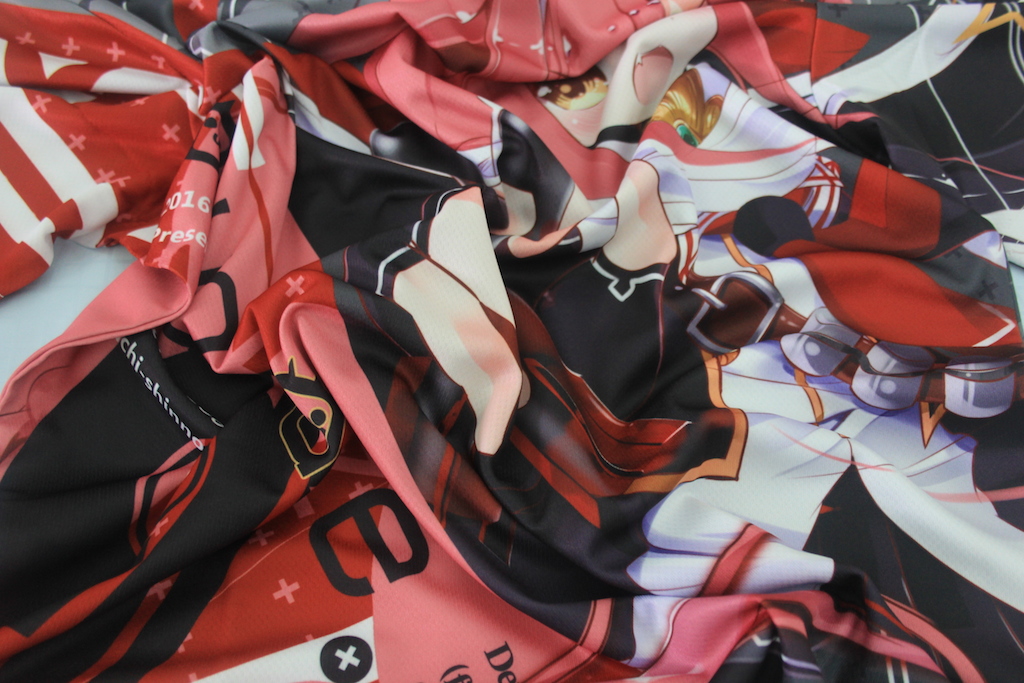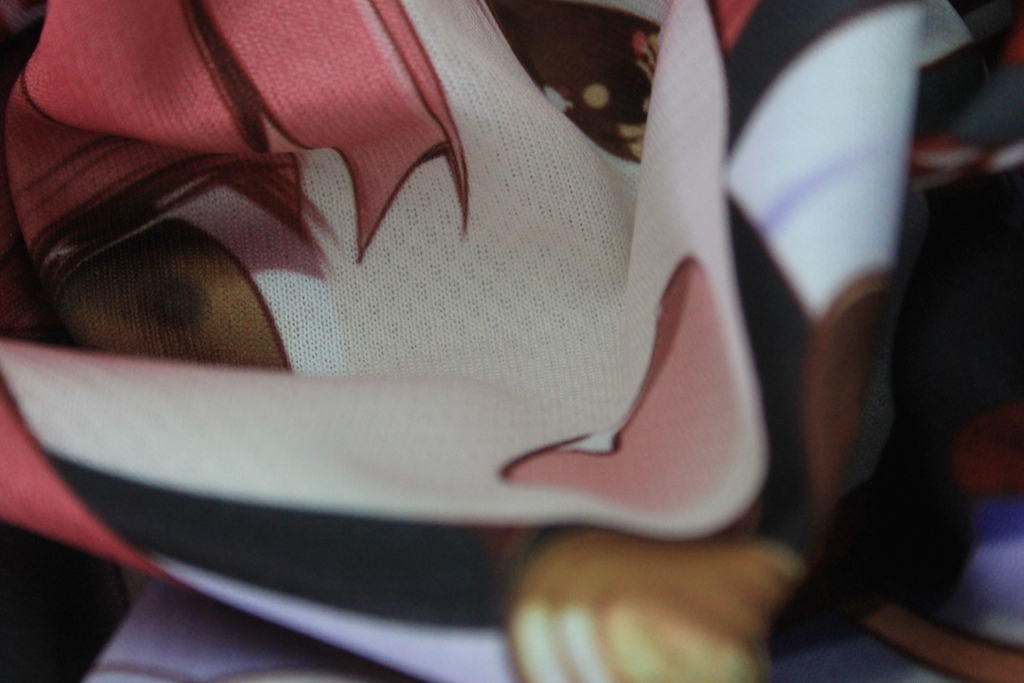 Close up of the distorted printing, just to show that the printing quality is really good. It is directly printed to the fabric, so the resulting printing is very soft and does not have a 'print–like' feel when you wear it. Also, because it is printed on a polyester fabric, it is pretty much resistant to fading and cracking, which is really really good.
Engrish on the back side of the T-shirt. Overall, this T-shirt is actually really great. However since it is quite difficult to find another one, most of the time I think this will be very much used for my collection purposes.
(T-shirt store page: 艦隊これくしょん~艦これ~ フルカラー江風改二Tシャツ)