My cousin went to Japan some times ago so I asked her to get me some shirts, and I only wanted a second Hiryuu T-shirt in my mind. She said that this shirt was pretty nice so she gave this T-shirt as a gift, so I am very grateful not just because it is a gift, but also because that this T-shirt is really nice. This is a Hidan no Aria/Aria the Scarlet Ammo (緋弾のアリア) T-shirt featuring Akari Mamiya (間宮 あかり) and Aria Holmes Kanzaki (神崎・H(ホームズ)・アリア).
It is quite unusual for Cospa to utilise a grey background, but this is what makes the T-shirt unique. The colours are pretty nice and actually it does not look as dull as the one in the official image. I like the lightning effects and its gradient from yellow to red, which is really good.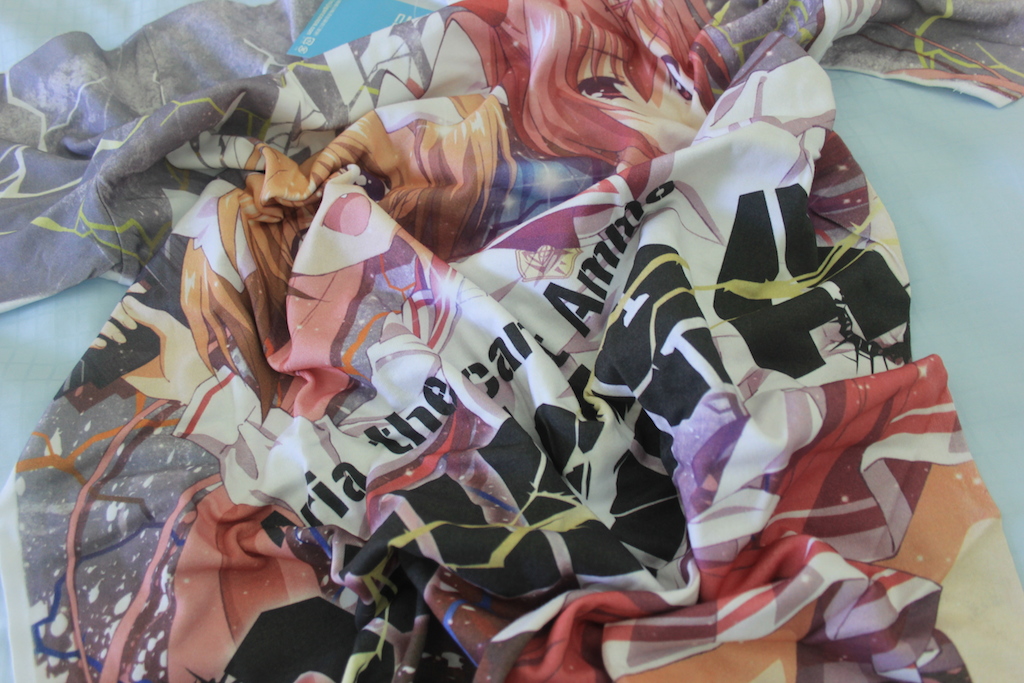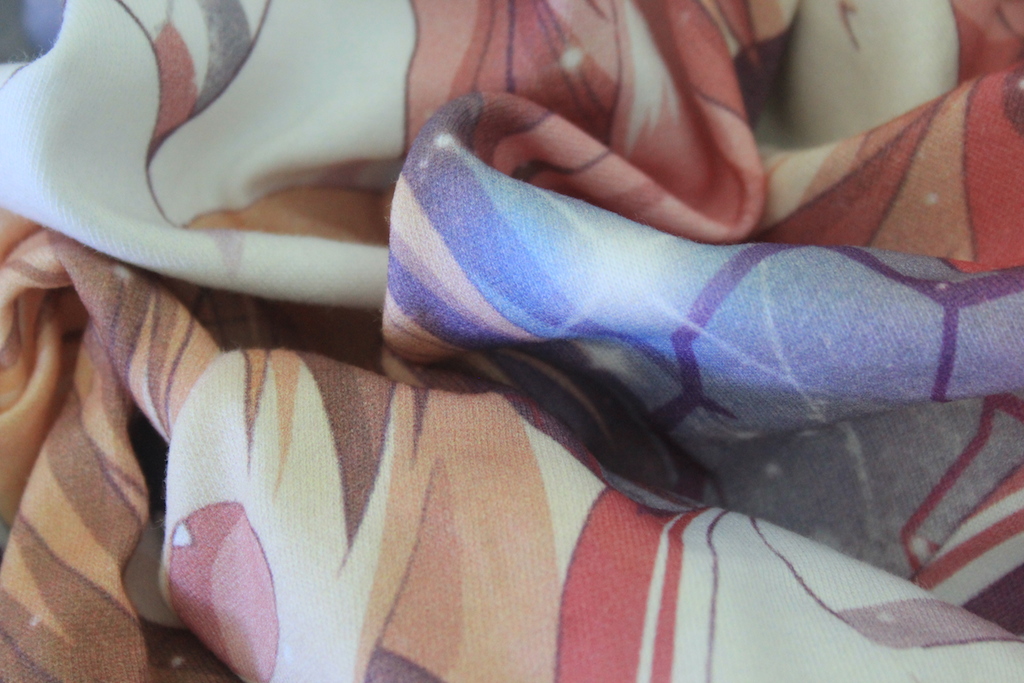 Obligatory distortion shots just to show that the printing is very nice. As it can be seen, the resolution of the illustration is very very good. The illustration is very sharp and clear and was directly printed to the fabric using a DTG (direct–to–garment) method. So, the resulting printing is very soft and smooth and does not have a 'print-like' feel on the fabric.
Contrary to the screen–printed T-shirts, the printing will not crack due to the printing technique. However, it may fade away, especially the dark prints like the text. So make sure it is washed properly with cold water, inside-out, and dried properly away from sunlight. Because it is really good, I am thinking of getting the second one as well just for collection purposes. Hopefully there will be some discounts.
(T-shirt store page: 緋弾のアリアAA あかり&アリア フルグラフィックTシャツ)