This is a T-shirt of Amane Suou (周防天音) from Le Fruit de la Grisaia (グリザイアの果実/Grisaia no Kajitsu), which series I came to know after buying their non-Cospa iron-on T-shirt few years ago. So that is why somehow I thought I should own this one too, because I really like that T-shirt.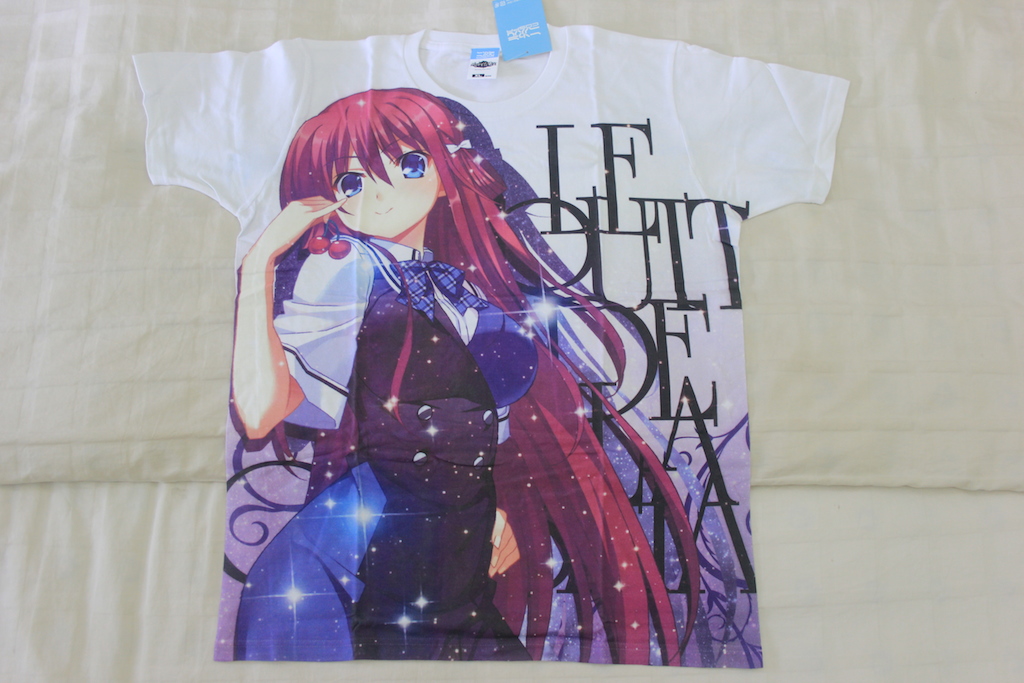 The bad news first, I like the illustration better on the other T-shirt. The good news is, this is still a T-shirt that I really like. The sparkles are really nice and the overall design with the font and decorations are really nice. Plus the overall tone is much lighter/happier here. Too bad that the top part is almost all white, because Cospa really used a nice tone of purple here.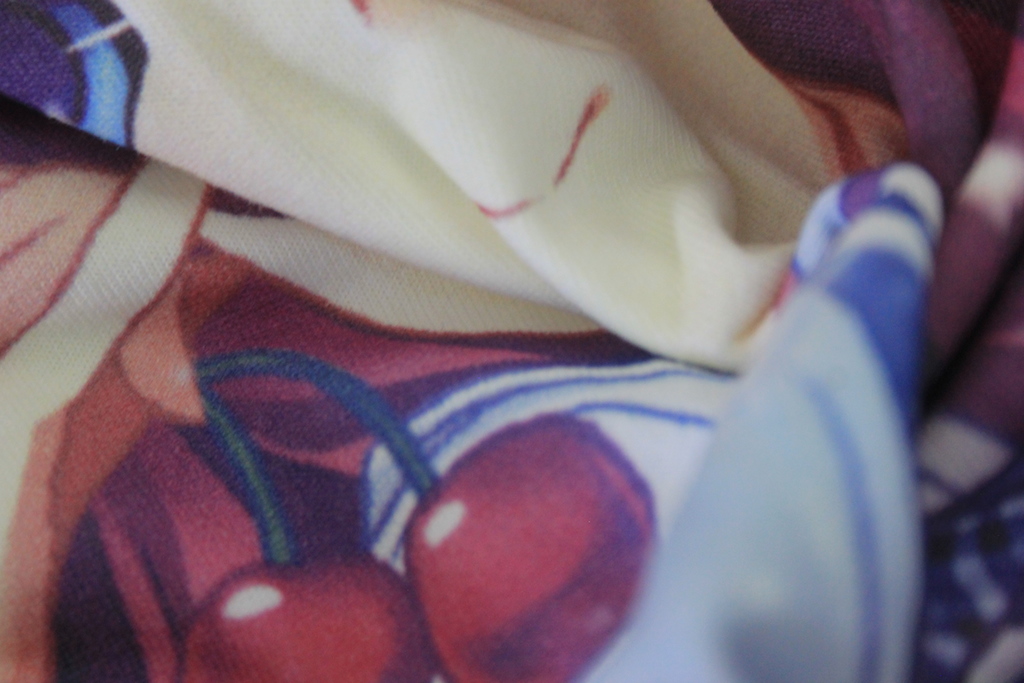 Above are the mandatory distortion pictures just to show the quality of the printing. As it can be seen from the cherries, the resolution is very sharp and clean. Like the other full graphic T-shirts, Cospa uses DTG (direct–to–garment) printing on this one as well, so the resulting printing is very smooth and soft, which makes the T-shirt very comfortable to wear around. Contrary to regular screen–printed T-shirts, there is no need to be concerned about prints cracking on these types of T-shirts, but do still be careful when washing because the print can fade away easily if not taken care properly. The shirt uses a lot of dark ink so always wash it inside-out with cold water and dry it in a place far from sunlight.
(T-shirt store page: グリザイアの果実 周防天音フルグラフィックTシャツ)