From the series Plastic Memories (プラスティック・メモリーズ), this is a full graphic T-shirt of Isla (アイラ). This is one of the series that I know nothing about, but I bought the T-shirt anyway just because it looks fantastic.
The design is very nice, because I really like the digital feel out of it. However, the official image in nijigencospa.com looks better actually because it has more colours than the real product. The font choice is also very nice. Well, overall, it is a nice design and that is the main reason why I decide to get this one.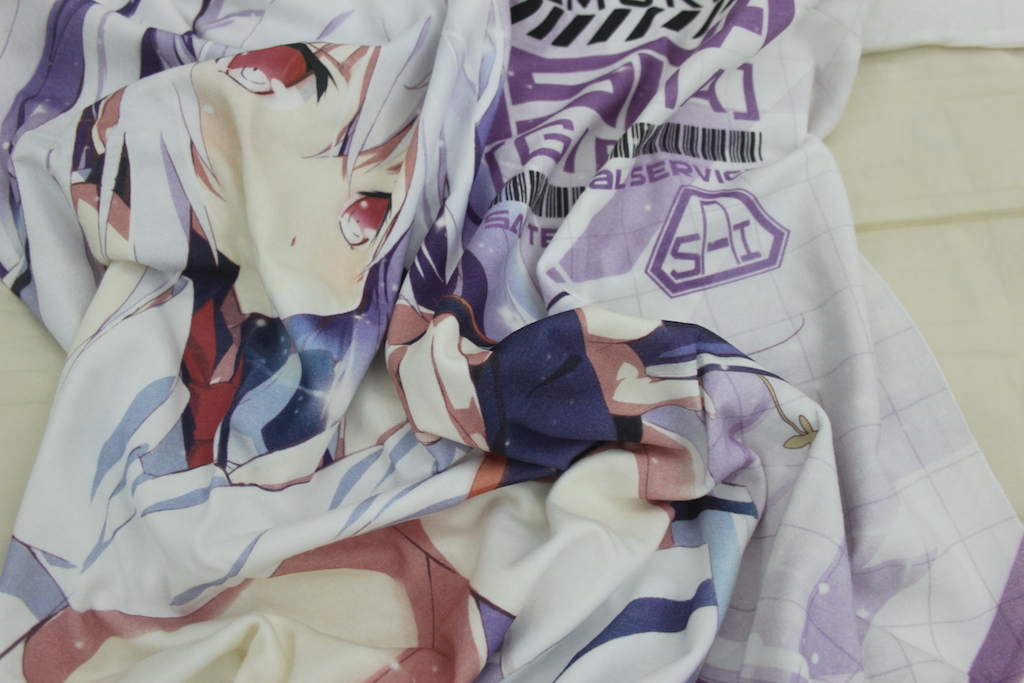 Since this is a full graphic T-shirt, the design is printed using a regular DTG (direct–to–garment) method, but the difference is that they can do it for the whole T-shirt, not limited by a paper size (A4, A3, A2, etc). This makes the printing very soft and smooth and does not have any 'print-like' feel when you wear it. Also, since it is basically ink on fabric, there is no need to be concerned about cracking.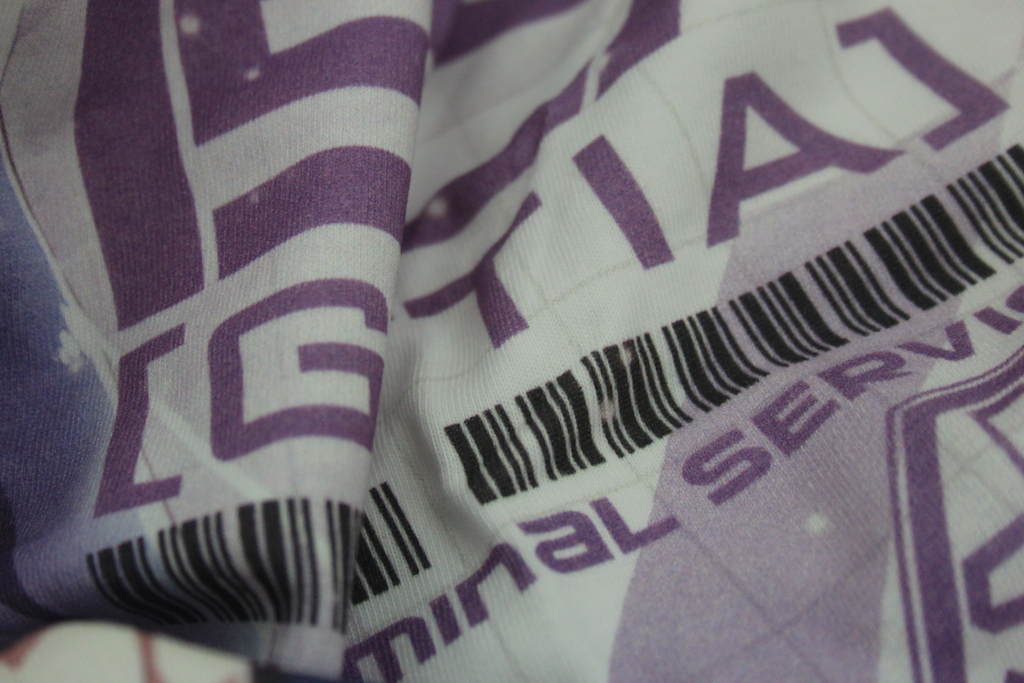 As it can be seen, the resolution of the printing is very very sharp, and I love it. Some of Cospa's T-shirts turn out blurry or pixellated, but not this one. Those barcode design and the font choice adds up to the whole 'digital' or 'futuristic' feel of the T-shirt, which is very nice.
(T-shirt store page: プラスティック・メモリーズ アイラ フルグラフィックTシャツ)