Speaking about popular characters, it seems that Cospa sometimes take a liking to a certain character and produces a lot of merchandises. Megumi Kato (加藤恵) from Saekano (冴えない彼女の育てかた) is one of them. There are some that I already bought and there will be some more that is going to be released in the near future, which I think I will also purchase them.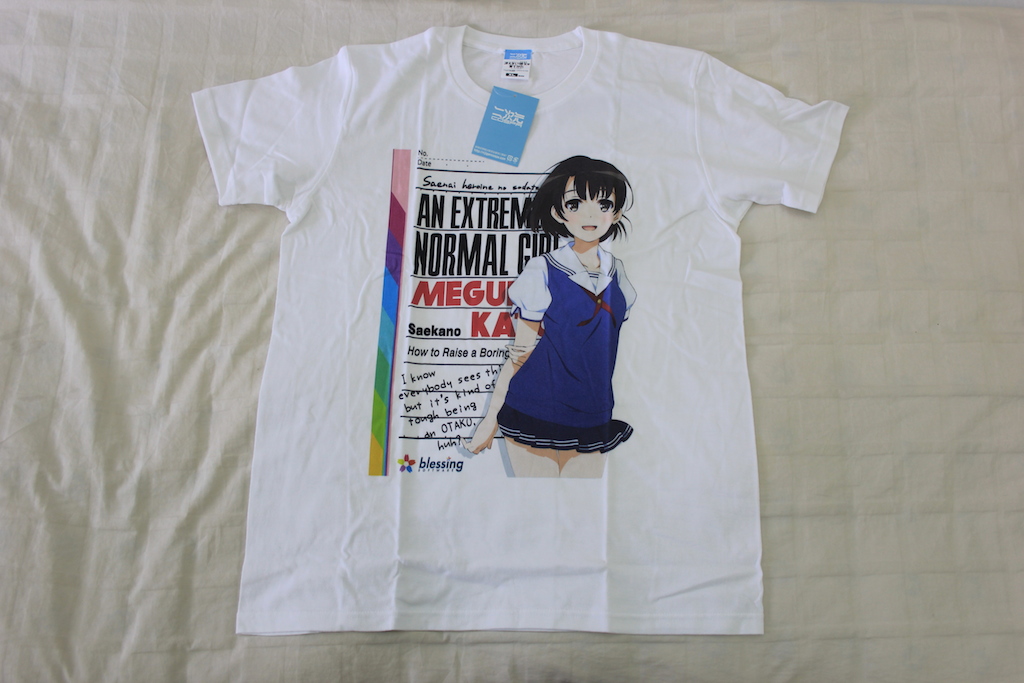 Although I do not watch the series nor know the character in full detail, her character design is quite nice, and Cospa's designs for her shirts are always nice, so I ended up buying most of her T-shirts. The colours are really nice and the design is very creative, so it is all good.
Above are the distorted pictures of the T-shirt, to show the quality of the print. The details are very nicely done as all the lines and colours look very sharp and crisp. The fabric itself is also very soft and smooth, comfortable for daily uses or other occasions. Wash inside out with a cold water and dry it in a dark place in order to preserve the colours.
(T-shirt store page: 冴えない彼女の育てかた 加藤恵フルカラーTシャツ)