It has been awhile since I last did a double post, but since on this occasion there are two different full graphic T-shirts for a character, so why not. These full graphic T-shirts are Vocaloid (ボーカロイド) T-shirts of Yuzuki Yukari (結月ゆかり). Like this Megumi Kato T-shirt, sometimes I wonder their decision making process in terms of who gets a T-shirt and who does not.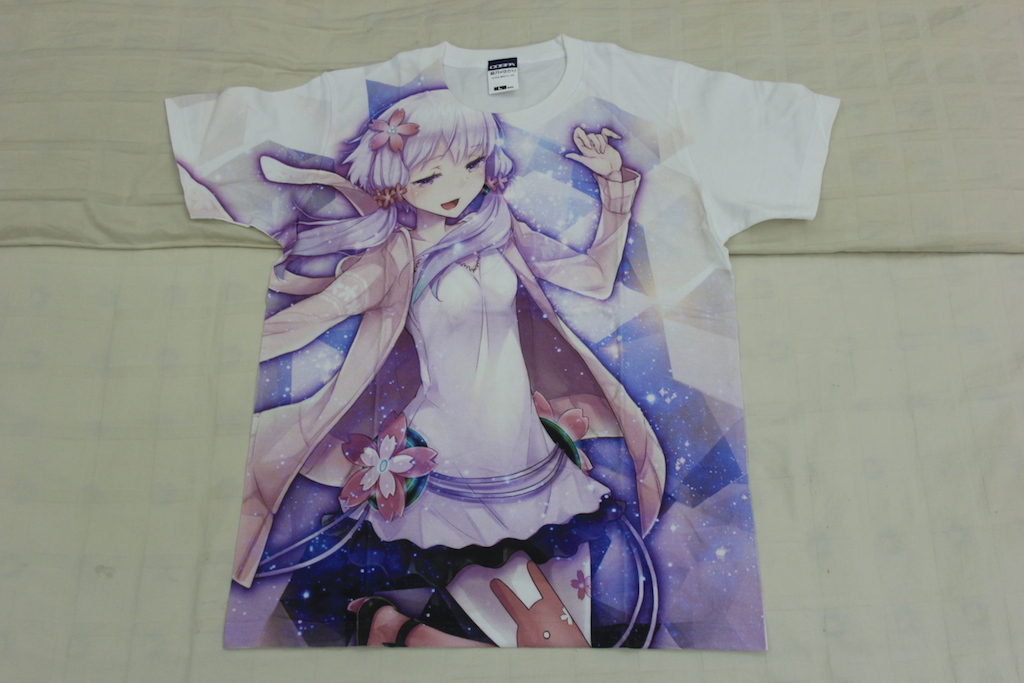 I already bought one from my previous purchase, but these are two completely new designs that are really nice. First, the white one. The colours of this shirt is very soft and soothing, and I like the sparkle effects. Sometimes, designs without text are also nice, as long as the background is not too empty, like this one.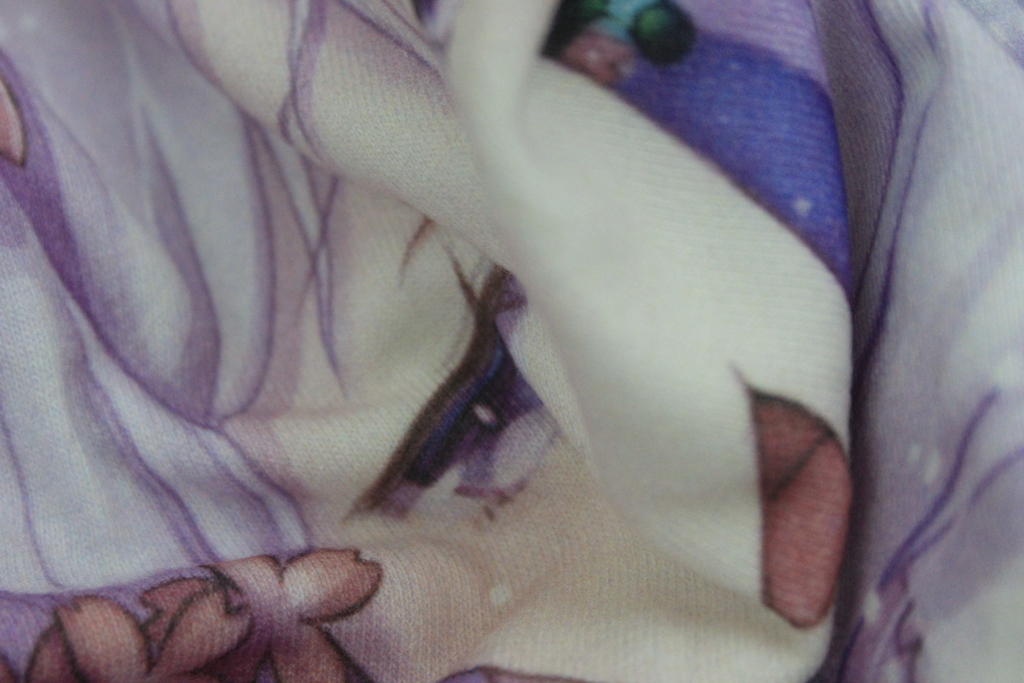 Like any other full graphic T-shirts, the design is directly printed on the fabric. It makes the shirt very soft and smooth because this printing technique does not leave any 'print–like' feel on the fabric. Also it made the colours stand out and gives the designer more freedom in using a variety of colours.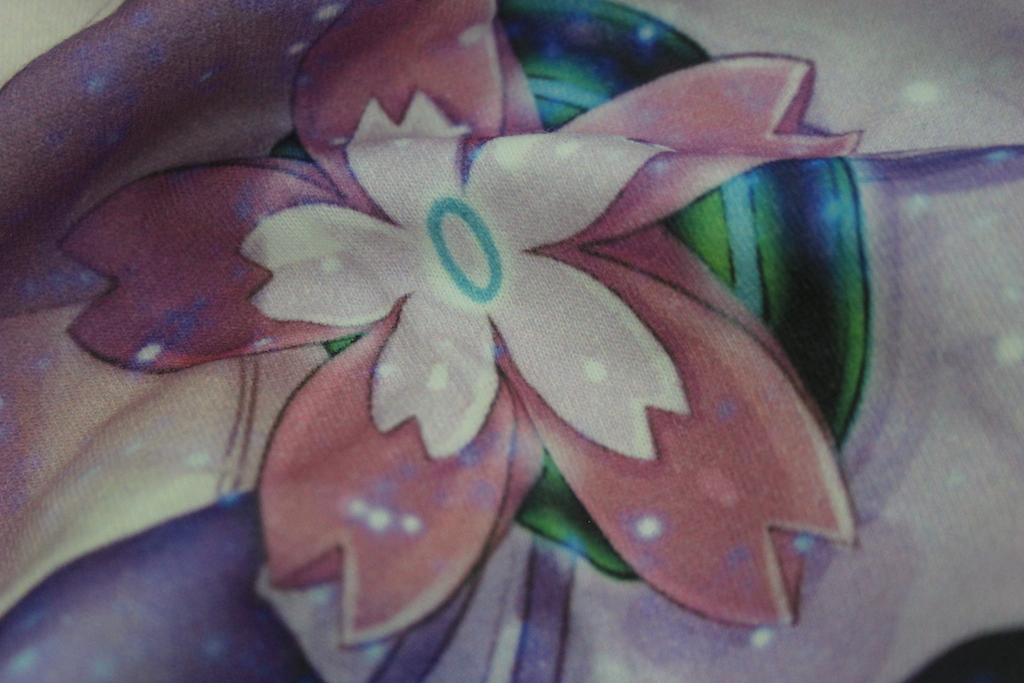 Close up on some details that I think is really cool. Like this flower insignia on her hip, without DTG printing, I think it is quite hard to get the glow nicely done. Overall, it is a really nice T-shirt and let's move to the black one.
The black one uses stronger, more contrasting colours for the design. I like her outfit more in this T-shirt, but I like the background more on the other T-shirt. However, both T-shirts are still great.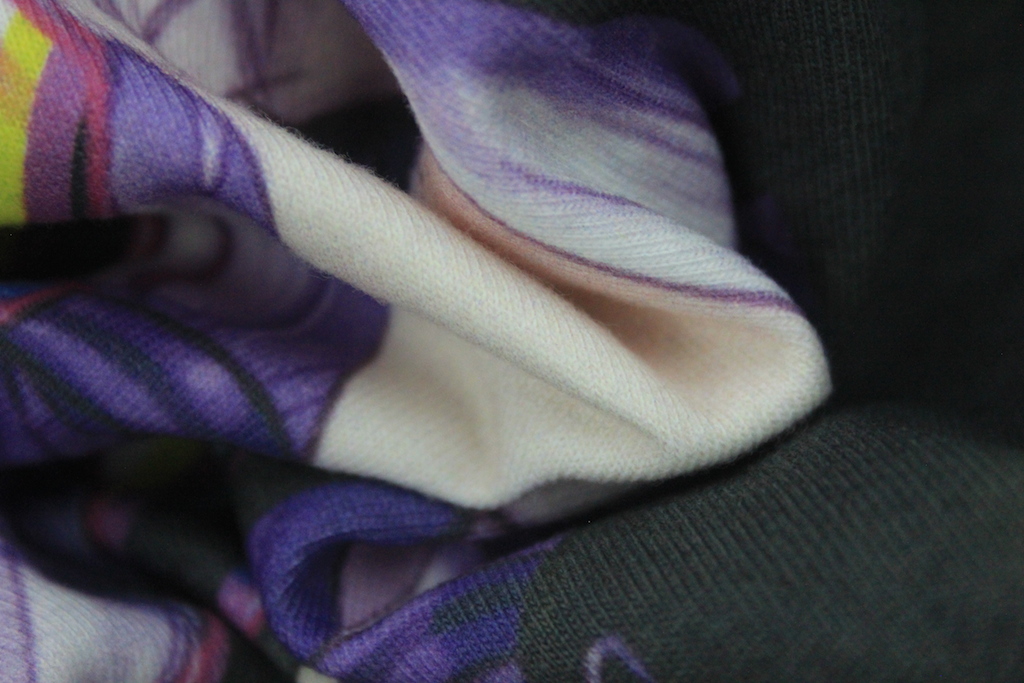 Since this uses more amount of dark ink, do always remember to wash it properly with cold water, inside–out, and dry it in a place far from sunlight. The other one is more resistant to fading, since it is white, but do also be careful on the neck parts because it is easier to turn yellowish due to its soft colours. Just to be safe, give extra care for washing for both T-shirts.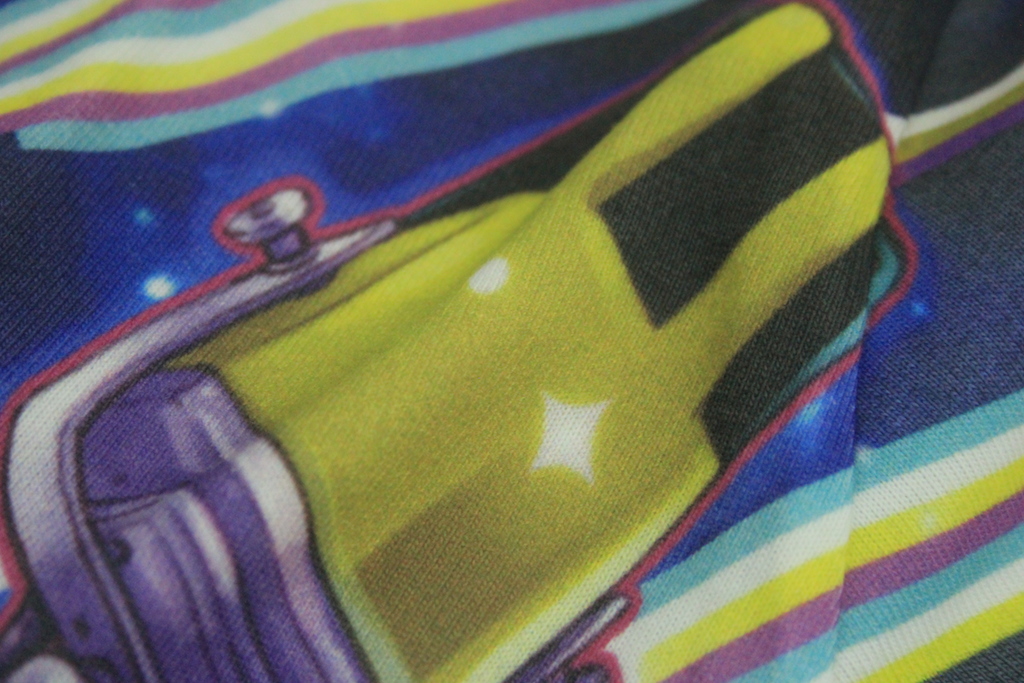 As it can be seen, the resolution is very sharp. Not only for this T-shirt but also the other one. Because I ordered them late, I had to settle for Ls, so most likely I will be keeping these for collection purposes. It is a pity because they are such nice T-shirts. As much as I would like to wear them more, but I feel that I will use XL T-shirts more often so I will keep these more on the wardrobe and wear them only for special occasions.
(T-shirt store page (white): 結月ゆかり穏フルグラフィックTシャツ)
(T-shirt store page (black): 結月ゆかり凛フルグラフィックTシャツ)