Kantai Collection/KanColle (艦隊これくしょん~艦これ~) is one of the anime series that I actually watched (although I do not play the game), and when I watched it, at first I am not too fond of Mutsuki (睦月), until I see her Kai Ni version. A stark contrast from her original design, the Mutsuki Kai Ni (睦月改二) actually looks very cool and badass, and I really like the hoodie too. So immediately when Cospa announced about the T-shirt, I placed an order.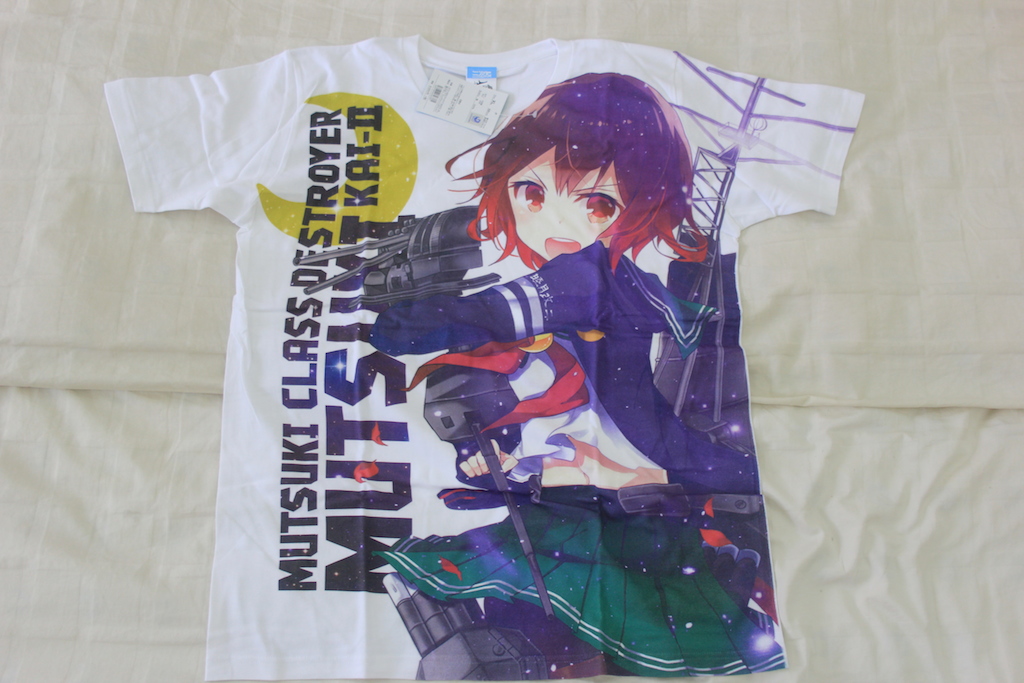 However, my first order went wrong. Instead of ordering XL, I ordered L. So I placed another order for XL and it just came recently. The design is nice, but unlike some other Kancolle T-shirts, the background is quite empty. Usually they have some gradients at least. However, the text is nicely placed on the left so the T-shirt does not look too blank.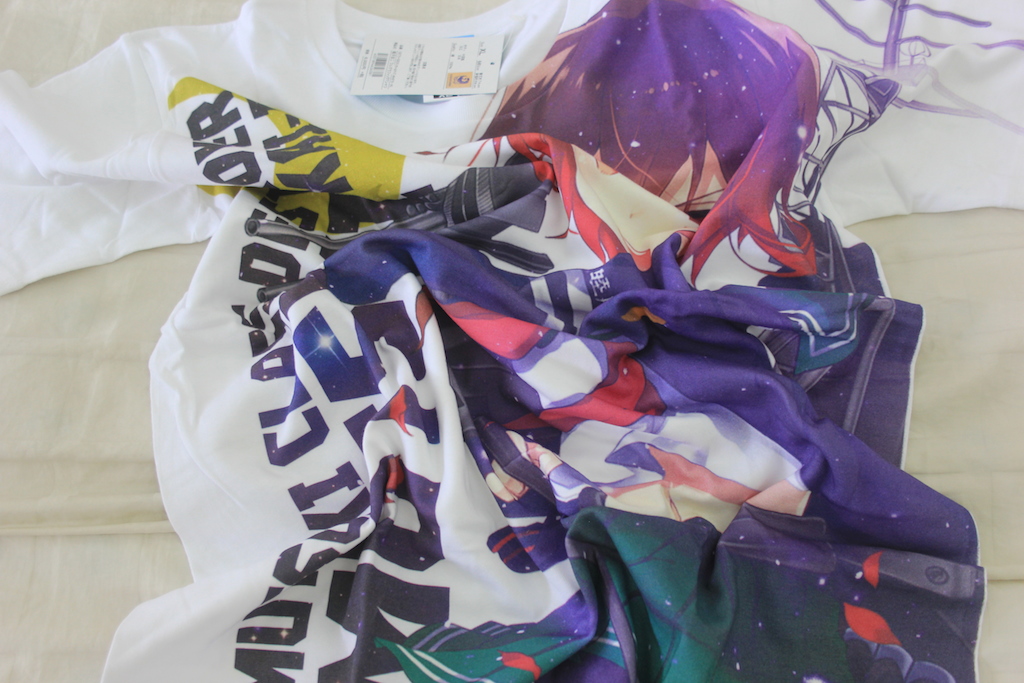 Like the other full graphic T-shirts, the design is directly printed to the fabric, resulting in a very soft and smooth T-shirt. The resolution is very sharp and clear, as it can also be seen from the Mutsuki Kai 2 (睦月改二) engraving on the hoodie. Contrary to the regular screen–printed T-shirts, the printing will not crack at all but it may fade away after several washes. Do always remember to wash it with cold water inside-out and dry it away from sunlight.
The details are really great, and again, as it can be seen from the photo above that the resolution of the illustration is very sharp. Mainly because of the character design, this is one of my favourite Kancolle T-shirts.
(T-shirt store page: 艦隊これくしょん -艦これ- 睦月改二 フルグラフィックTシャツ)