Speaking about face T-shirts, this is a really huge face T-shirt. Not just the size, but also the face. The good news is that it is still a 2D girl's face. It will be quite awkward to actually wear a really big face photo T-shirt (some of the idol groups or any other of those do print really huge photo T-shirts). Anyways, this is a T-shirt of Tamako Kitashirakawa (北白川 たまこ) from the series Tamako Market (たまこまーけっと)/Tamako Love Story (たまこラブストーリー).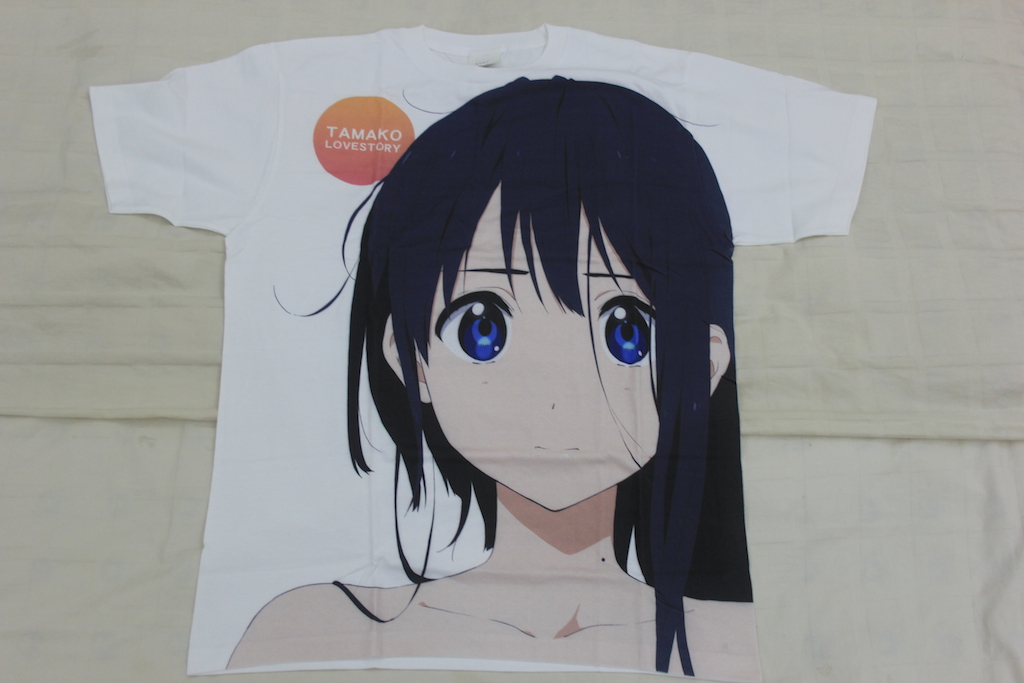 The design is actually pretty simple. It has a really big face of the character put on a white background and a small circle with the series title. As simple as it is, the design is actually quite nice. I love her blue eyes because it looks very beautiful on the shirt. This T-shirt is not manufactured by Cospa, but by HOBBY STOCK.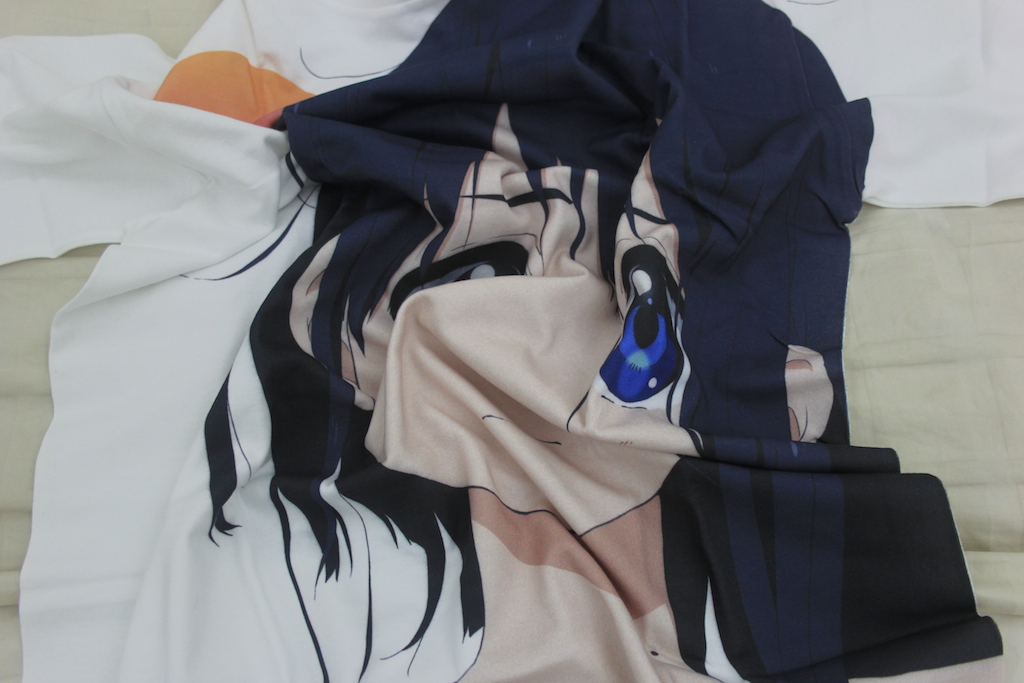 As it can be seen above, the resolution of the printing is very sharp. The colours stand out very much and the printing is as soft as Cospa's. Since it is directly printed using DTG, there are no 'print–like' feel when you wear it. The T-shirt size is huge, because it follows Cospa's old sizing, so it is extremely baggy and comfortable and I love to wear it. Thanks to the printing technique, there is no need to be concerned about the print cracking. Do still be careful in washing it though, because there is a lot of dark inks on this T-shirt (her hair). Always wash it inside-out with cold water and dry it in a place far from sunlight.
(T-shirt store page: たまこラブストーリー フルグラフィックTシャツ 北白川たまこ)