This is a Kantai Collection/Kancolle (艦隊これくしょん -艦これ-) T-shirt that has an abyssal warship printed on it, unlike the usual ship girls. For this one, it is the Battleship Re Class (戦艦レ級). Technically, she is still a 'ship girl', but she is just on the other side.
The design is actually pretty cool. I like the grungy effect on the T-shirt, which fits well with the theme of an abyssal ship. The smoke-like effects are very cool too, in my opinion. However, I am not too fond of the font here.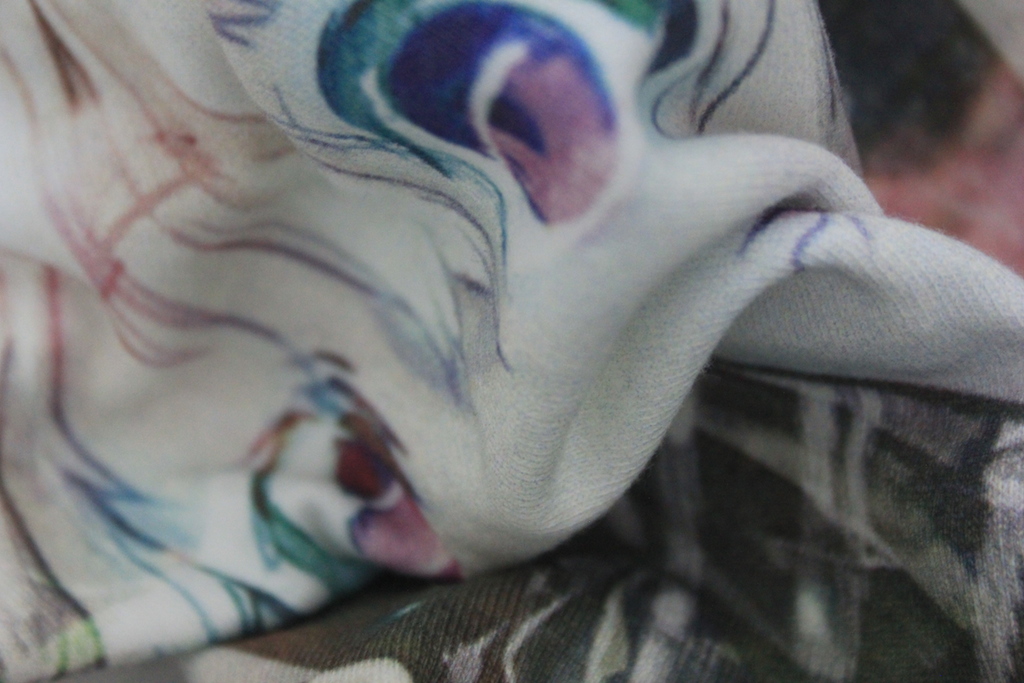 Like any other full graphic T-shirts, the design is directly printed to the fabric, so the resulting printing is very nice and soft, and it does not have any 'print-like' feel when you wear it. Also, unlike the traditional screen–printed T-shirts, there is no need to be concerned about the prints cracking. However, do give extra care when washing it because it may fade away after several washes. Especially there are a lot of dark inks involved in this design.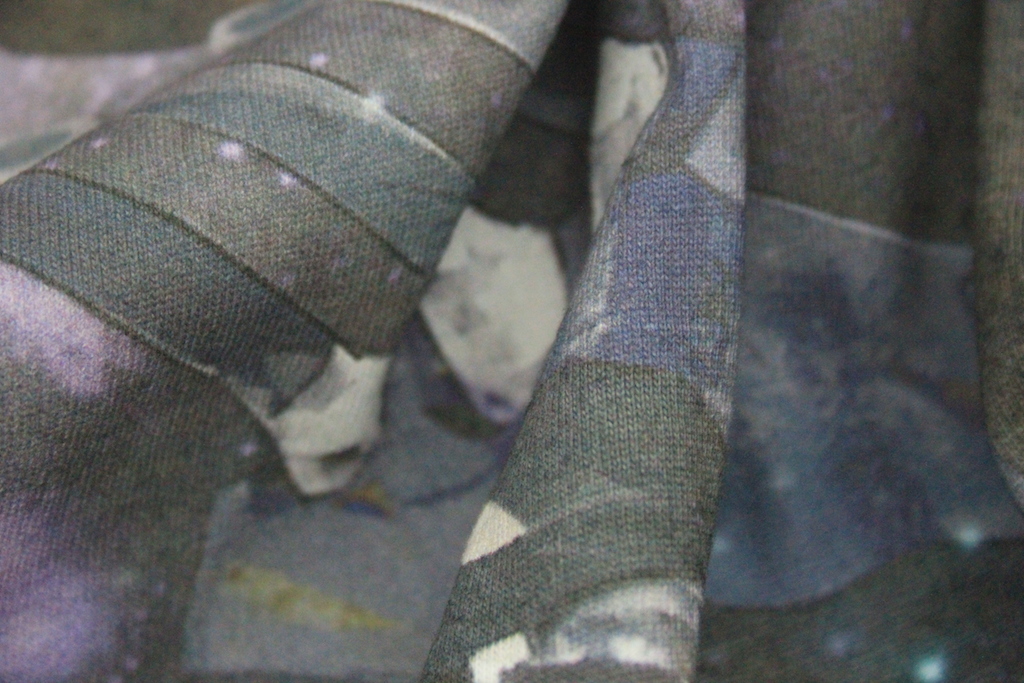 Some more details on the grungy part. These are really cool in my opinion. Although the overall tone is a little bit gloomy compared to the other ship girls, this T-shirt is really nice to have. It looks quite cool too when you wear it, since it does not have too much otaku-feel on the design.
(T-shirt store page: 艦隊これくしょん -艦これ- 戦艦レ級フルグラフィックTシャツ)