Continuing from my other Date A Live (デート・ア・ライブ) T-shirts, I managed to find the third one from the limited edition polyester T-shirt. This time, it is a Kotori Itsuka (五河琴里) T-shirt.
Like the other two, the template of the design is pretty much similar. The character is printed big on the T-shirt, with a Date A Live katakana on the bottom, and a background that stops on the top part of the shirt. Being honest, it is a design that I like, but the other two (Yoshino and Tohka) still are better according to my opinion.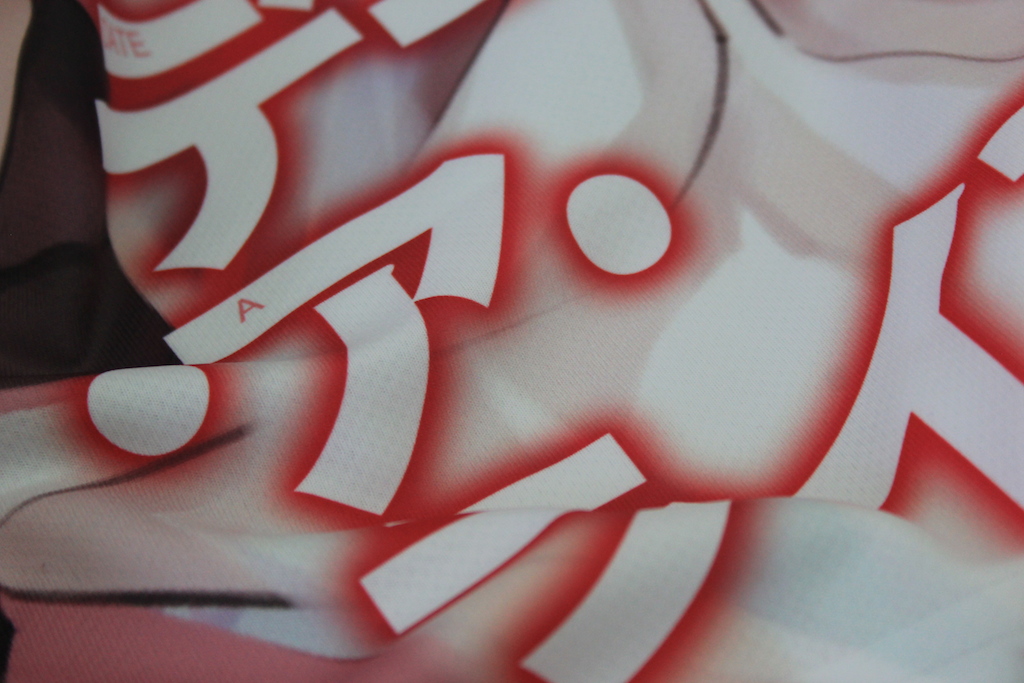 Obligatory distortion posts just to show that the printing quality is top notch. The design is directly printed to the fabric, making the resulting T-shirt very soft, flexible, and does not have a 'print–like' feel on it. Contrary to traditional screen–printed T-shirts, this type of printing will not crack. And since it is printed on polyester fabric, it is less likely to fade as well. Speaking about durability, this is the best combination for a full graphic T-shirt. But for me, I still prefer to wear cotton T-shirts because it is softer and more comfortable.
The only drawback of this T-shirt, however, is the resolution of the illustration. It is heavily pixellated like the other two, so I am assuming that the actual resolution of the illustration is not big enough, but they stretched it. From afar, it is not too clearly seen, but if you see it up close, you can clearly see that it is pixellated. Overall, it is still a great T-shirt and I would more than love to get the last one, the Kurumi one.
(T-shirt store page: デート・ア・ライブ 五河琴里 限定 全面プリントTシャツ)