Every year, on Sapporo Winter Festival, the event is always sponsored (or the other way around) with Snow Miku/Yuki Miku (雪ミク). Last year, they released some nice T-shirts, not by Cospa, so it is pretty difficult to get one, unless I am really determined to break my bank. This year, I had a good friend of mine trying to lend a big hand, so I managed to get this T-shirt for a reasonable price.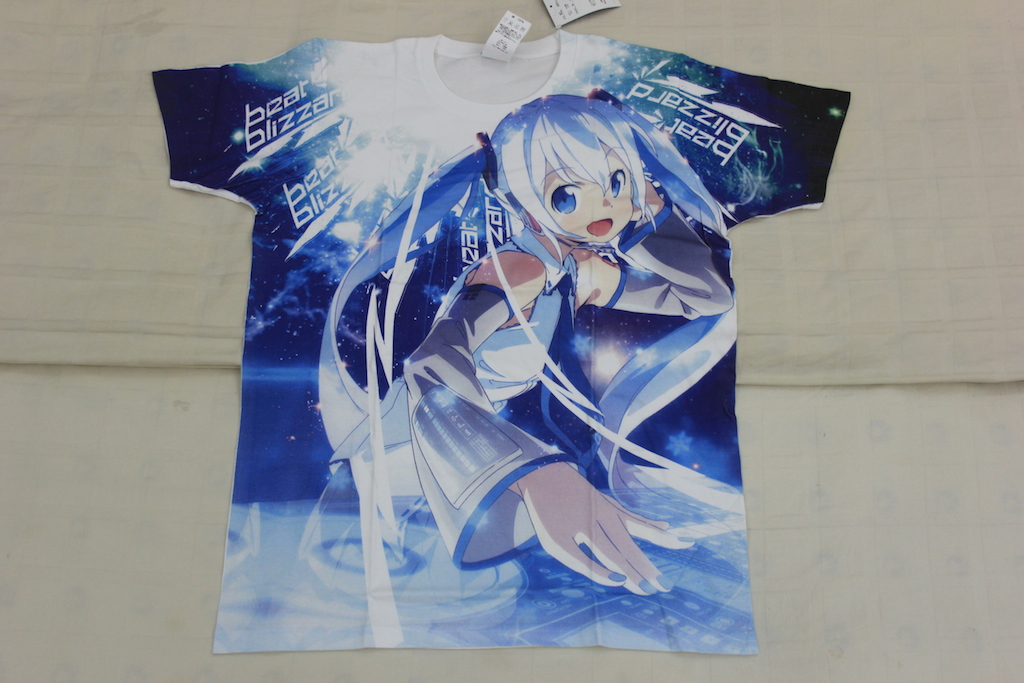 I have to admit that the design is really cool. I really love the transparent DJ table and Miku looks very cute here. The "Beat Blizzard" text on top of the T-shirt also looks very cool. The illustration was done by Kanzaki Hiro (かんざきひろ), the one who did all the drawings for Ore no Imōto ga Konna ni Kawaii Wake ga Nai (俺の妹がこんなに可愛いわけがない) or Oreimo (俺妹) in short.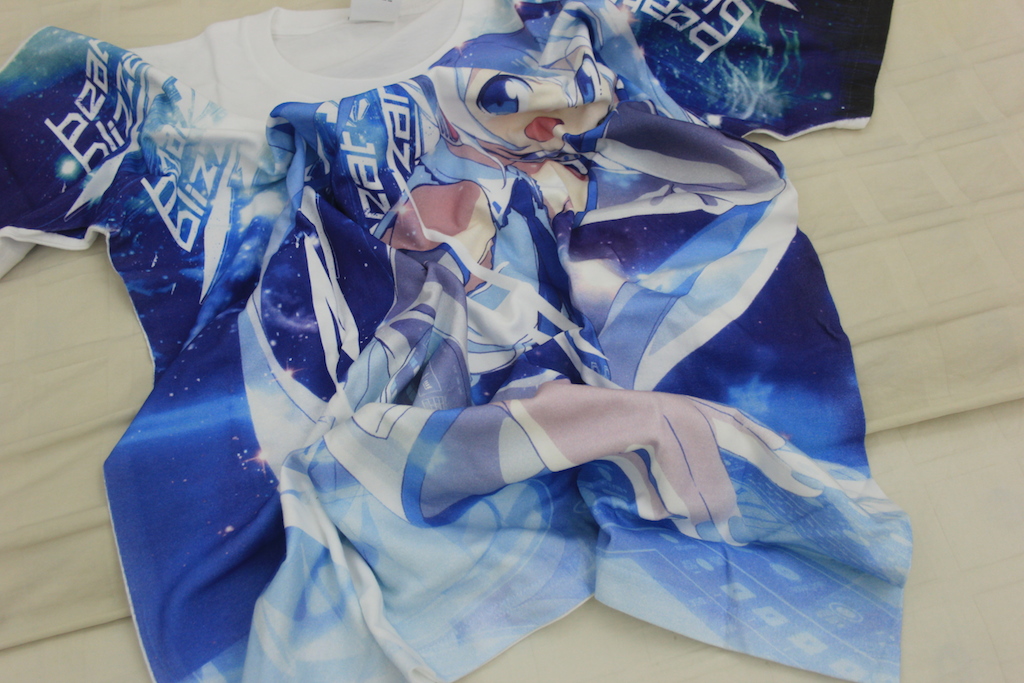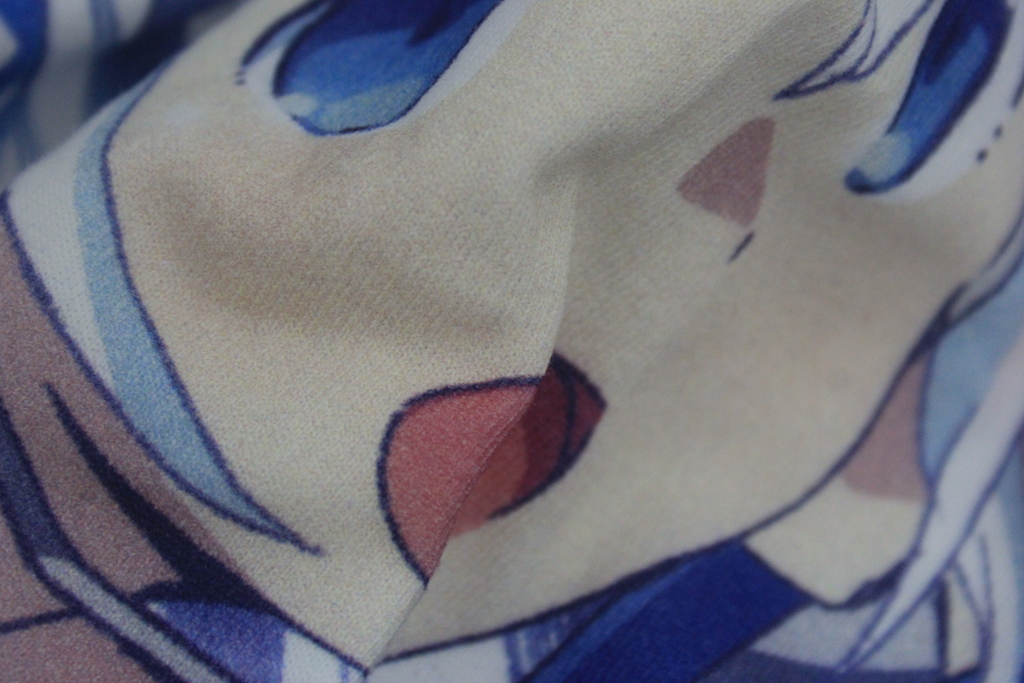 Like many other Cospa T-shirts, the overall quality is absolutely great. The printing is very nicely done, as it was done by using a DTG method. The resolution is also very sharp as well. I really love the blues on this T-shirt, it looks very icy and refreshing. As it can be seen, the design is directly incorporated to the fabric, so it can be distorted or stretched in any way we like, without being afraid of cracking the design. The drawback is, it can fade easily without proper care. Do always wash with cold water, inside-out, and dry it in a place far from sunlight, especially because this T-shirt utilises a lot of dark ink (blue).
The details are also amazing. I love how Cospa did it with the little snowflakes. It proves to be a great addition, because after one or two washes, some parts of the printing started falling down, creating mini white spots on the T-shirt. Because of the little snowflakes, it looked like those were snowflakes instead. So, pretty smart designing I have to say.
(T-shirt store page: SNOW MIKU 2016 ★限定★ Beat Blizzard 雪ミク フルグラフィックTシャツ)