Recently I keep delaying my orders and here is another T-shirt that I almost miss out. It is a T-shirt from the series Non Non Biyori (のんのんびより), with all four of the main characters: Komari Koshigaya (越谷 小鞠), Natsumi Koshigaya (越谷 夏海), Hotaru Ichijo (一条 蛍), and Renge Miyauchi (宮内 れんげ).
Speaking about the design, this is one good example of what I am looking for in these Cospa full colour T-shirts. It is full of colours, like the full graphic counterparts, but only with an illustration that does not cover the whole front part. The colours are very bright and cheerful, and all four characters look very cute here. I like how Cospa deviated from their usual sparkles/glitters.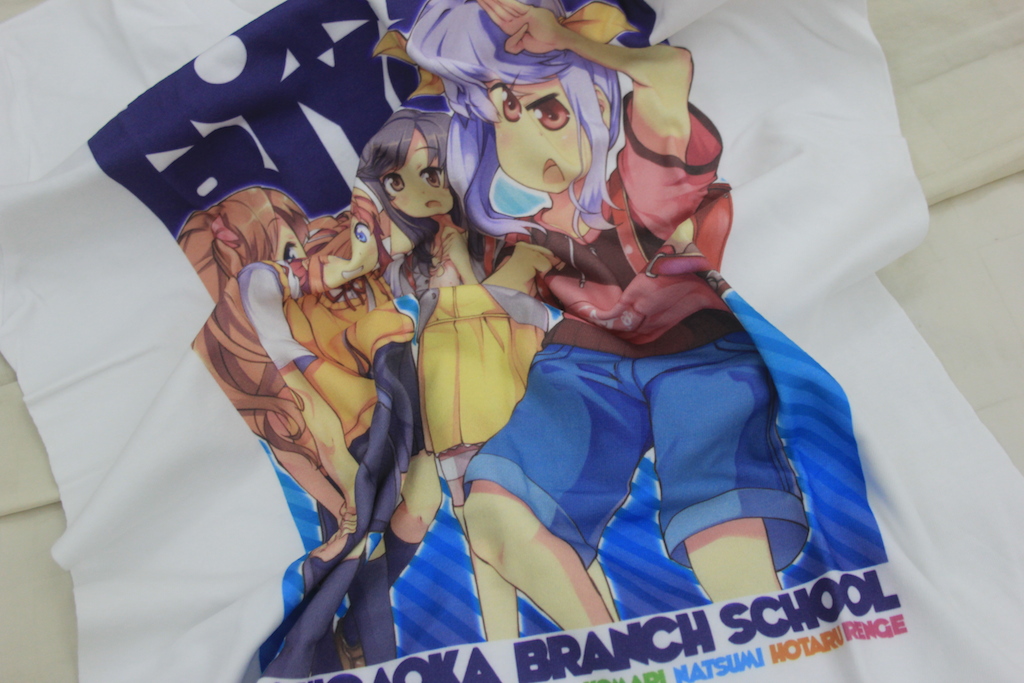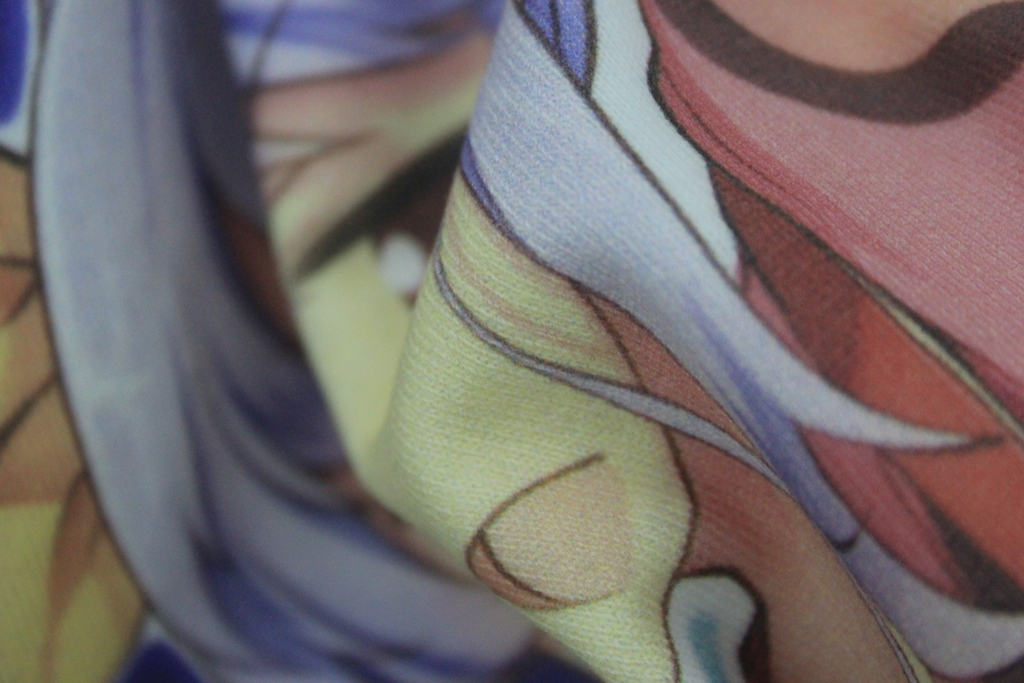 Being a full colour T-shirt from Cospa, this means that the T-shirt is printed by using a DTG (direct–to–garment) method, resulting in a very soft and flexible print. It can be really distorted, twisted, or crumpled in any way we like without being concerned of breaking or cracking the print. Only remember to give extra care in washing the shirt though, as it can fade away if not being taken care properly. Also, since most of the T-shirt is white, it can turn yellowish.
Again, I have to say that I really like the colours here. It is just so sharp and clean. Too bad that there are only size M left when I ordered it, and Cospa did not re-release it since then. The good news is that it can easily be worn outside of my house and look the most decent out of my many shirts because this M size is my actual size.
(T-shirt store page: ★限定★原作版のんのんびよりフルカラーTシャツ)