When Cospa first announced from their website that they are going to release these 5th carrier division T-shirts, I was very happy. This beauty here is a Kantai Collection/KanColle (艦隊これくしょん~艦これ~) T-shirt featuring Shoukaku Kai-2 (瑞鶴改二).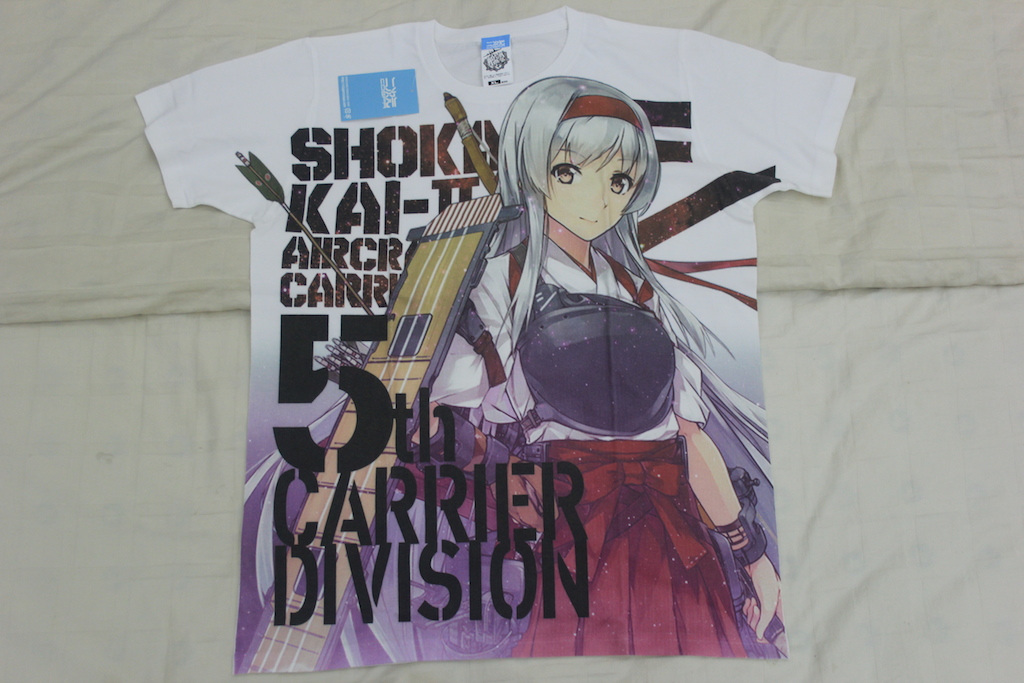 Usually I would like my full graphic T-shirts to have a full illustration from top to bottom. But this is probably the type of full graphic T-shirts that would still look majestic without having colours from top to bottom. The main reason is that the text fills up the T-shirt really well so I must say that this is a design job well done by Cospa.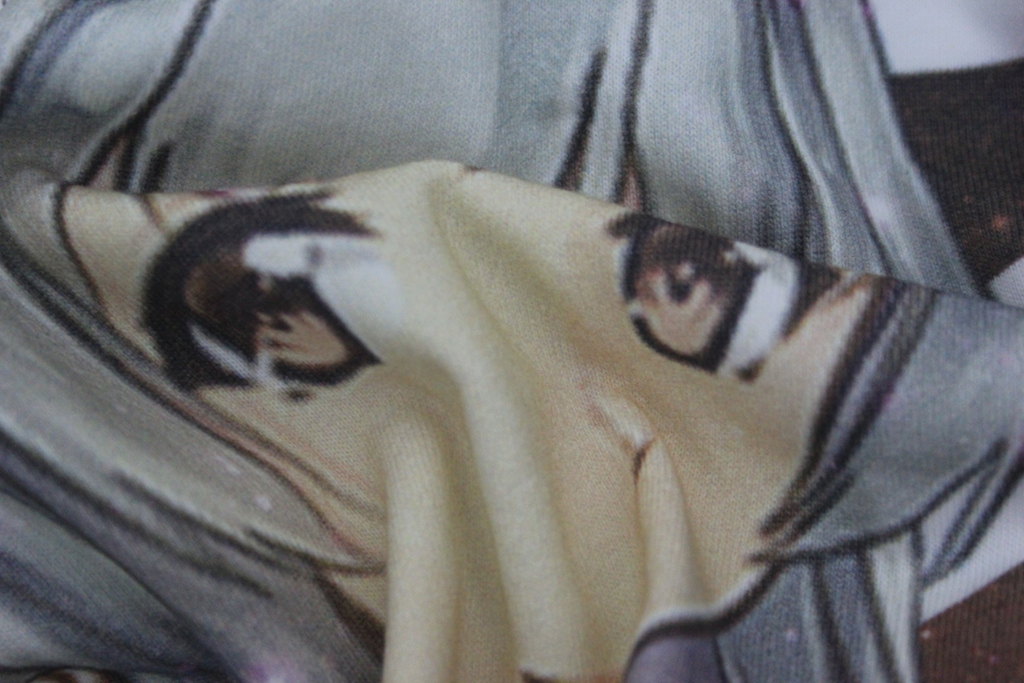 The quality of the print is truly magnificent. Cospa uses DTG printing method for all their full graphic T-shirts so the design is directly printed on the fabric, resulting in a very soft and smooth T-shirt. As a result, the printing will not crack, unlike the screen–printed T-shirts. But it can still easily fade because it is practically ink on fabric. Wash her inside-out with cold water and dry it at a place far from sunlight. Despite how good the quality is, the resolution of the illustration was not so good. As it can be clearly seen, Shoukaku came up very pixellated, which is the downside because I really like this T-shirt.
Overall, the T-shirt itself is really good and since I like the character too, it made me like the shirt more. Coupled with the Zuikaku T-shirt, I think this can be a really cute T-shirt for couples.
(T-shirt store page: 艦隊これくしょん -艦これ- 翔鶴改二 フルグラフィックTシャツ)