This is a T-shirt that was released from the previous Winter Comiket (Comiket 89), designed by Eretto (えれっと). I believe this was Comiket's "official" T-shirt like the other two that I had.
Contrary to the other two, this one was printed in regular full graphic setup. The design was absolutely gorgeous, and I love the character design as well, and also the amount of detail on the illustration that has been given by the artist. The colours are also very nice and vibrant.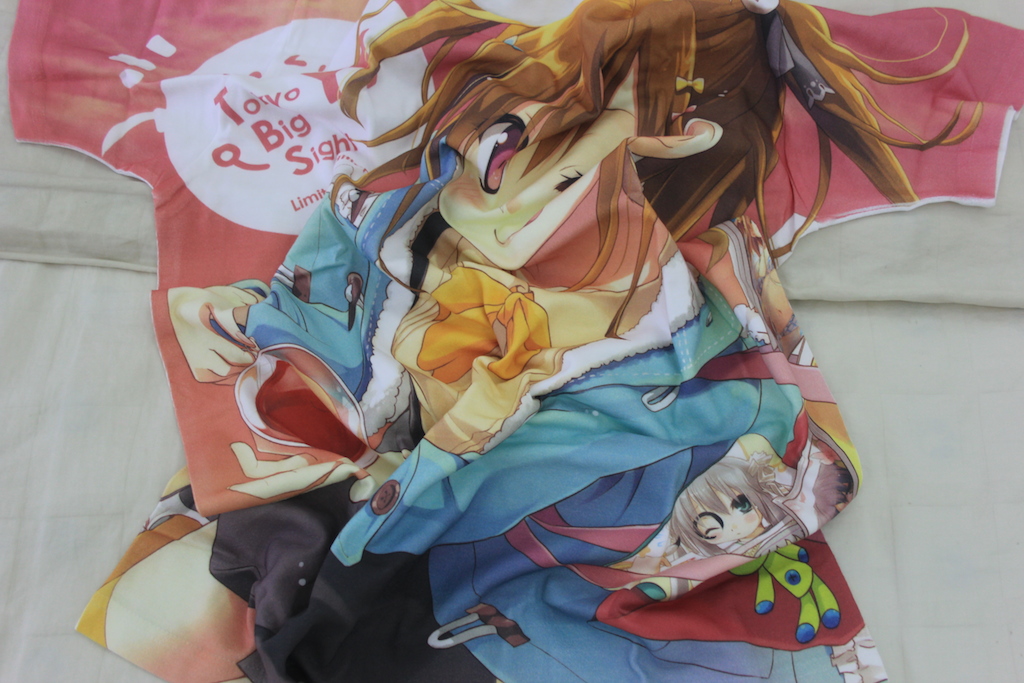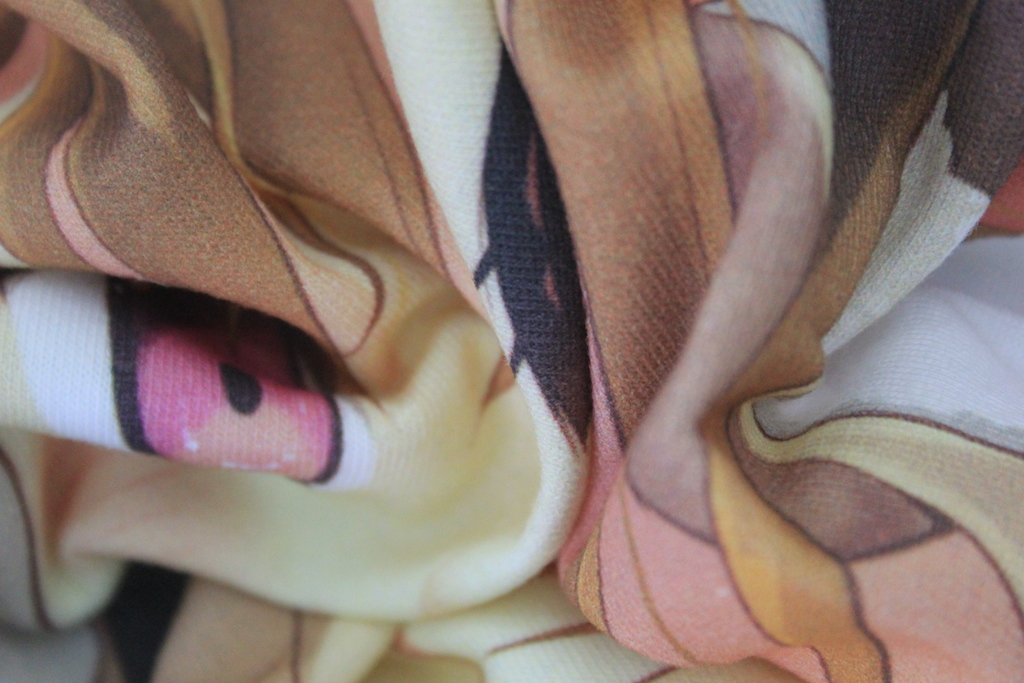 Close up of the distorted prints just to show how good the printing result is. Despite not manufactured by Cospa, the resulting print quality is more or less the same. Like the Cospa T-shirts, the design was printed directly on the fabric using a DTG method, so the result is a very nice and smooth fabric without any 'print–like' feel when you wear it. This time, they use a cotton T-shirt. It is quite thin, but it makes the shirt very soft and comfortable.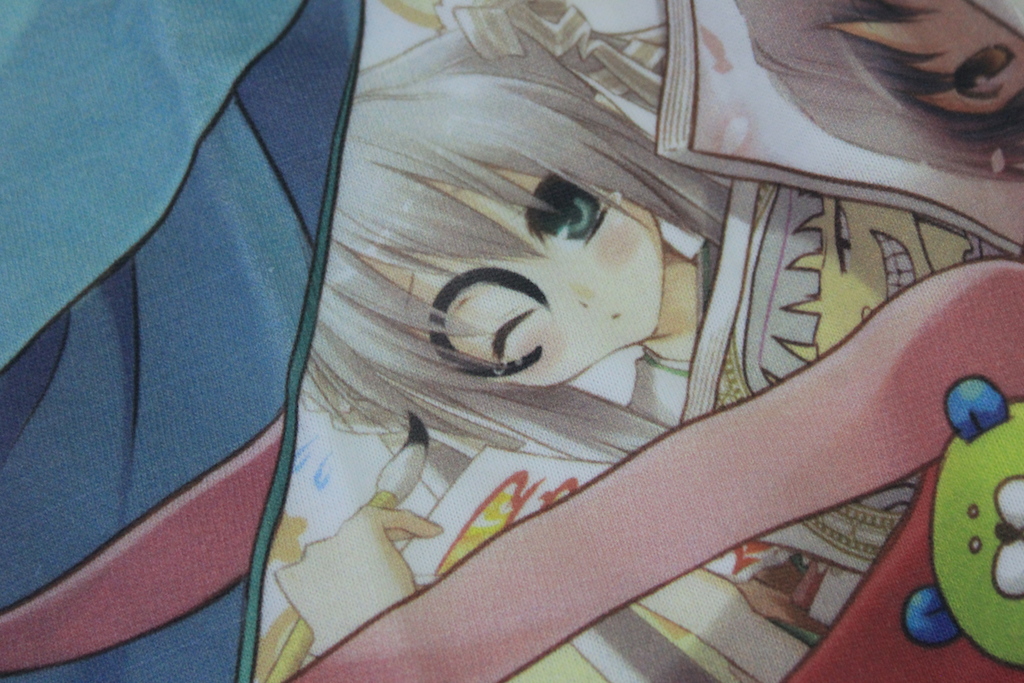 Close up on some of the details. It is just really amazing on how much time and effort they put into designing this T-shirt. The only downside was that it only came in one size. So no XL for me.