After buying the other Sora no Method (天体のメソッド) T-shirt, I decided to get this one as well. This is a full graphic T-shirt with Noel (ノエル) printed on it. 
This is the first time I see Cospa utilising polkadot pattern on a T-shirt. It looks very nice for the T-shirt, because I think it is one smart way to make the base not blank. The character is very cute as well. I really like the illustration, as it was done by Ohara Tometa (小原トメ太), the same artist that did the illustration on this Pixiv T-shirt. Also, the design of the text is also really nice. Overall, it is a great design done by Cospa.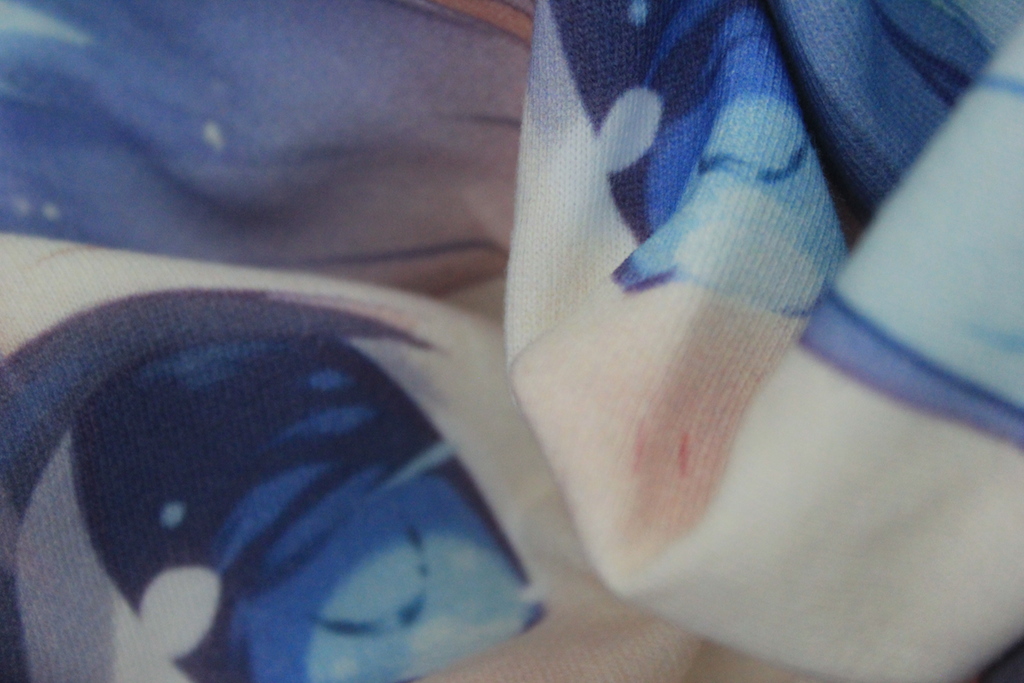 Close-up on the distorted printing. As it can be seen, the print is very soft, flexible, and can be easily distorted in any way we like. The resolution of the image is very sharp, and the colours are also really great, especially her eyes. Since it is a full graphic T-shirt, do give extra care when washing it, because unlike regular screen–printed T-shirts, the printing can fade quite easily when not being taken care properly. Luckily there are not so much dark inks on this shirt, but do be careful too because sometimes the fabric can turn yellowish. Another good news is that the printing will not crack because it is directly incorporated to the fabric.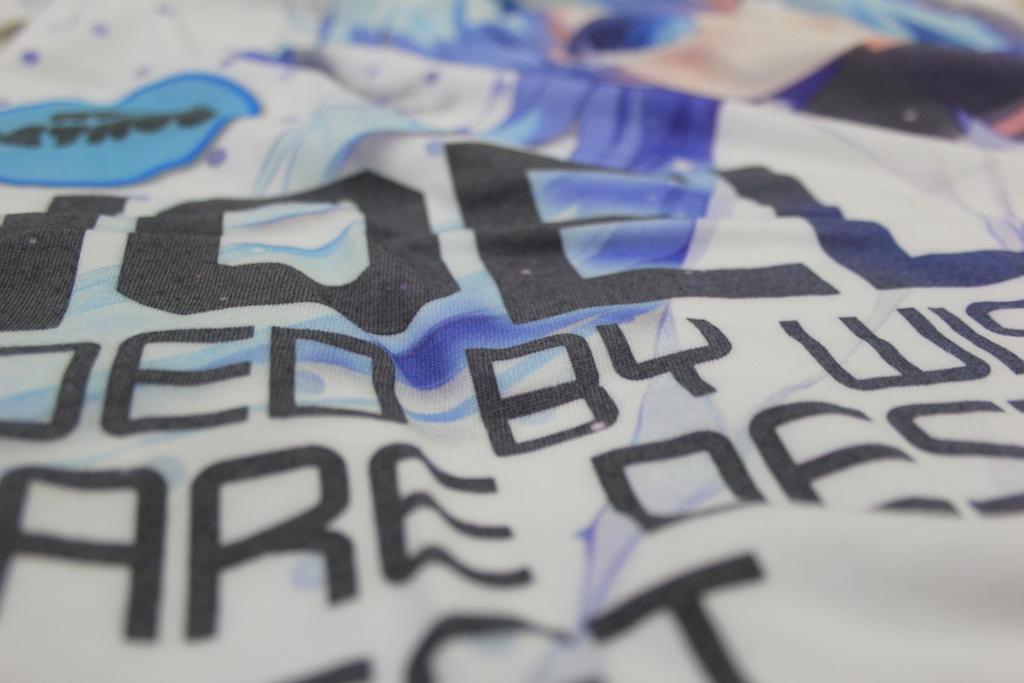 It may not look like it, but her face is really big. It covers from my shoulder to my hip area so it is actually really, really big. So, it made me really happy with how this shirt turned out. I wish Cospa can print more face T-shirts like these.
(T-shirt store page: 天体のメソッド ノエル フルグラフィックTシャツ)