This is another screen-printed T-shirt by Cospa that I bought some times ago. It is a Koufuku Graffiti (幸腹グラフィティ) T-shirt featuring Machiko Ryou (町子リョウ).
Despite it is a fully screen–printed T-shirt, it actually looks like a full colour T-shirt. This is why I like it when Cospa utilises more colours for their screen–printed T-shirts. The design itself is very fresh, the character looks very happy with the pizza slice, and the whole atmosphere is very bright.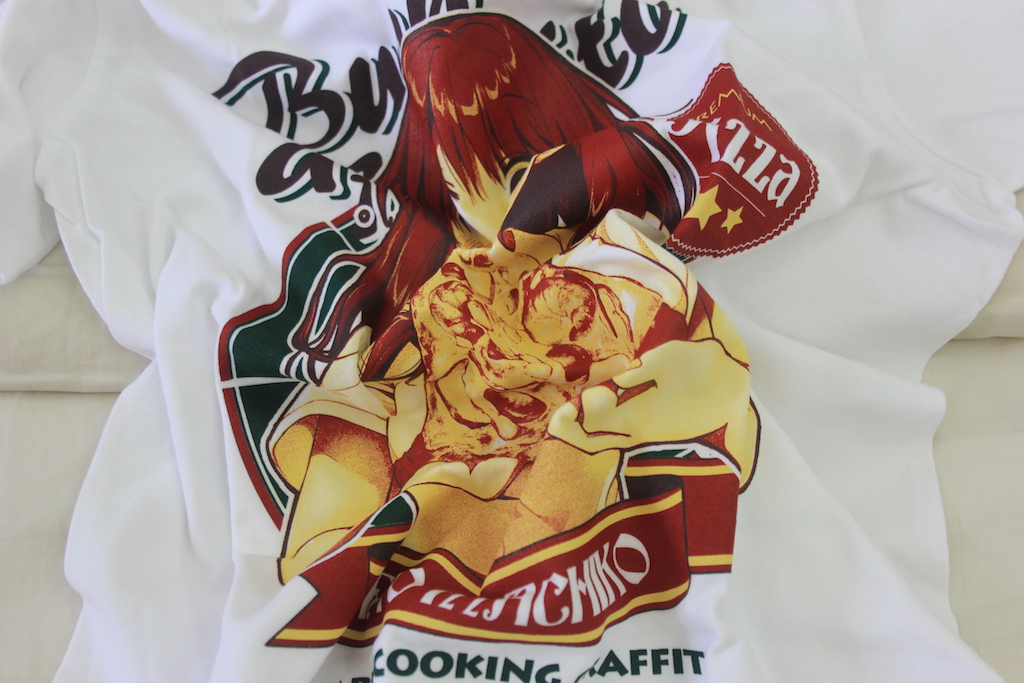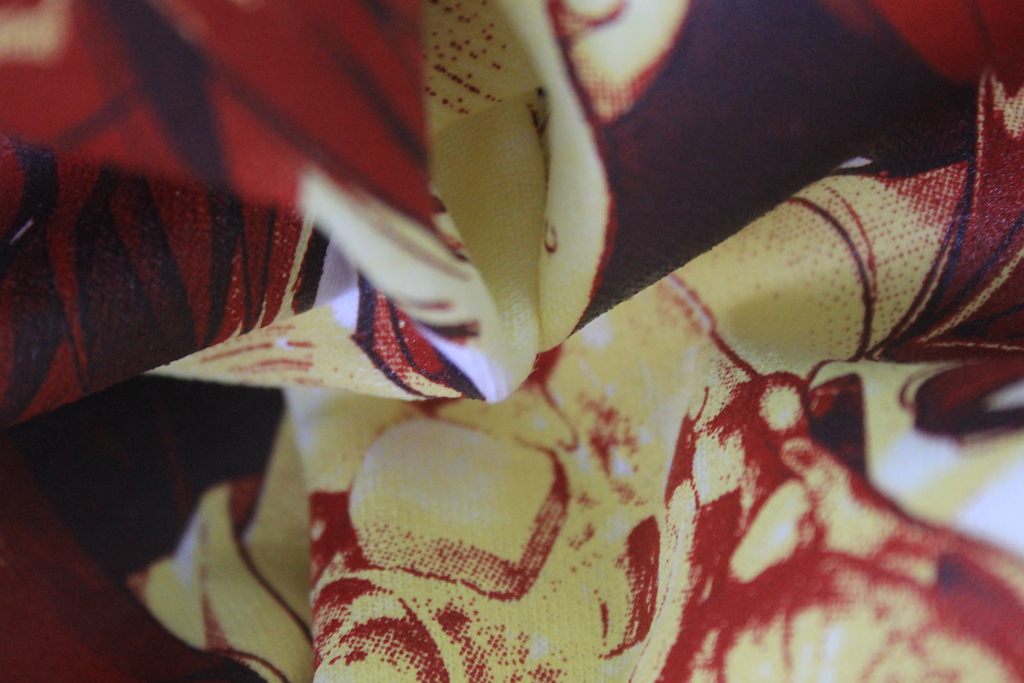 Despite it is a screen-printed T-shirt, the printing is not very thick and it can withstand folds and distortions to a certain degree. However I believe that if it is stretched too much, it may crack. Cospa still uses the dot printing technique for some of the shading, making the whole illustration does not look stiff. Also, actually the yellow print looks darker than the official image, but to me that does not matter so much.
After several washes, the T-shirt shows no signs of cracking or fading, but the white fabric can always turn yellowish. All in all, it is a good shirt to have.
(T-shirt store page: 幸腹グラフィティ 町子リョウ Tシャツ)