From the series Koi Kakeru Shin Ai Kanojo (恋×シンアイ彼女), this is the second T-shirt out of four made by Karutassu (かるたッス). This time, it features Ayane Shindou (新堂 彩音).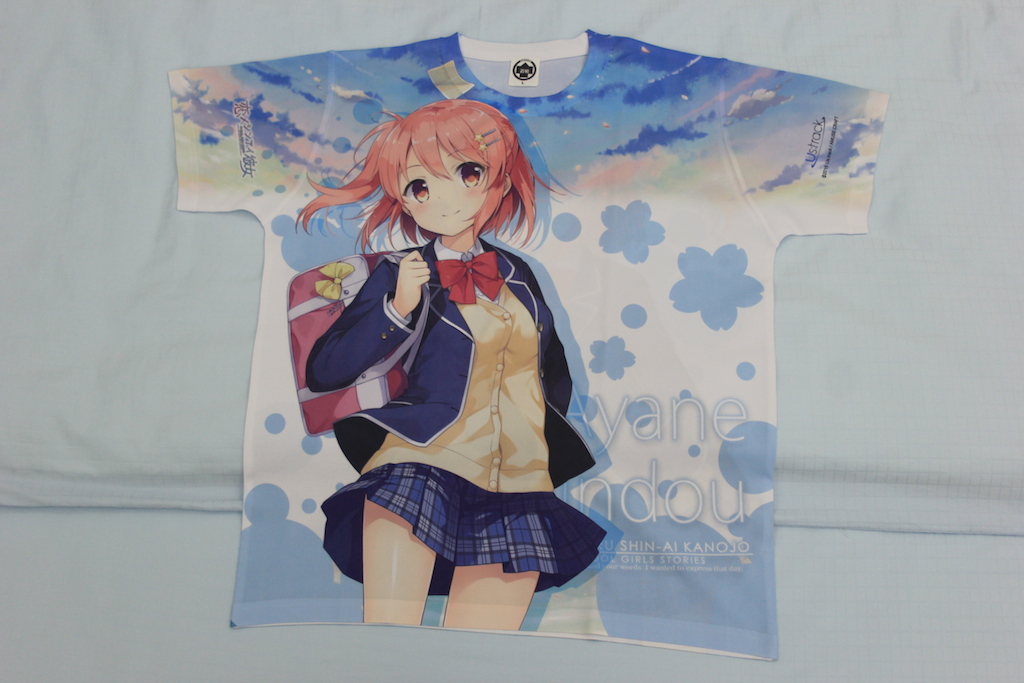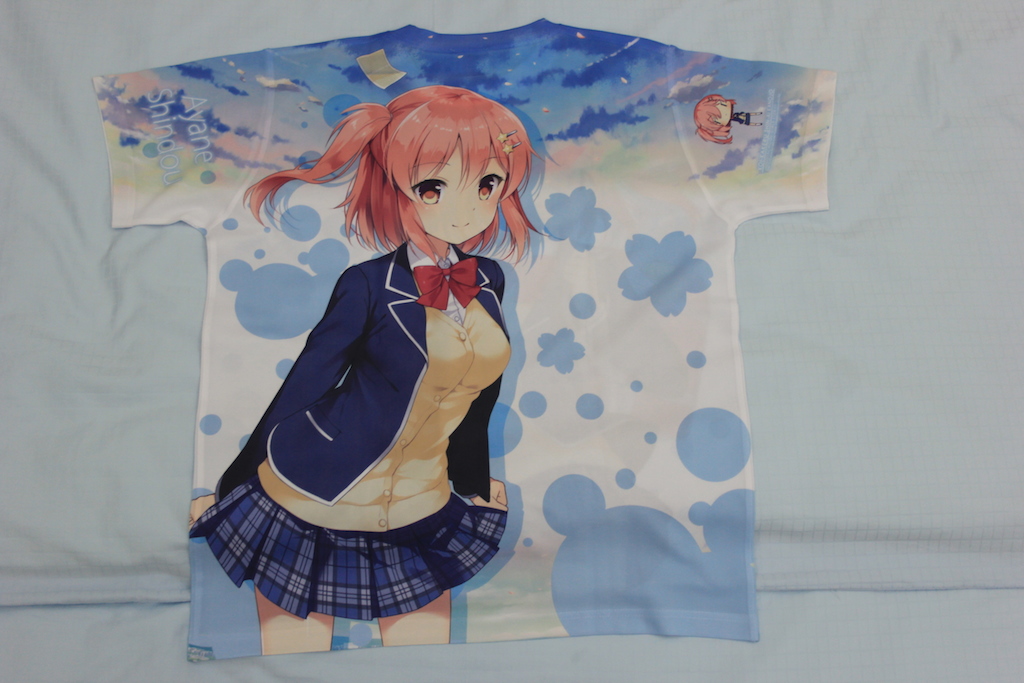 Like the others, the shirt has a front and back print. This time, because her image colour is blue, the background is also blue (Sena was pink). This time the back print uses a different pose, compared to Sena, so it looks more dynamic.
Same with the others, this T-shirt only come in one size, L and it is still a bit too short for my liking. I think, in terms of length, it is shorter than Cospa M. The shirt is very wide but fell just a little bit below my hip so I am hoping that they will release XL or XXL version later on.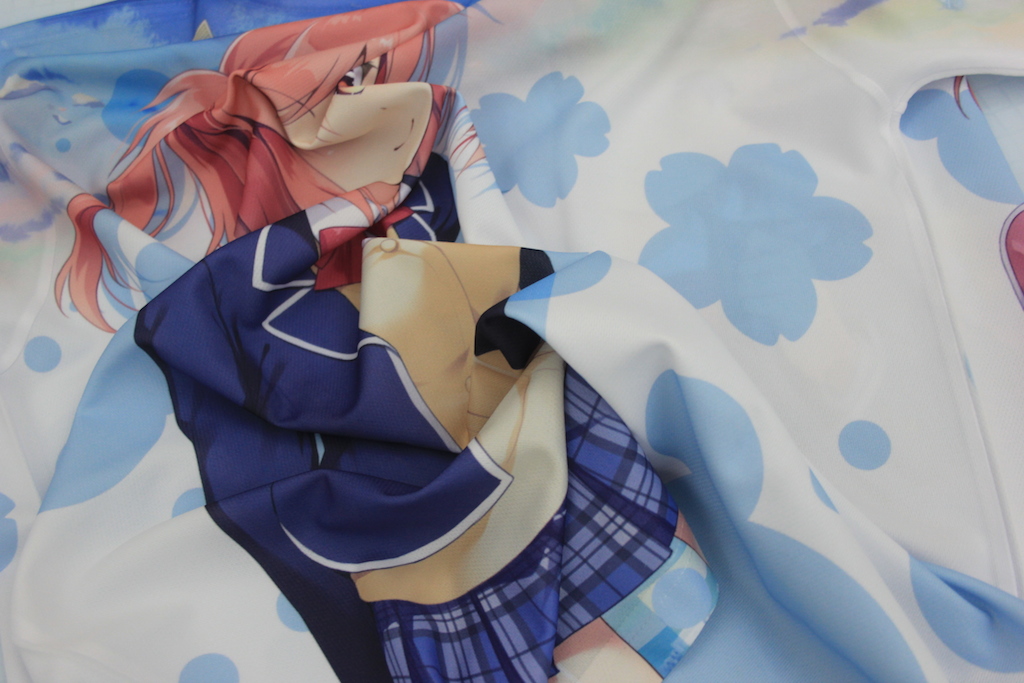 The printing, like always, is stunning. The detail and the colours are very sharp and it looks really good when it is worn. It is directly printed to the fabric, so the resulting print is very soft and smooth, and it does not leave any kind of feel when you wear it. Plus it cannot crack and will be very hard to fade because of the polyester fabric.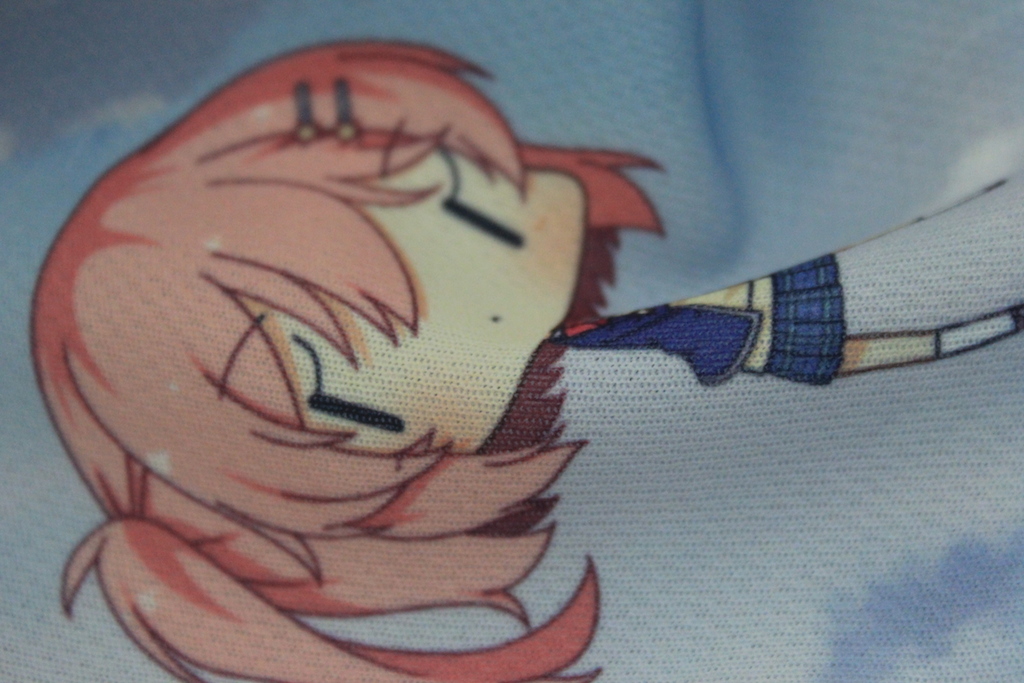 The chibi character is also present on the back sleeves. I wish it was on the front sleeve. Again, I really like this T-shirt and the other T-shirts from this series. Usually I can find a character that I dislike from any series, but I just think that all four are really adorable.
(T-shirt store page: 恋×シンアイ彼女 フルカラーTシャツ Ver.新堂彩音)