As I mentioned before on this Koikake 3XL T-shirt post, this series Koi Kakeru Shin Ai Kanojo (恋×シンアイ彼女) released individual full colour T-shirts. And yes all of them are beautiful. So this is the first out of four, featuring Sena Himeno (姫野 星奏).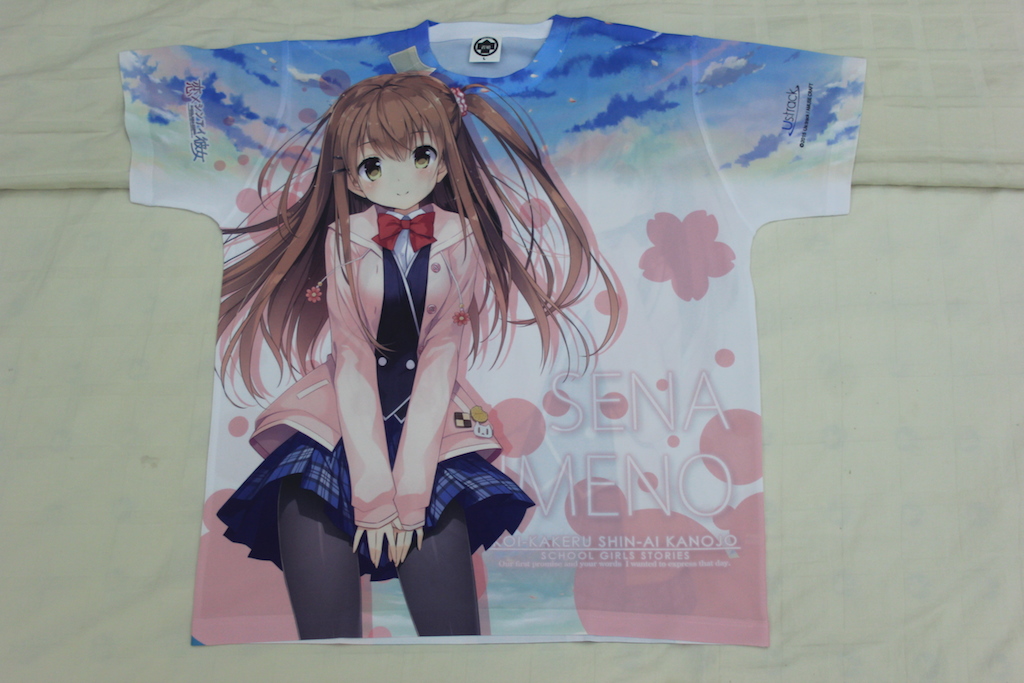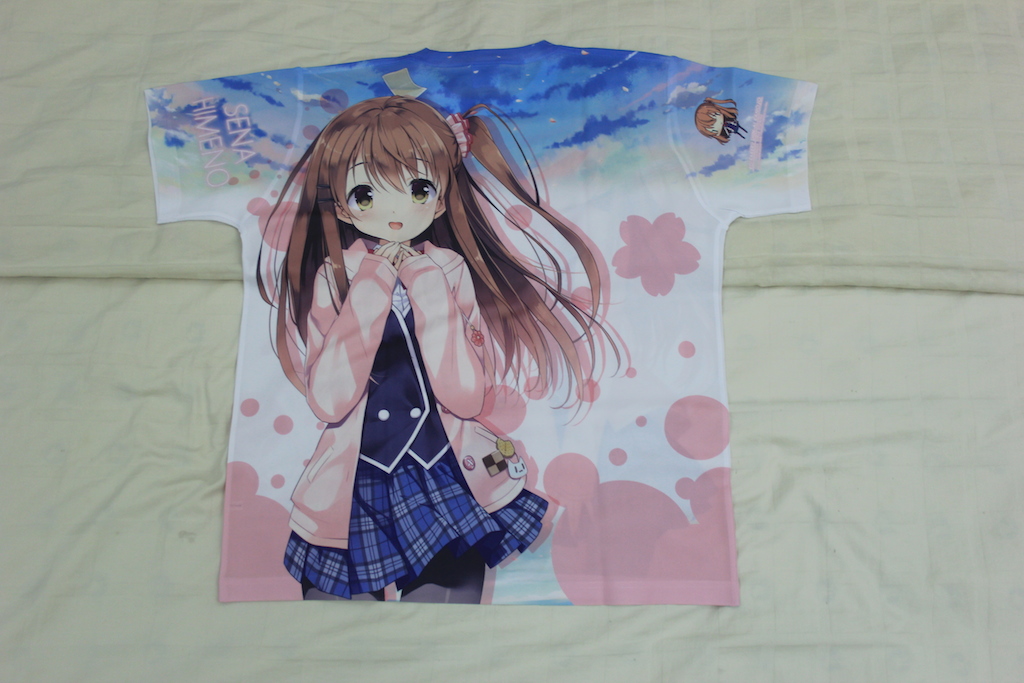 The shirt has a front and back print. The back print is almost the same as the front one actually, just with a slightly different pose. The background is quite beautiful, because the sakura and the dots fit well with the character.
Unlike any other Karutassu (かるたッス) T-shirts, the shirt came only in one size. They usually have M and L releases but recently it only came in one size, L. Even so, I think their L is still a tad short because when I wear it, the sides are really baggy but the shirt falls just below my hip.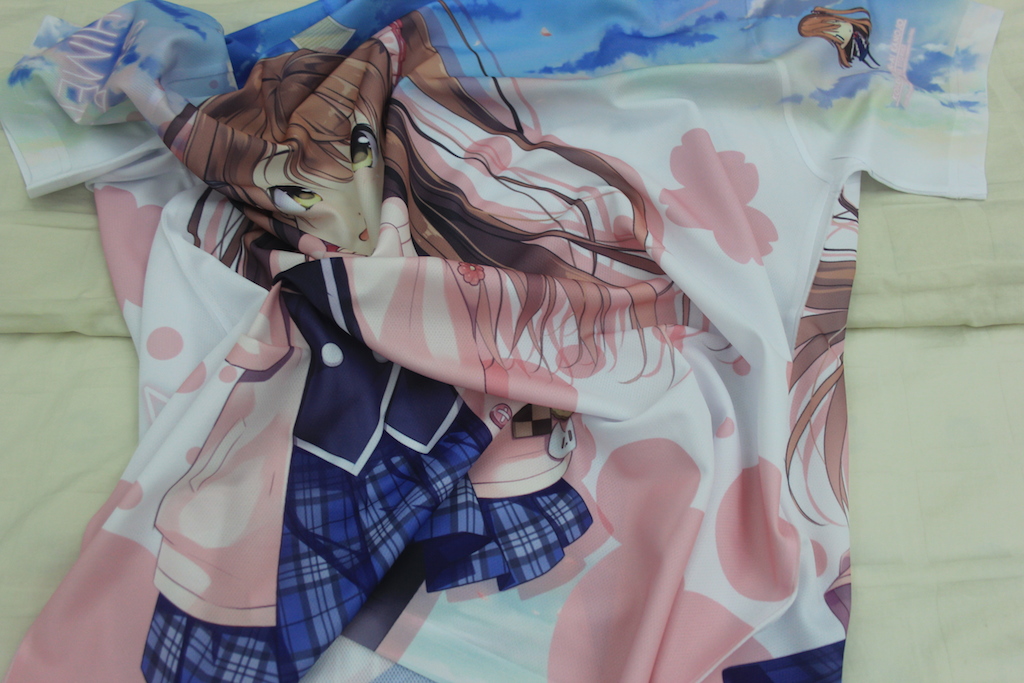 The quality of the print is phenomenal like always. Because it is printed directly to the fabric, it does not leave any kind of feel when you wear it. Plus, thanks to the polyester fabric, the colours are very sharp and vibrant, making the shirt really stunning. That also mean, we do not need to worry about the prints cracking. It will be also very hard to fade because of the fabric.
Some of the small details are really cute.
But this feature is the cutest of all – the chibi characters on the sleeves. All four T-shirt have these, although too bad it is located on the back side of the shirt. Overall, the T-shirts from this series are really great.
(T-shirt store page: 恋×シンアイ彼女 フルカラーTシャツ Ver. 姫野星奏)