Here is another Kantai Collection/KanColle (艦隊これくしょん~艦これ~) T-shirt and this time it has Hiryuu Kai 2 (飛龍改二) printed on it. It is a little strange that Cospa only release her T-shirt but without her sister, but I'll take it.
The design is very nice, I have to say. The usage of colours are just really great because the whole design has a feel of World War. The grids add a very nice effect and I like how they do the bottom part of the T-shirt.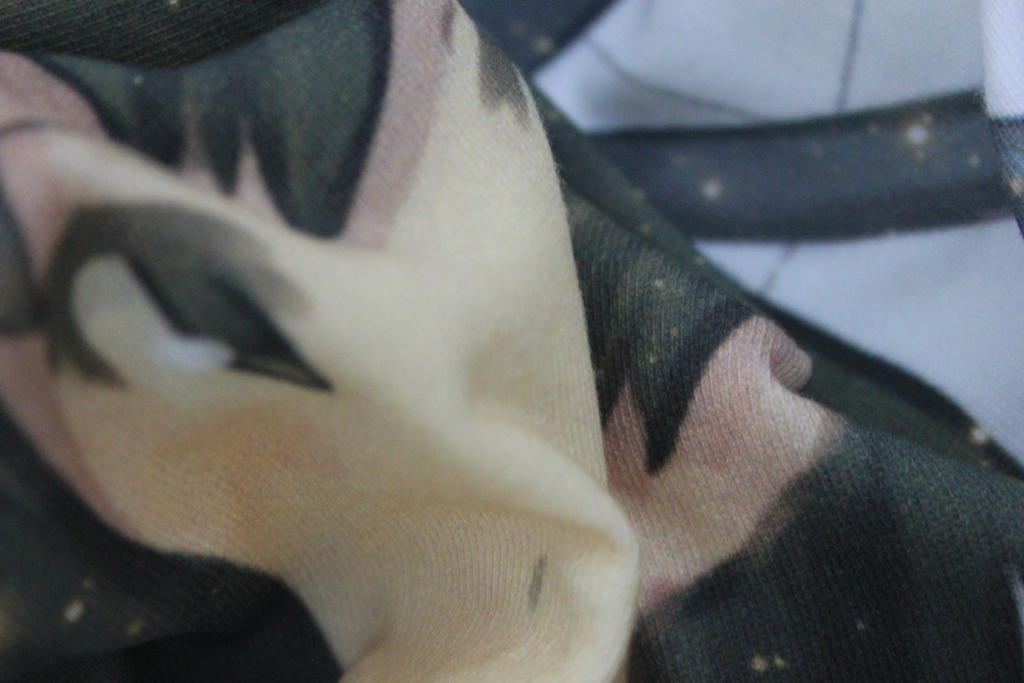 Close-up of some distorted images of the T-shirt, showing that the quality of the print is really good. Cospa directly printed the design onto the fabric, so the resulting T-shirt does not have a 'print–like' feel on it. So it is very soft and smooth to wear. Plus, unlike traditional screen–printed T-shirts, you do not need to be afraid of cracking because it is already integrated to the fabric. But do always remember to wash it inside-out and with cold water because the printing can be prone to discolouration.
The plane on the left sleeve. I like this addition, but I hoped that the plane was located just a little bit more above the armpit section because it is hardly seen when I wear it. Overall, it is a very nice T-shirt to have and probably one of the best designed Kancolle T-shirts.
(T-shirt store page: 艦隊これくしょん -艦これ- 飛龍改二フルグラフィックTシャツ)