After Chiya, this is my second favourite out of the GochiUsa (ごちうさ) or Gochuumon wa Usagi desu ka? (ご注文はうさぎですか?) full graphic T-shirt set. This one features Kirima Sharo (桐間 紗路)/Sharo (シャロ), or Syaro if I follow Cospa's spelling.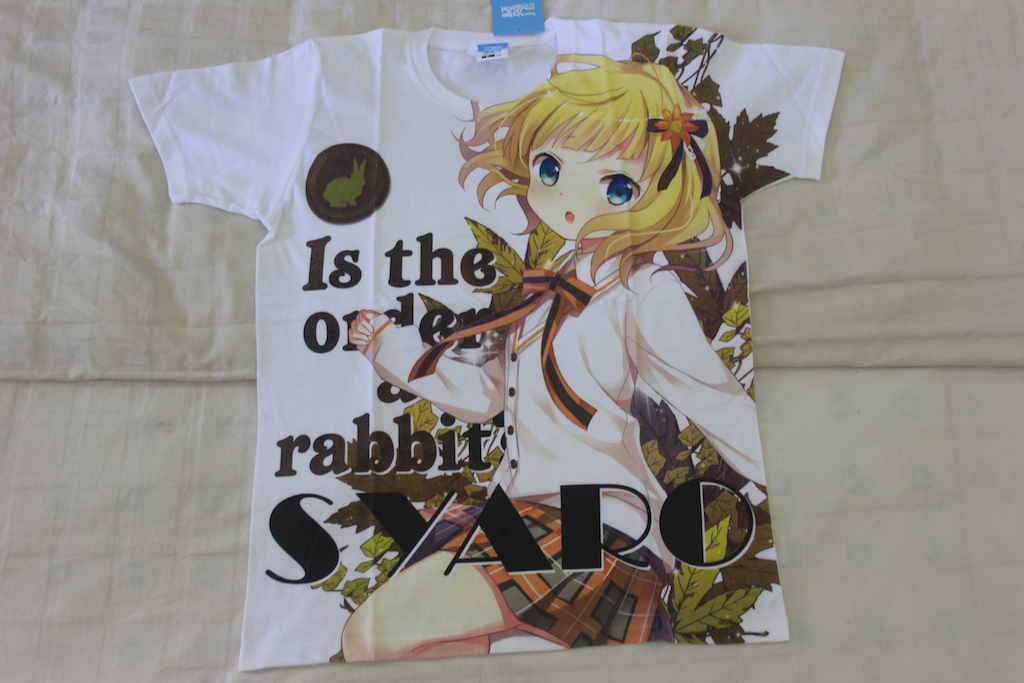 Like the others, the design is pretty simple, but perhaps because of the outfit, Sharo's and Chiya's illustration blend very well with the background. But it still feels like not a really full graphic T-shirt because most of the background are white.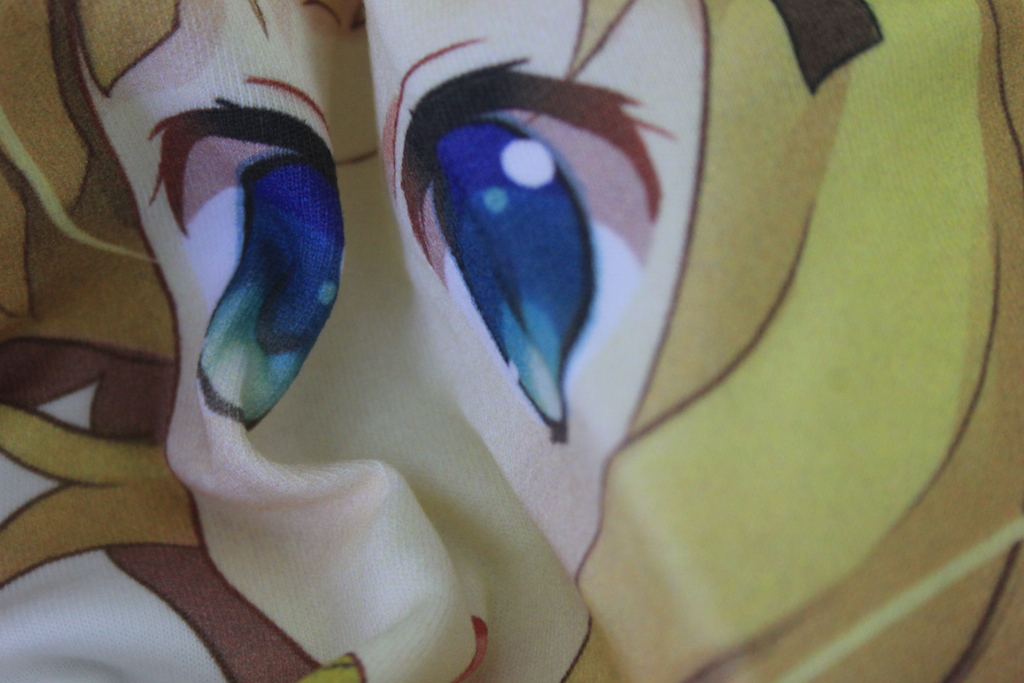 Close up of the distorted printing, just to show how good the quality is. Cospa uses DTG method for all the full graphic T-shirts, leaving a very soft and smooth feel on the fabric. The print also will not crack, in contrast to the screen–printed T-shirts. However, if not being washed carefully, it can easily fade, although this shirt uses a lot of light colours so it will not fade heavily.
(T-shirt store page: ご注文はうさぎですか??シャロ フルグラフィック Tシャツ)