Before I started collecting anime T-shirts, I thought that Japanese sizes are one size smaller. So I started wearing Cospa XL T-shirts and yes, they are baggy, but soft and comfy. Now I finally managed to find something bigger than those old Cospa XL T-shirts. Enter this shirt, a 3XL. However, it is limited only to a certain event in Japan so I have to ask a friend's help to buy this.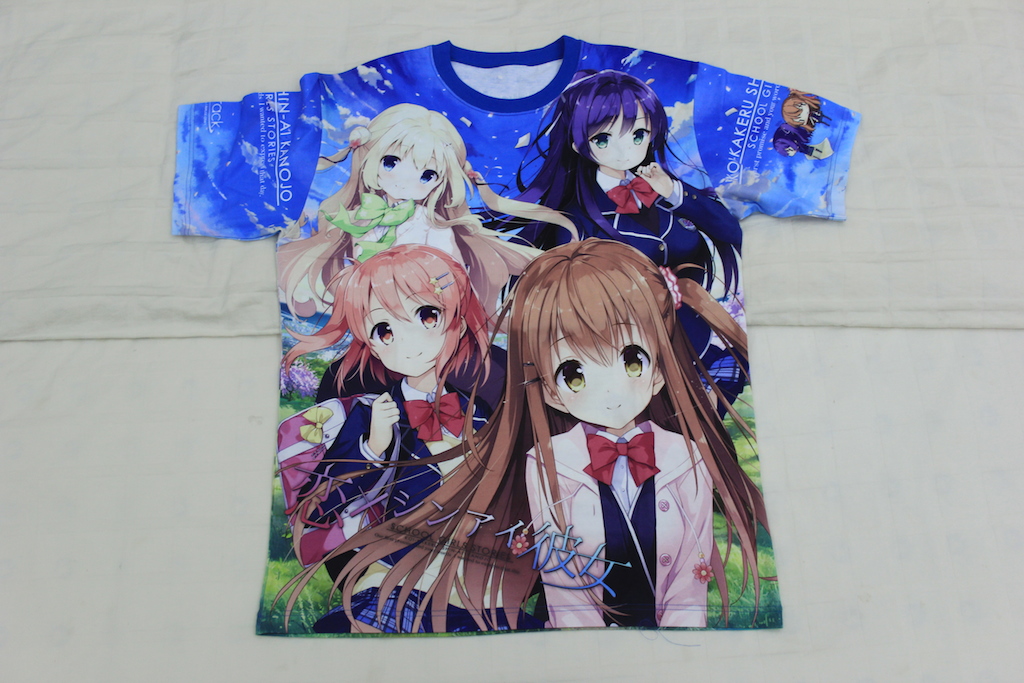 In addition to its extraordinary size, the shirt has print on both of the sides. The design is also very cute, featuring all the main girls from Koi Kakeru Shin Ai Kanojo (恋×シンアイ彼女). On the front side (top image), from top left, clockwise: Yui Komari (小鞠 ゆい), Rinka Shijyou (四條 凛香), Sena Himeno (姫野 星奏), and Ayane Shindou (新堂 彩音). So, all those qualities made this shirt is a must get for me and I am very excited to wear it.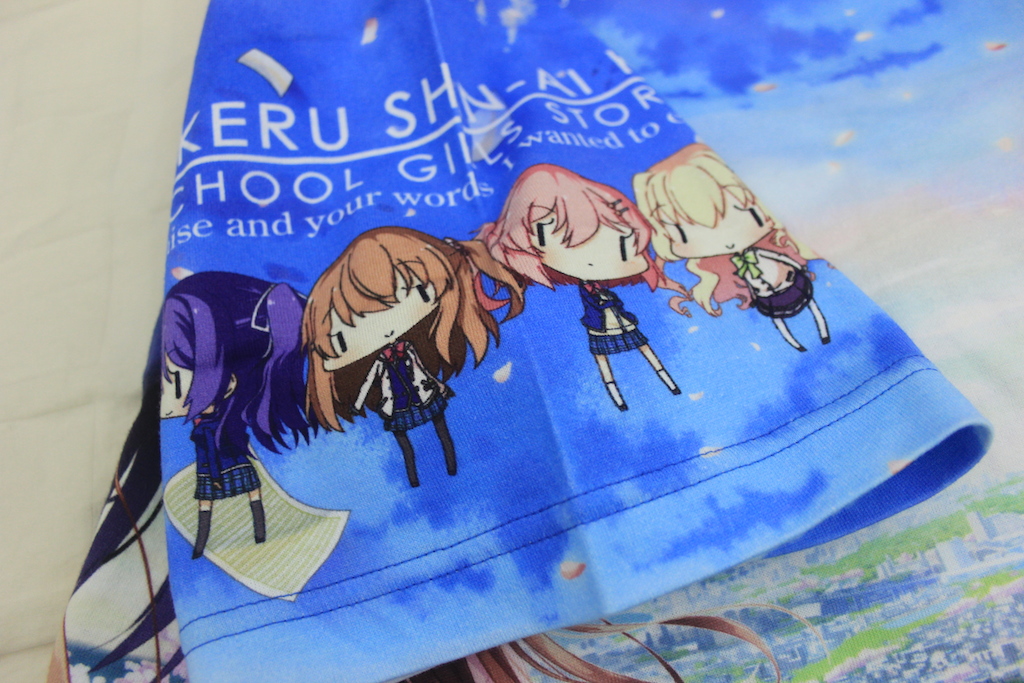 On one of the sleeves is the chibi version of all the four girls. Definitely a great shirt indeed. However, the colour transition from the main body to the sleeves are not as smooth as Cospa's T-shirts.
Despite using a different type of cotton, the printing is very flexible like any other full graphic T-shirts. Also, because of this type of cotton, the colours hold longer than those of Cospa, almost as sharp as the polyester/dry T-shirts. But still, it is best to give an extra care so that the colours will not fade away, especially considering how hard it is to get one of these.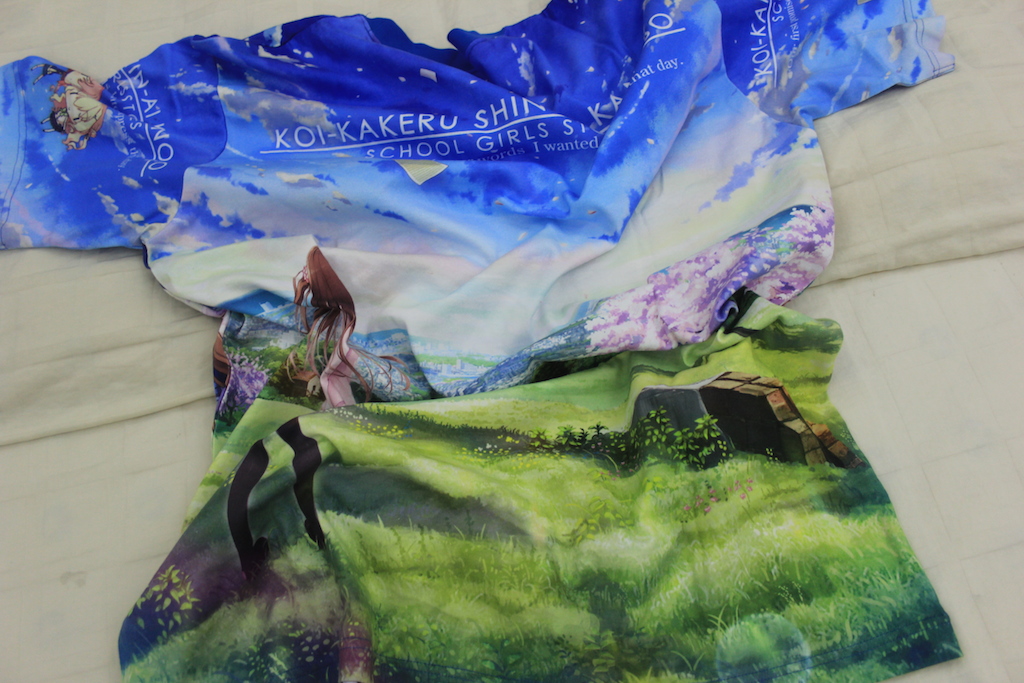 Another thing that make me really like this T-shirt is the amount of detail on the background. Somehow the fabric preserves every single detail of the actual illustration. And then, the last part, the big size. Perhaps this T-shirt covers almost half of my body already. Even I think the character print is still bigger here compared to the individual T-shirts. While it may be true that I cannot wear this outside, wearing this T-shirt to sleep already made me very happy. I have to say that this is one of my greatest buys this year. And of course this T-shirt ranks at one of my top favourite T-shirts.
(T-shirt store page: 恋×シンアイ彼女 恋カケ"おっきい"フルカラーTシャツ)