Love Live was a really big thing when I was in Tokyo – every shop in Akihabara always had their songs on a loop, so somewhere somehow it made me watch the show. In a way it also made me want to collect some of their non-Cospa shirts too and so I found this. This T-shirt was released back in 2014 at a certain event. So, like always, I have to get it on the Auctions.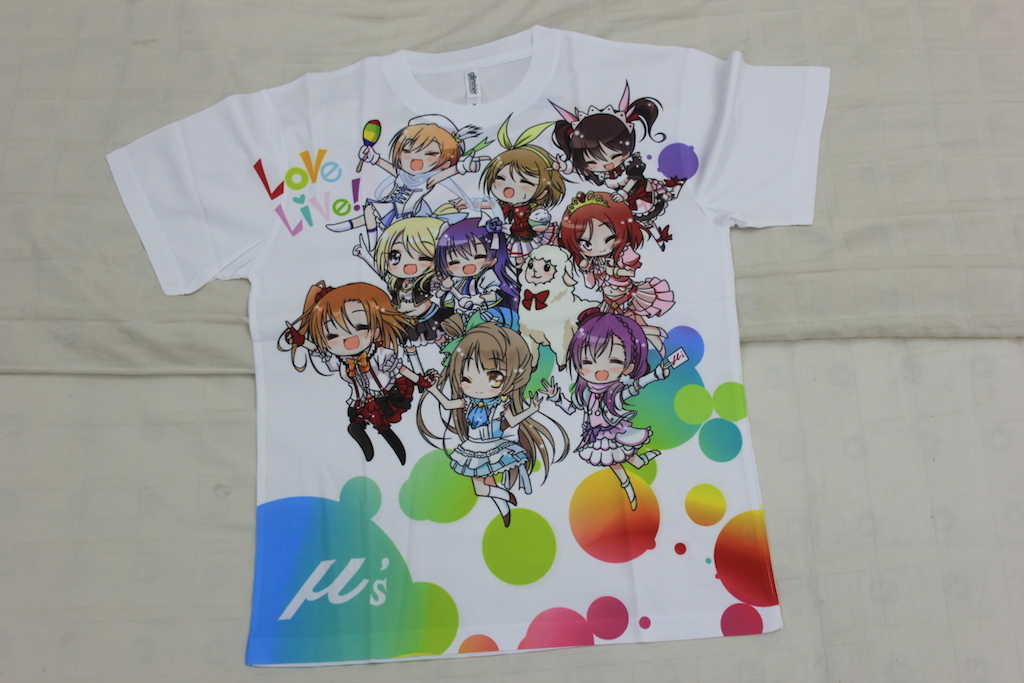 The T-shirt features all nine girls: Rin Hoshizora (星空 凛), Hanayo Koizumi (小泉 花陽), Nico Yazawa (矢澤 にこ), Eli Ayase (絢瀬 絵里), Umi Sonoda (園田 海未), Maki Nishikino (西木野 真姫), Honoka Kousaka (高坂 穂乃果), Kotori Minami (南 ことり), and Toujou Nozomi (東條 希). All of them wearing different outfits from different singles, which is cute I have to say.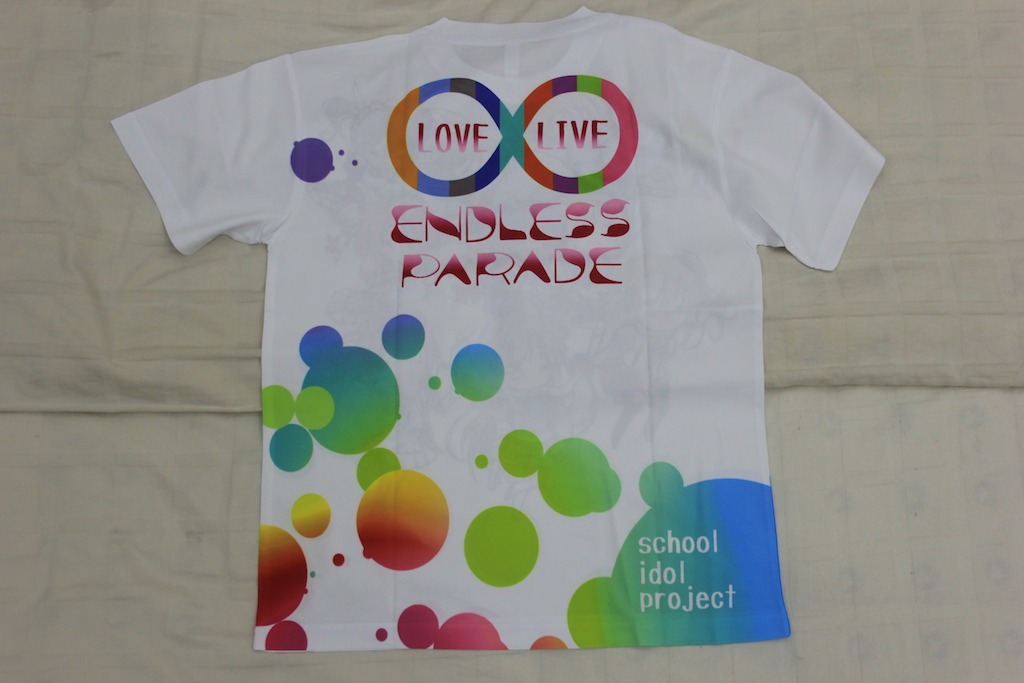 It has a back design too.
It is printed on a polyester fabric, although I am unsure whether this was released only on one size or not. Like always, the design is directly printed into the fabric, resulting in a very soft and smooth T-shirt. The colours are also very sharp and vibrant, much stronger than their cotton counterparts. There are some bleeds on the black ink as it can be seen from the photo above, but it is barely noticeable when you wear it. One other thing about this polyester T-shirt is that sometimes the neck part can get dirty quite quickly, so be sure to wash those parts more.
(T-shirt post page: ラブライブ! μ's →NEXT LoveLive!2014 〜ENDLESS PARADE〜 みんなで着ようμ'sオリジナルTシャツ)