This T-shirt is actually from previous Comikets, but the design is very cute so I bought it from the Auctions. It was done by the circle Chocolate Cube, and mainly it features Hibiki/Verniy (響/Верный) from Kantai Collection/Kancolle (艦隊これくしょん~艦これ~).
Well, it's a pity that the front design is tad boring, but…
…this is what made me fell in love with the T-shirt. A cute Verniy surrounded by cute SD kanmusu, such as Yukikaze (雪風), Shimakaze (島風), Inazuma (電), Amatsukaze (天津風), Hoppou-chan, Akatsuki (暁), Ikazuchi (雷), Ro-500 (呂500), Z1, and Z3.
Close up of the front design, Which is pretty much nothing else besides space and a little Verniy wearing a spacesuit.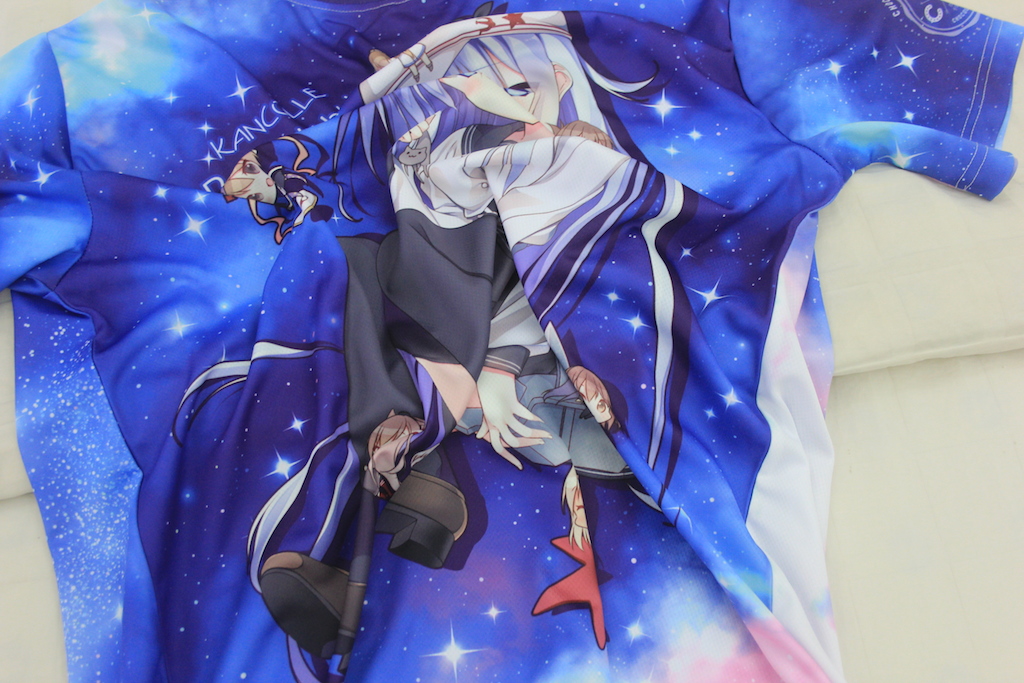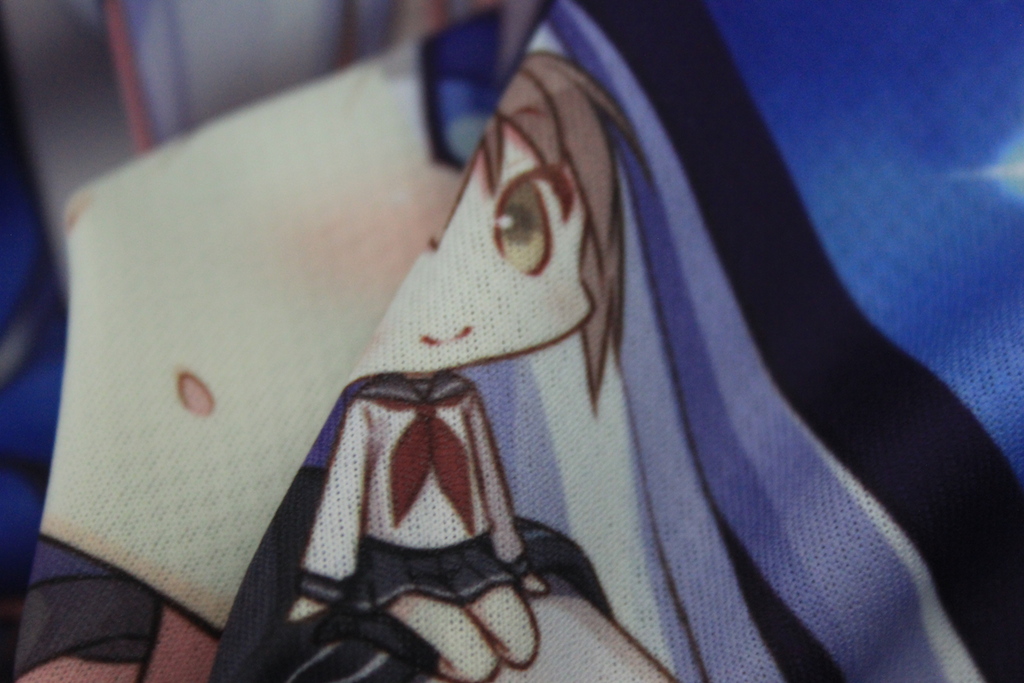 The printing is very good. Actually it uses a very nice polyester fabric as well. Rather than the usual, itchy, polyester, this one is actually very smooth and soft. The printing, like many other polyester T-shirts, is directly printed to the fabric, making it very soft and flexible. Also because that it is printed on polyester, the print is of high durability as well. I wish the back print was on the front side though, but all in all it is a great shirt to have.
(T-shirt post page: Chocolate Cube ヴェールヌイ フルカラーTシャツ)