Lately I am so used to ordering T-shirts late because COSPA has been re-stocking their releases quite frequently, so I often missed out on other releases, such as this one. This is a Koufuku Graffiti (幸腹グラフィティ) T-shirt by Animaru (アニまる), featuring the characters Shiina (椎名), Ryō Machiko (町子 リョウ), and Kirin Morino (森野 きりん).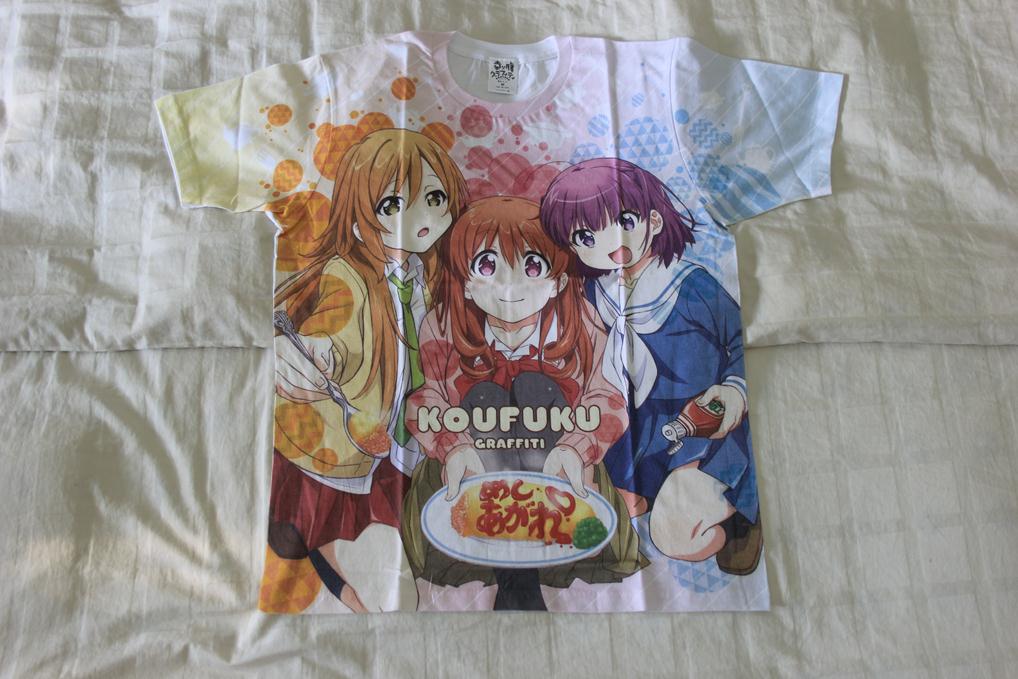 Since I was late, I can only buy them in Yahoo! Auctions and be content on whatever size it is. The shirt is very colourful and the design is really nice and bright. The characters are very cheerful so I like it.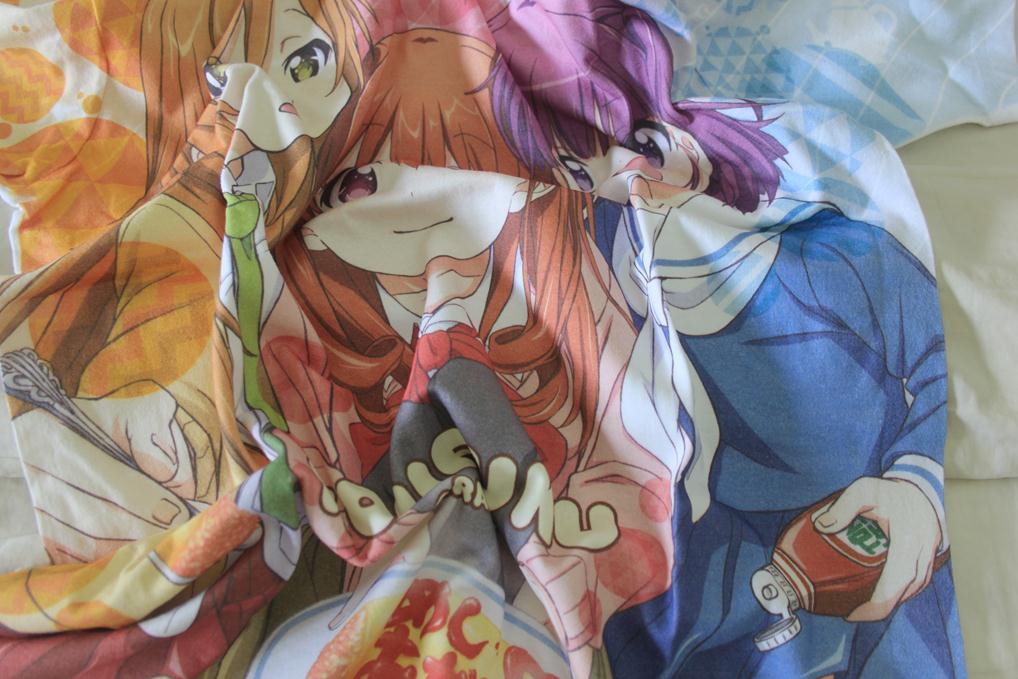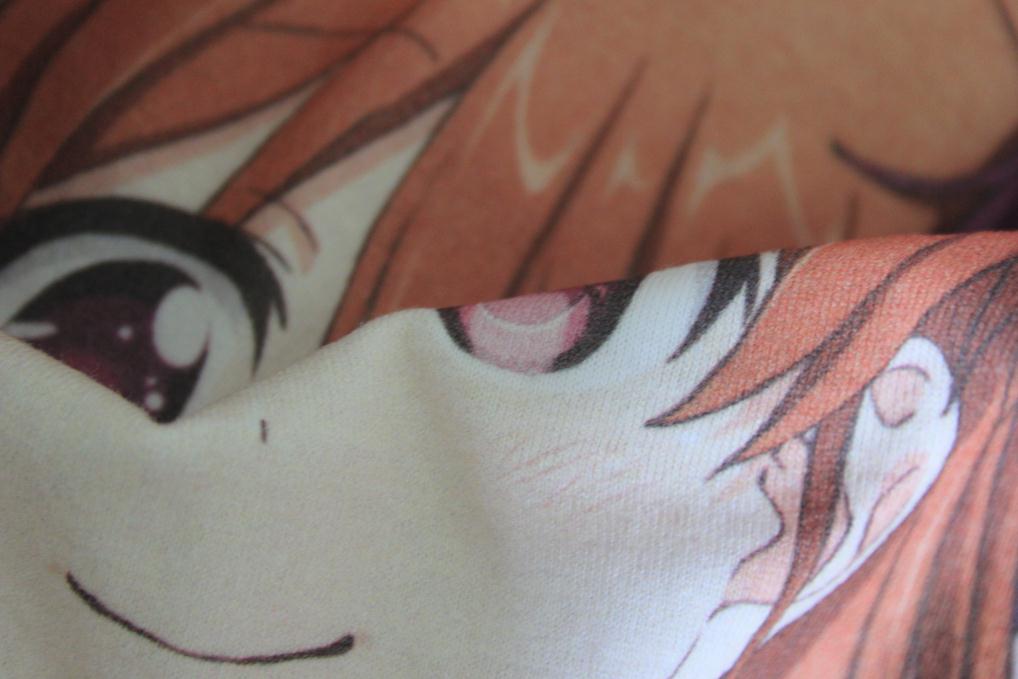 Like many other full graphic T-shirts, made by Animaru or not, the print is directly printed on the T-shirt so it is very soft and comfortable to wear. The distorted prints also showed that the print cannot be cracked easily and it goes with the flow of the fabric.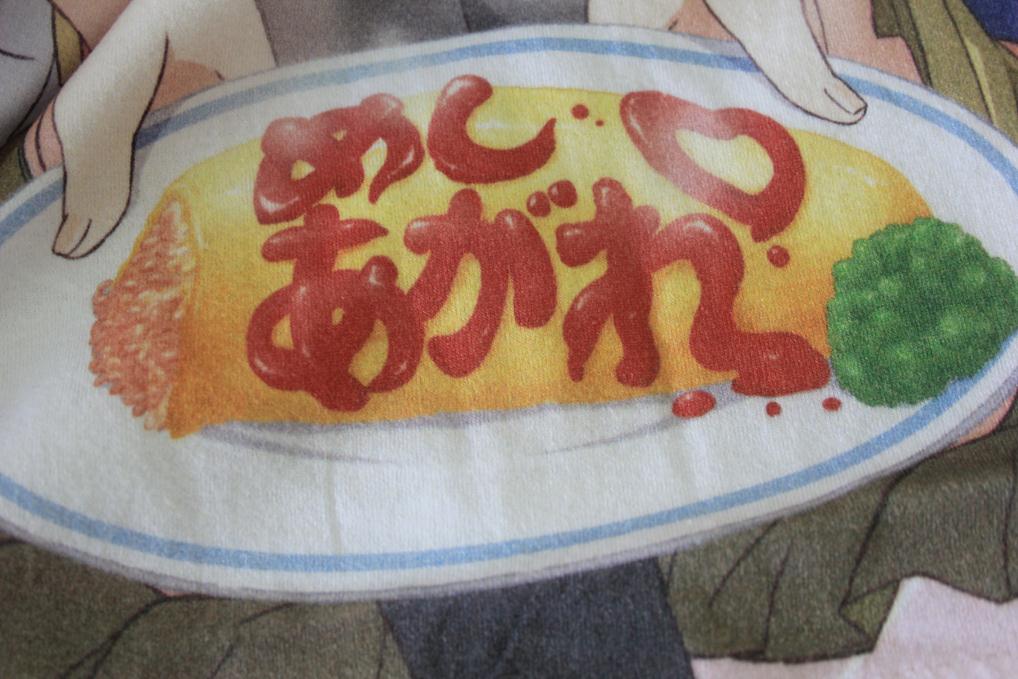 The omurice on the T-shirt also looks delicious. Wash it with cold water, inside out to keep the colours intact and avoid discolouration. It is a very nice shirt to have and I regret not buying it earlier, but better to have it than not. Overall, it is a really nice T-shirt to have and I hope to be able to get a second one just for collection purposes.
(T-shirt store page: アニまる 幸腹グラフィティ フルカラープリントTシャツ)