This T-shirt is a collaboration between Hatsune Miku (初音ミク) and Hirakata Park (ひらかたパーク). If I'm not mistaken, this T-shirt is a limited edition only for those who attended the Stamp Rally (スタンプラリー) in Hirakata Park.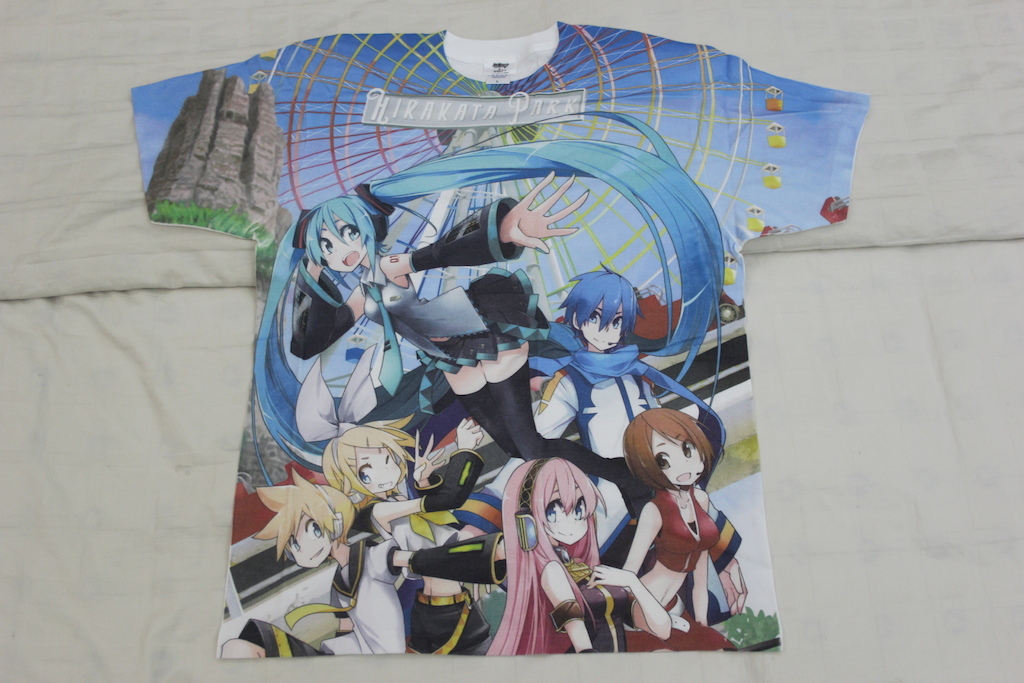 The T-shirt itself features the Vocaloid Hatsune Miku, Kaito (カイト), Kagamine Len (鏡音レン), Kagamine Rin (鏡音リン), Megurine Luka (巡音ルカ), and Meiko (メイコ) with a really nice background of the ferris wheel and roller coaster of Hirakata Park. It is a very colourful shirt, which is really nice, printed on a cotton T-shirt. It costed like any other full graphic T-shirt: 6480 yen after tax.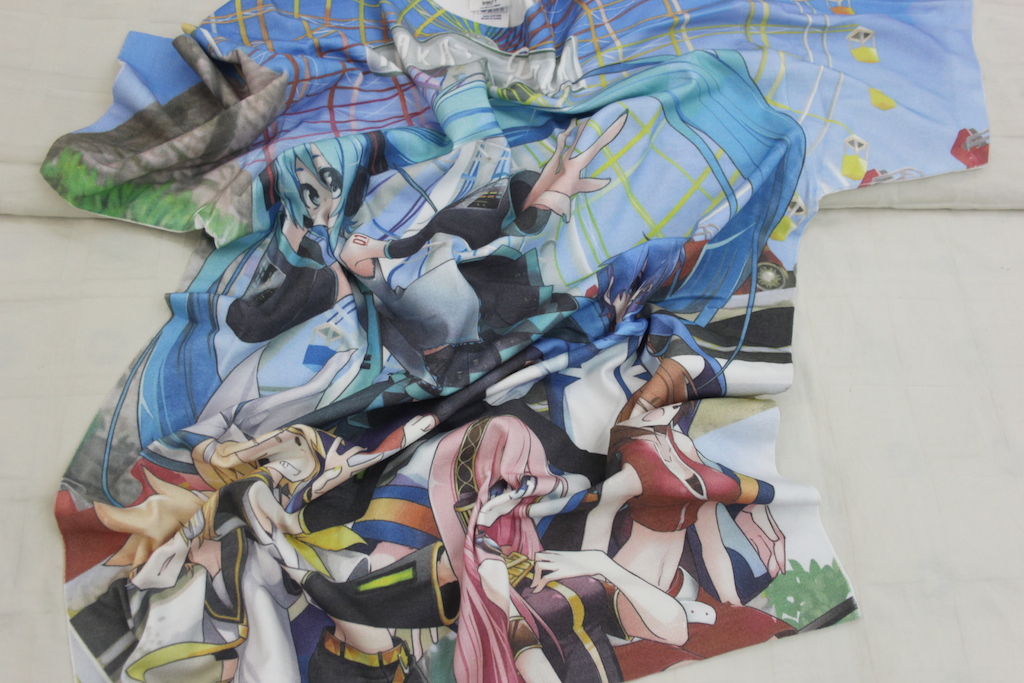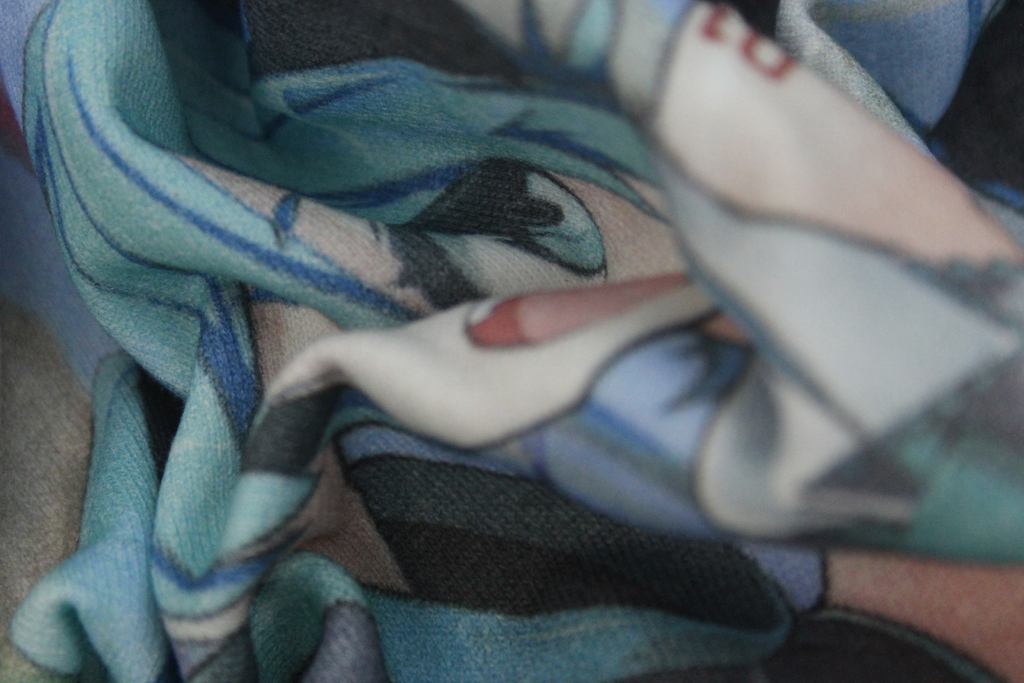 Because the design was directly printed to a cotton T-shirt, the printing is very flexible and follows the shirt's foldings. It is also very soft and does not have any extra feel, like how it was when the shirt was screen printed. The base fabric is quite similar like those old COSPA T-shirts, so it is a little bit thick. But, it is still very comfortable and soft to wear. Despite it was printed on a cotton T-shirt, because of the colourfulness of the T-shirt, the resulting printing looked quite sharp, perhaps quite as sharp as those polyester ones.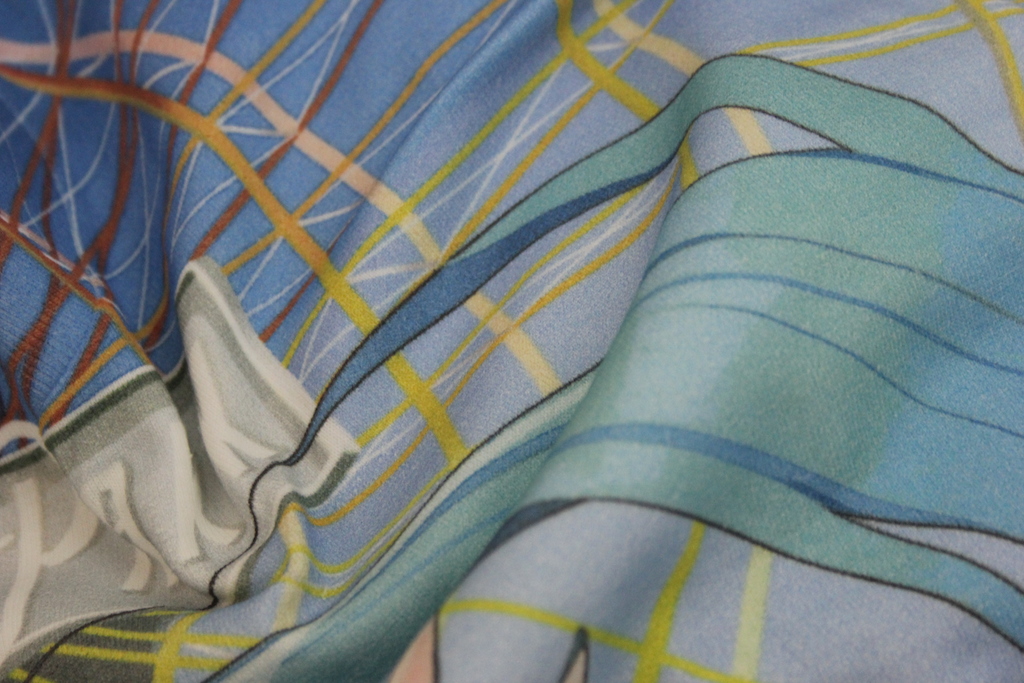 The printing is also quite detailed. Here is how the detail looks like on the ferris wheel. In any case, this is a T-shirt that I do not want to miss so when I saw it on Yahoo! Auctions, I immediately grabbed two of them. Overall, it is a really nice T-shirt to have.
(T-shirt store page: ひらかたパーク限定初音ミクフルグラフィックTシャツ)