Despite being termed full graphic, actually it is quite a rare case where COSPA's printing covers the whole T-shirt. This beautiful T-shirt is from Ao no Kanata no Four Rhythm (蒼の彼方のフォーリズム), featuring all four main characters: Kurashina Asuka (倉科 明日香), Ichinose Rika (市ノ瀬 莉佳), Arisaka Mashiro (有坂 真白), and Tobisawa Misaki (鳶沢 みさき).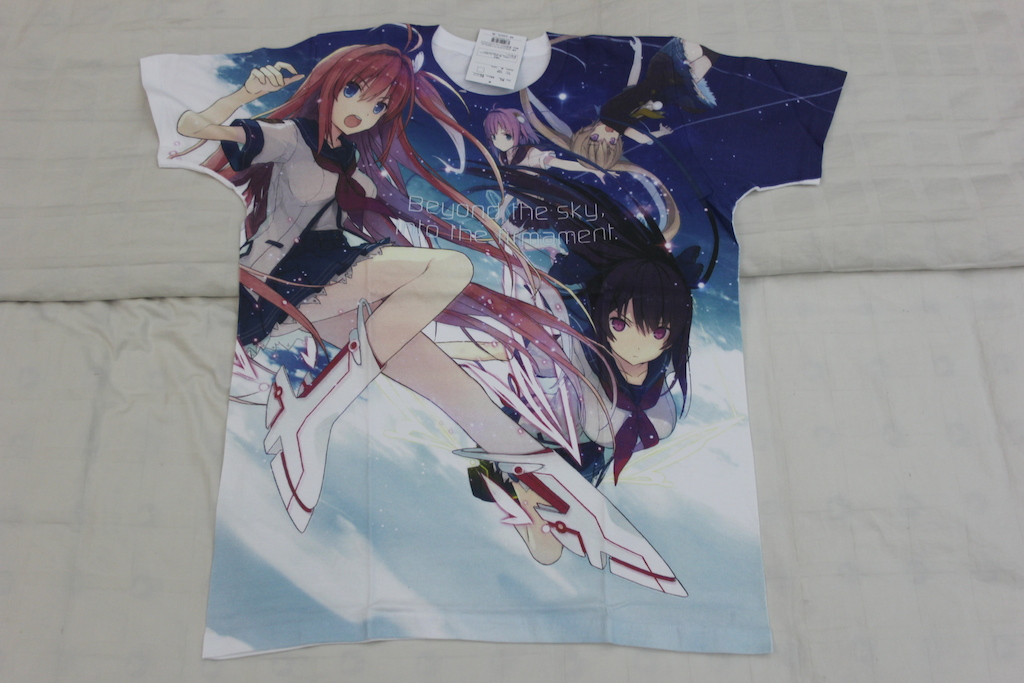 Like the anime title, it utilises a lot of blue. The character design were also really nice. Also, all those wings from the footgear looked terrific too. I have to say this is perhaps one of COSPA's best full graphic T-shirts. The resulting colours are very sharp and crisp, comparable to polyester T-shirts.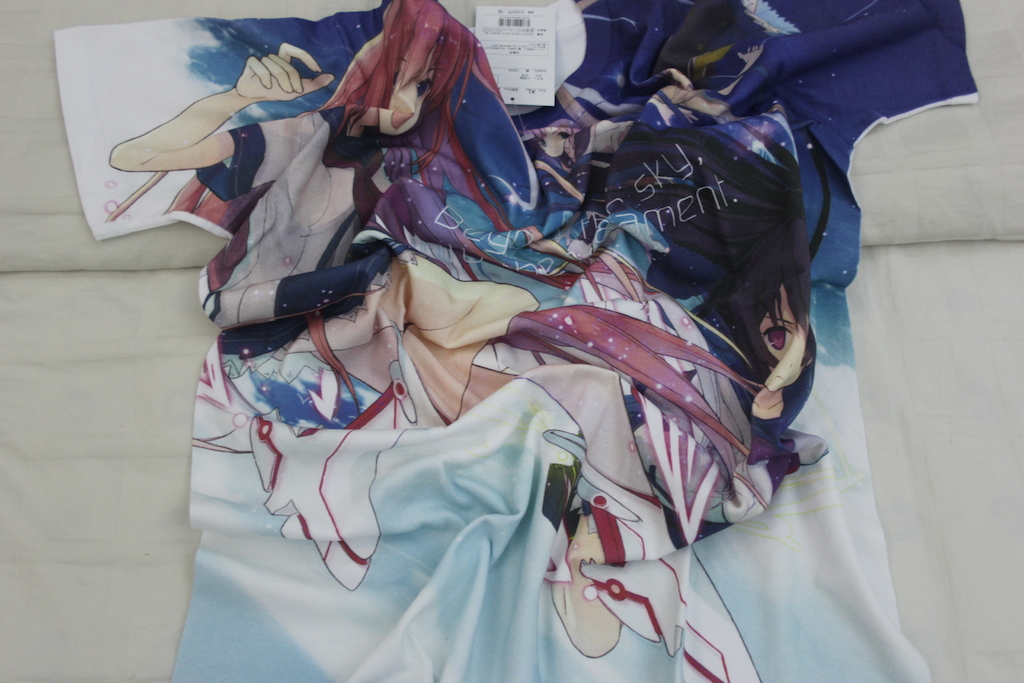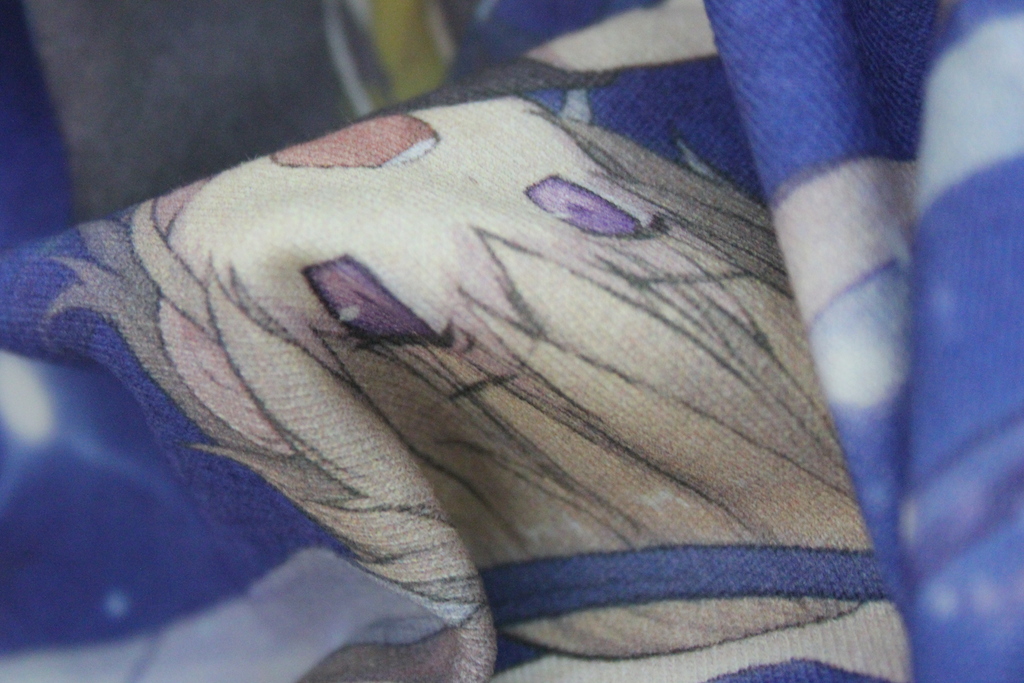 Like many of its full graphic T-shirts counterpart, the printing is also really nicely done. It is printed directly to the fabric. However, since it utilises a lot of dark colours, the printing may fade away if not washed properly. Avoid washing with hot water and dry it in a dark place.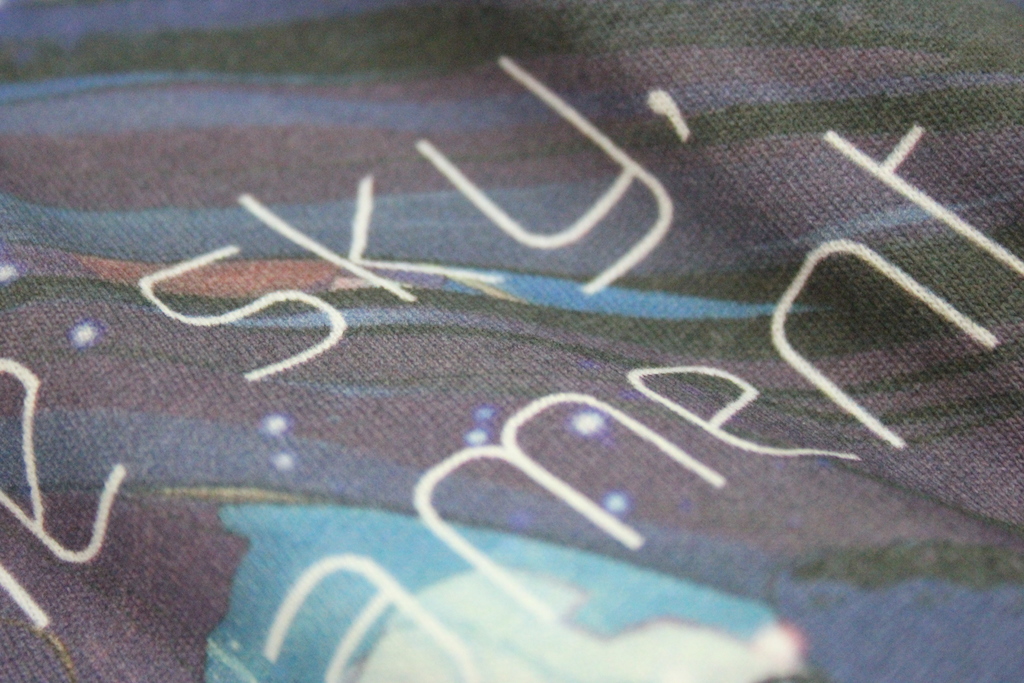 The detail of the text on the chest part. Strangely enough, it was not centred. But it shows how much of the details were preserved. Overall, this T-shirt is a really great buy.
(T-shirt store page: 蒼の彼方のフォーリズム フルグラフィック Tシャツ)