It took COSPA quite a long time to release the first Hatsune Miku full graphic T-shirt, but now Miku has been heavily featured in many full graphic T-shirts. This is the latest Miku full graphic T-shirt and I think it's really good.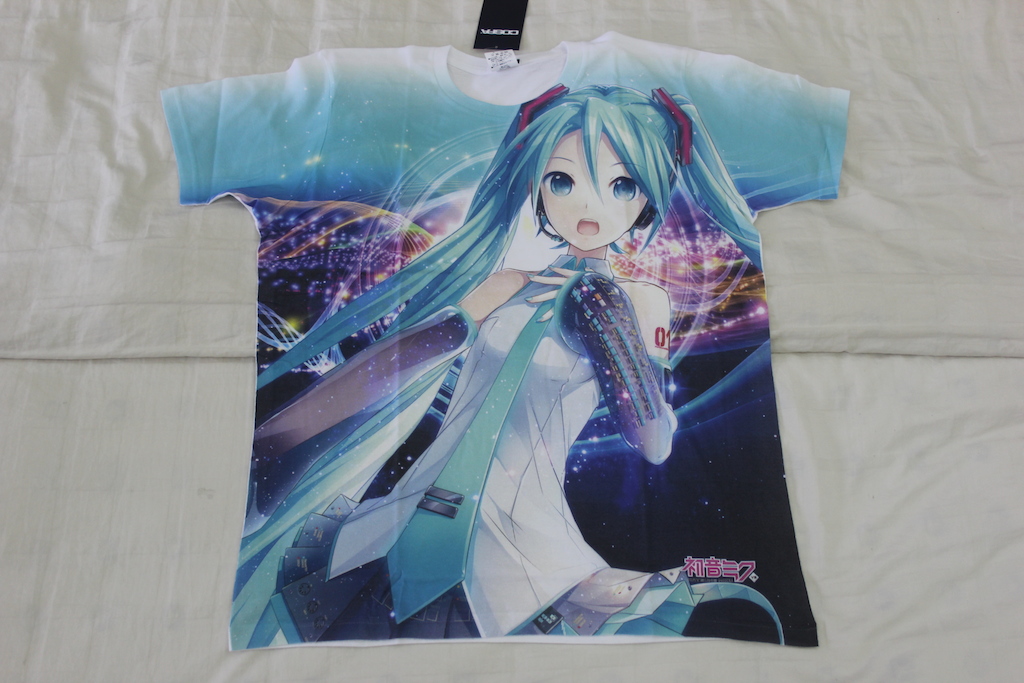 Although I still like the sakura one better, but this one is also great. The background effects are really nice and detailed. The colours stand out too, and it mixes well with Miku's turquoise. I have to say it is a much-needed upgrade from the original V3 T-shirt.
Like usual, similar to any other full graphic T-shirts, the printing is very good. It can be distorted in any way we like without needing to be concerned about cracking. However, like some other T-shirts, be careful when washing this one due to the amount of dark colours in the shirt.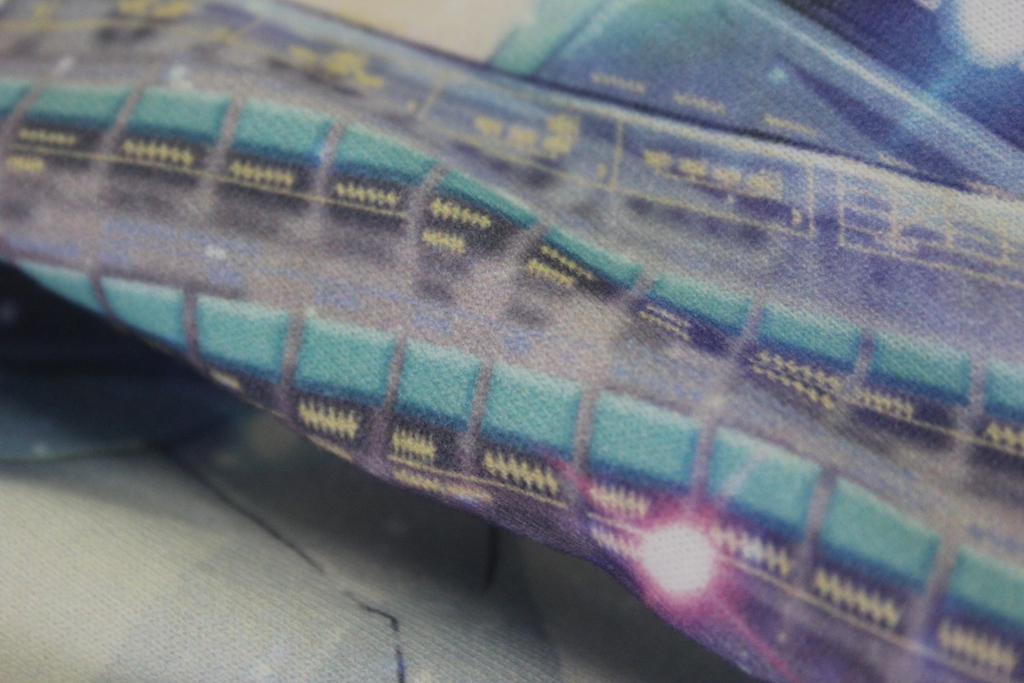 Like the sakura Miku T-shirt, the detail here is also very well preserved. This is a portion of her long sleeve clothes. The amount of detail that the illustrator, iXima, put is just magnificent. Definitely a great T-shirt to buy, even if you are like me – not a Hatsune Miku fan.
(T-shirt store page: 初音ミク V3 フルグラフィック Tシャツ ver.2.0)