The fourth T-shirt off the Kantai Collection/Kancolle (艦隊これくしょん -艦これ-) Anime is, so far, my favourite. It features Aircraft Carrier Akagi (赤城).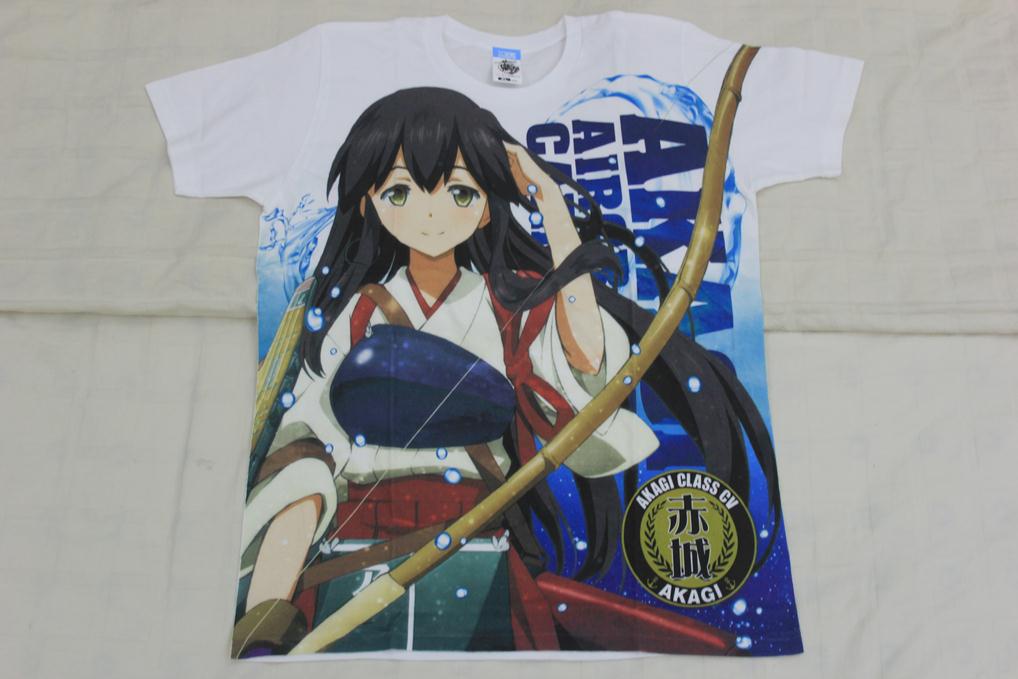 The design is pretty much similar to the other three, but somehow this and Shimakaze fits the background the most. The colours are really nice and sharp and it stands out when I wear it. Akagi looked really nice here. I hope they release a Kaga T-shirt someday though.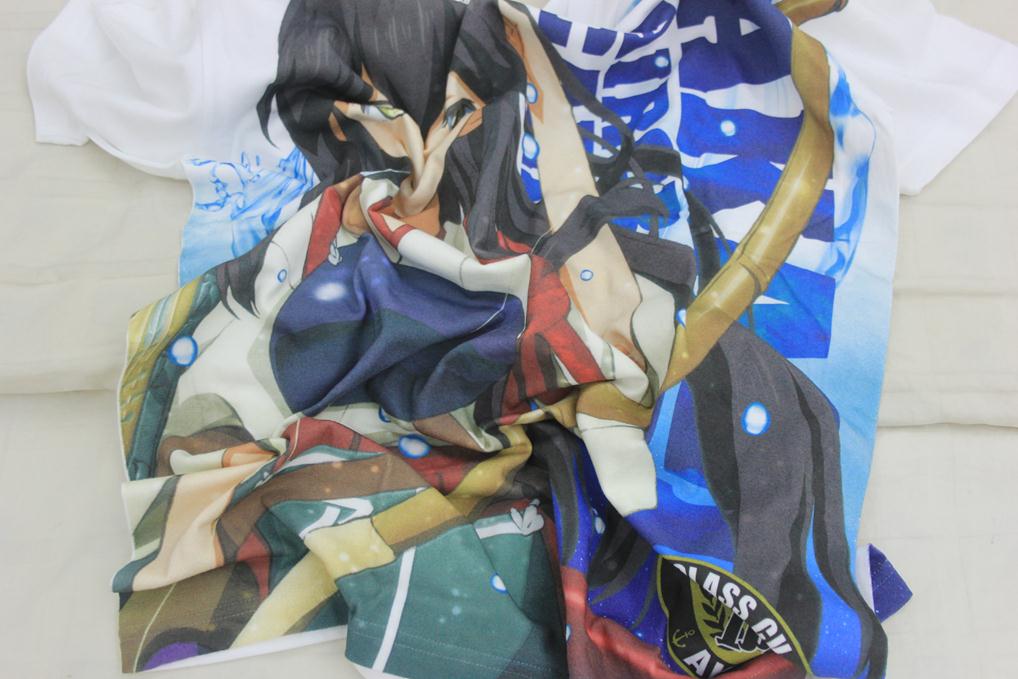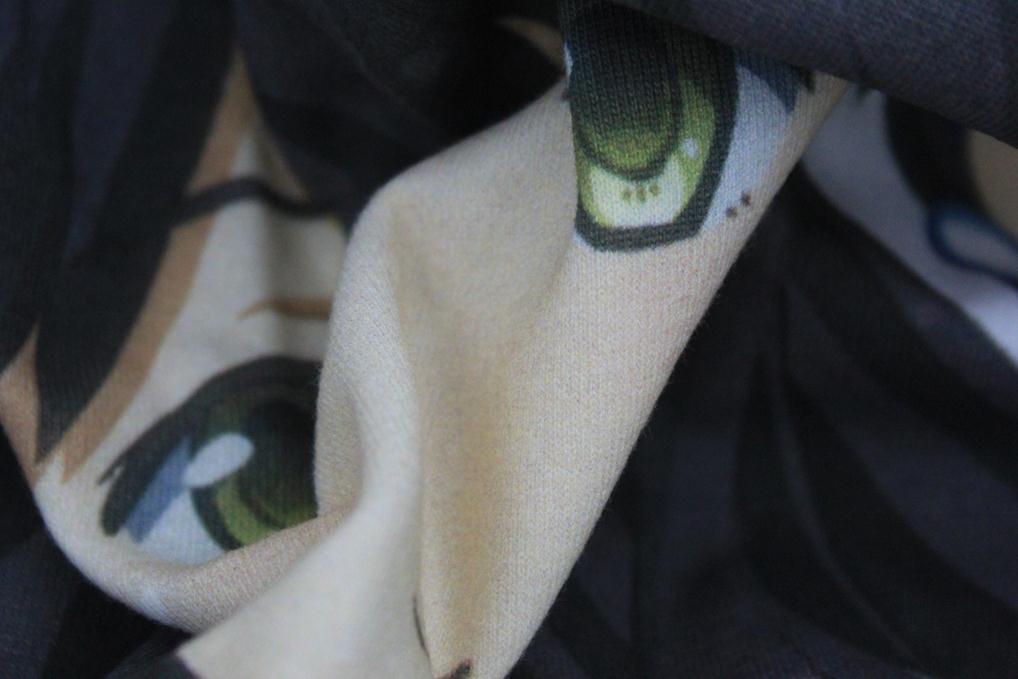 The print is directly printed on the T-shirt, like many other full graphic T-shirts so it is very soft and comfortable to wear. Because it is directly printed on to the fabric, the print will not crack and goes with the flow of the fabric. However, there are many black shades on Akagi's hair and some other dark parts on other elements of the design, so wash with care. Use a cold water and wash it inside out, then dry it on a dark place to keep the colours intact.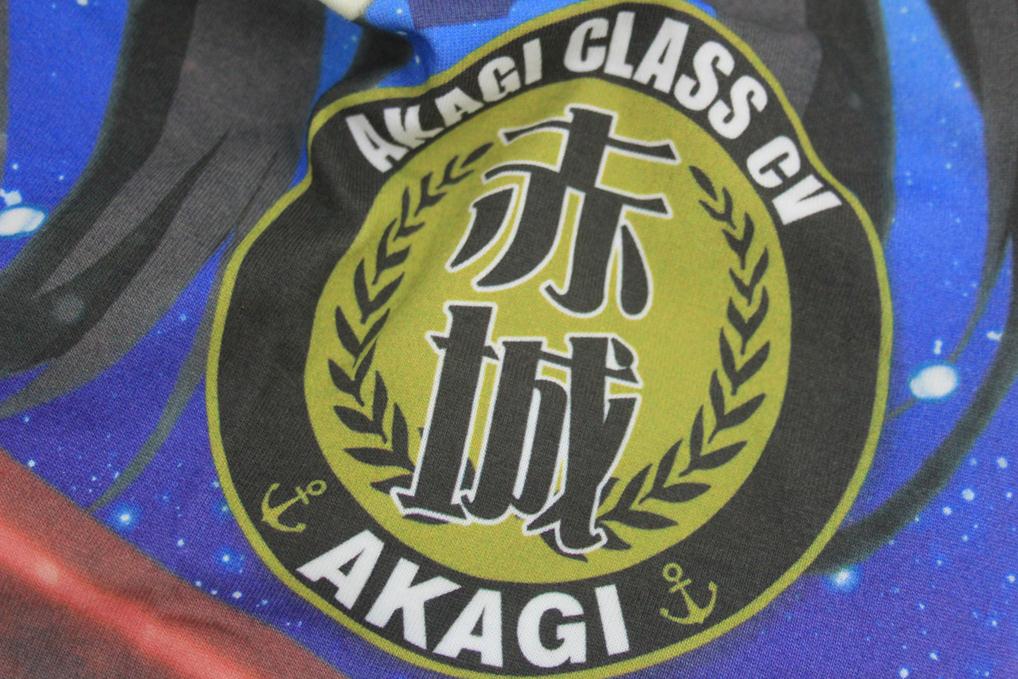 Easily this becomes one of my favourite Kancolle T-shirt mainly because I like the character and the T-shirt is really impressive. It is a must buy for all Akagi fans out there!
(T-shirt store page: 艦隊これくしょん -艦これ- Animation Sequence 赤城フルグラフィックTシャツ)