The third T-shirt off the Kantai Collection/Kancolle (艦隊これくしょん -艦これ-) Anime is featuring Destroyer Shimakaze (島風) and her Rensouhou-chans (連装砲ちゃん).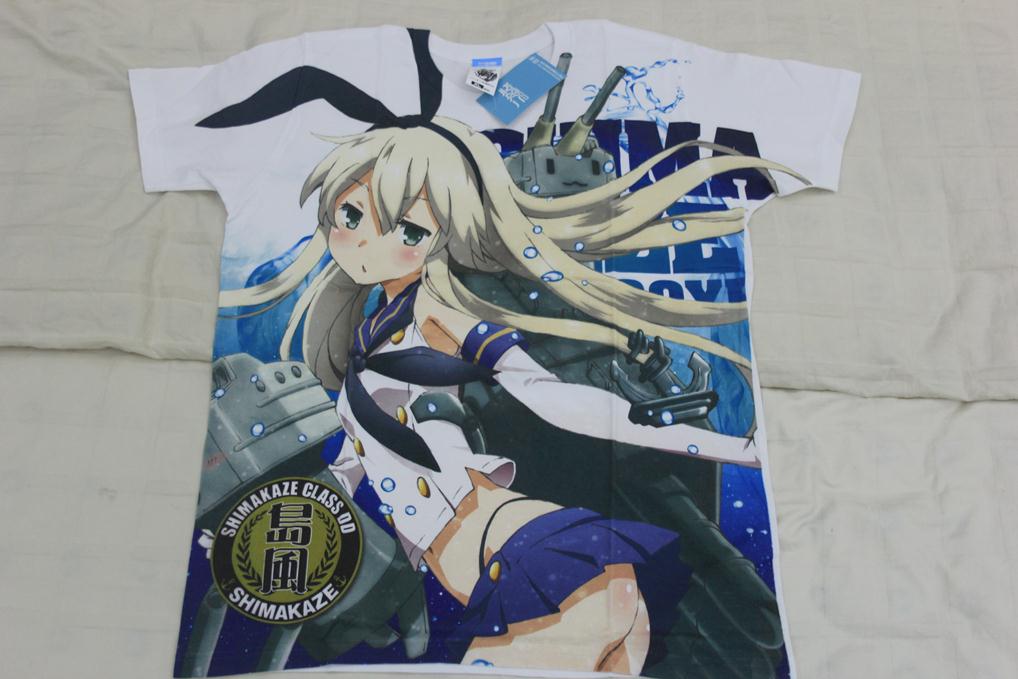 Like the others, the design is pretty much similar – a blue, watery background with the official artwork of the character embedded on top of it. Because of her clothing colours are white and blue, the background fits perfectly.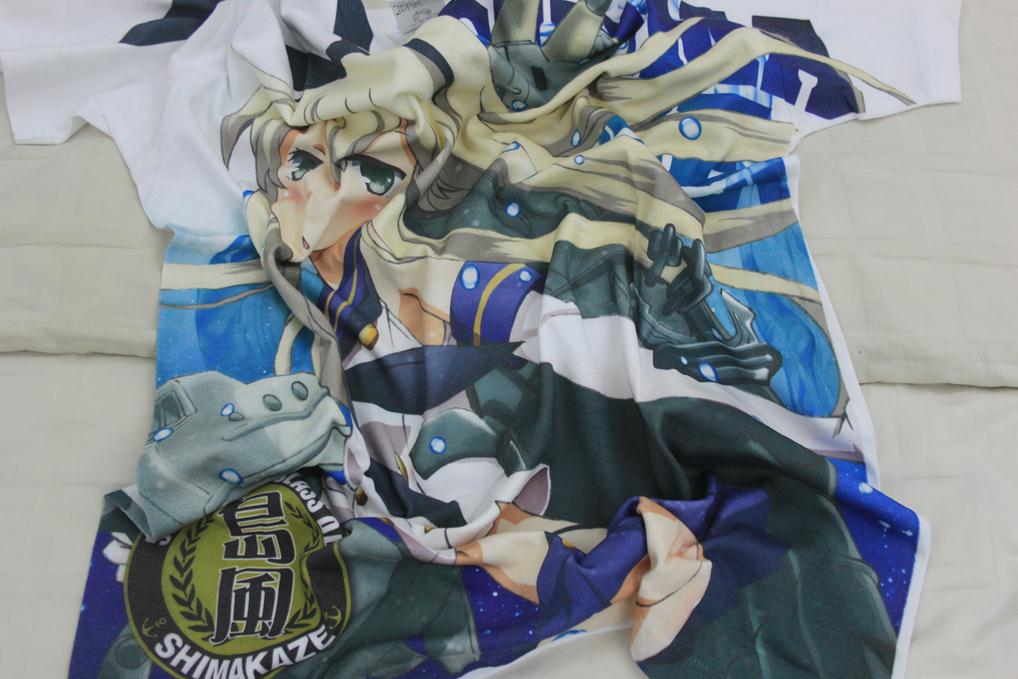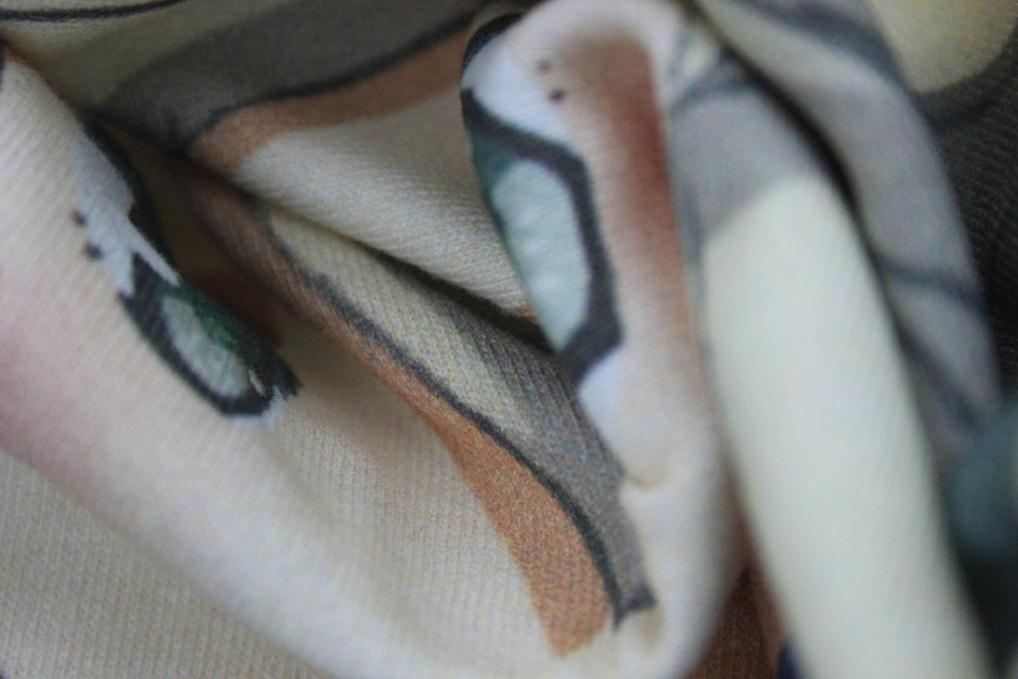 Similar to many other full graphic T-shirts, the design is directly printed on the fabric, so it makes the shirt very soft and does not have any print feel when worn. Thus, the print will not crack and goes with the flow of the fabric. Do give extra care on washing it though, because of the katyusha and some parts of the design uses dark/black ink so it is prone to discolouration when not taken care properly. Wash inside out with cold water and dry it in a dark place to keep the colours intact.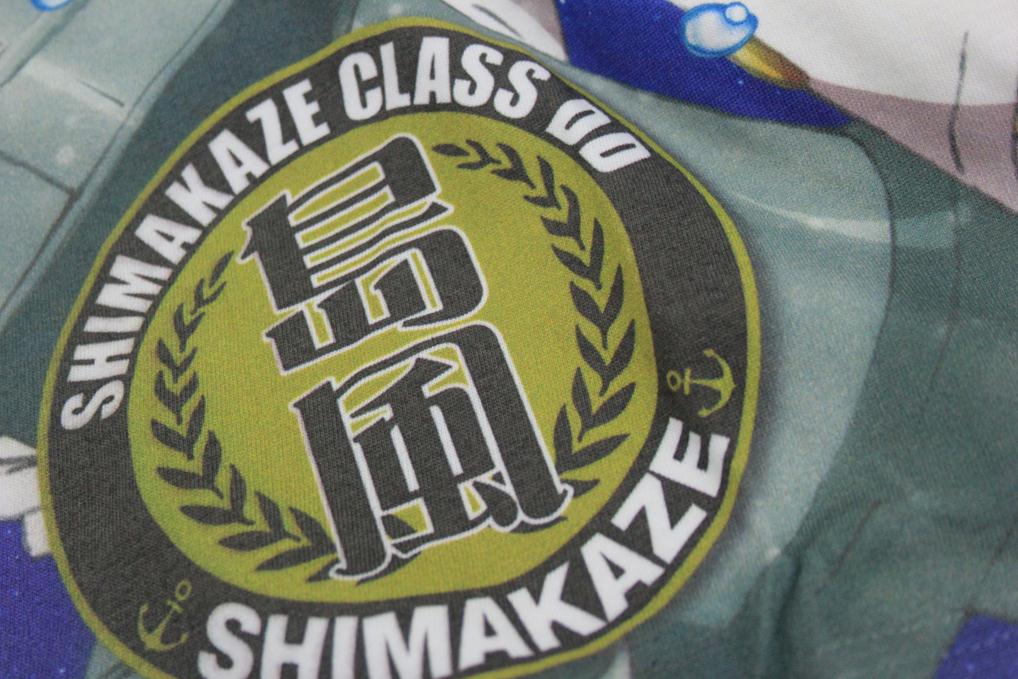 The emblem that is also present on the three other Kancolle Anime T-shirts. To me it looked like a baseball logo but I'll take it. Out of all the Shimakaze T-shirts out there, this one is easily my favourite.
(T-shirt store page: 艦隊これくしょん -艦これ- Animation Sequence 島風フルグラフィックTシャツ)