The second T-shirt off the Kantai Collection/Kancolle (艦隊これくしょん -艦これ-) Anime is featuring Battleship Yamato (大和).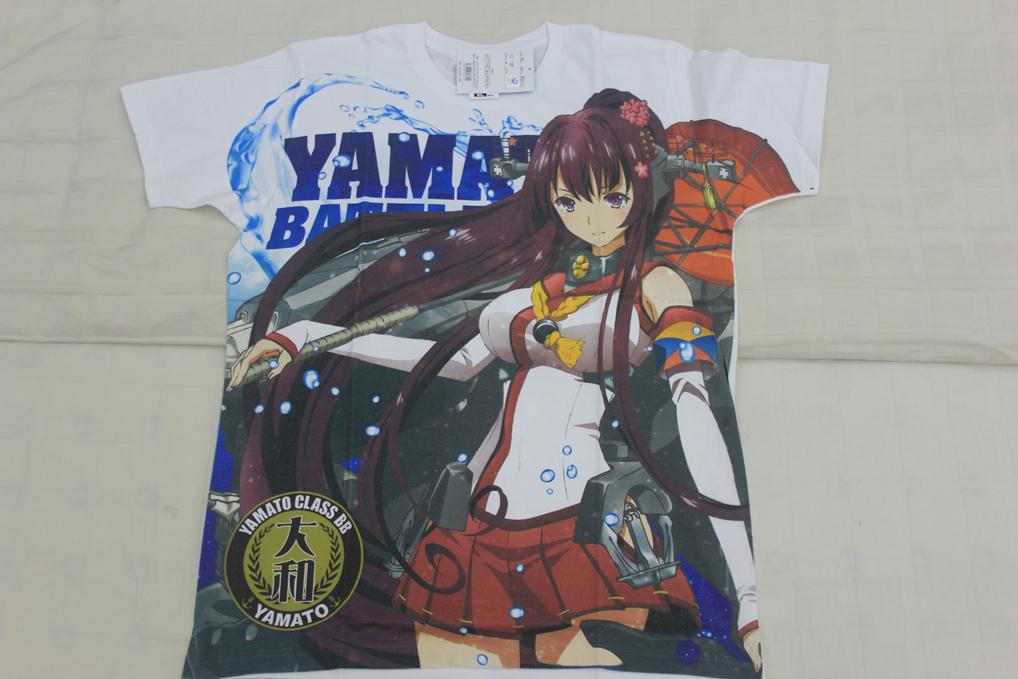 Being honest, she is one of the coolest ships that has ever been designed in the Kancolle world in my opinion. However, the blue background did not really match her colours in my opinion. Somehow it worked out in Akagi but that may be just me. Nevertheless, Yamato's character design is really cool so it is still too good to pass up.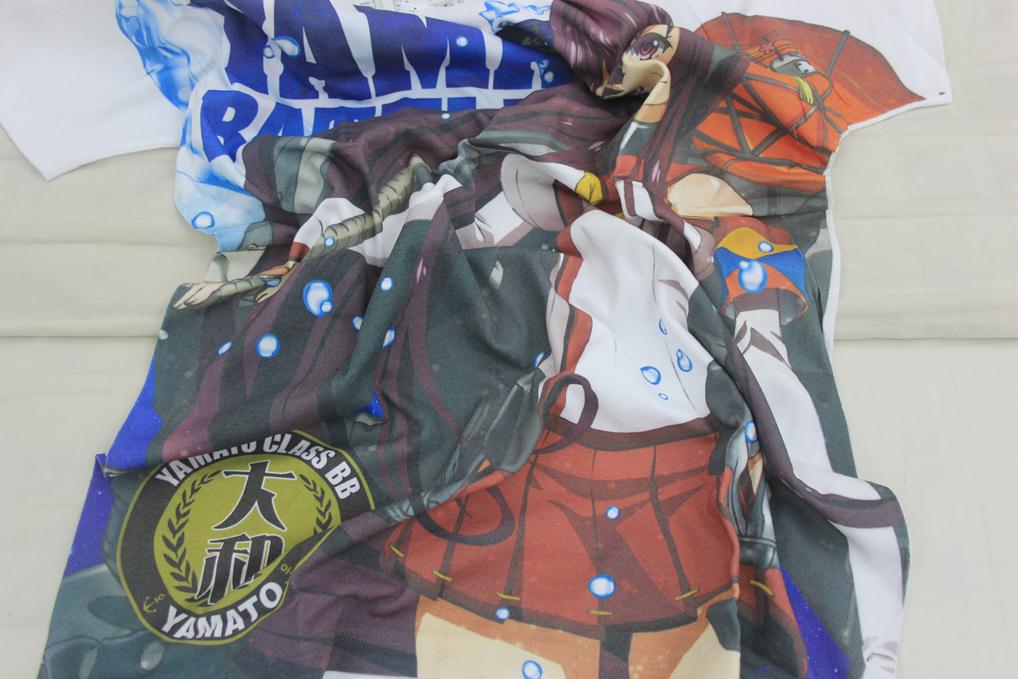 The design is directly printed on the fabric, just like my other full graphic T-shirts, resulting in a very soft and comfortable T-shirt. The print goes with the flow of the fabric and will not crack. Her dark hair and armaments meant a lot of dark inks are used in this T-shirt so make sure to give extra caution when washing. Always do it with cold water and inside out, then dry it in a dark place to keep the colours intact.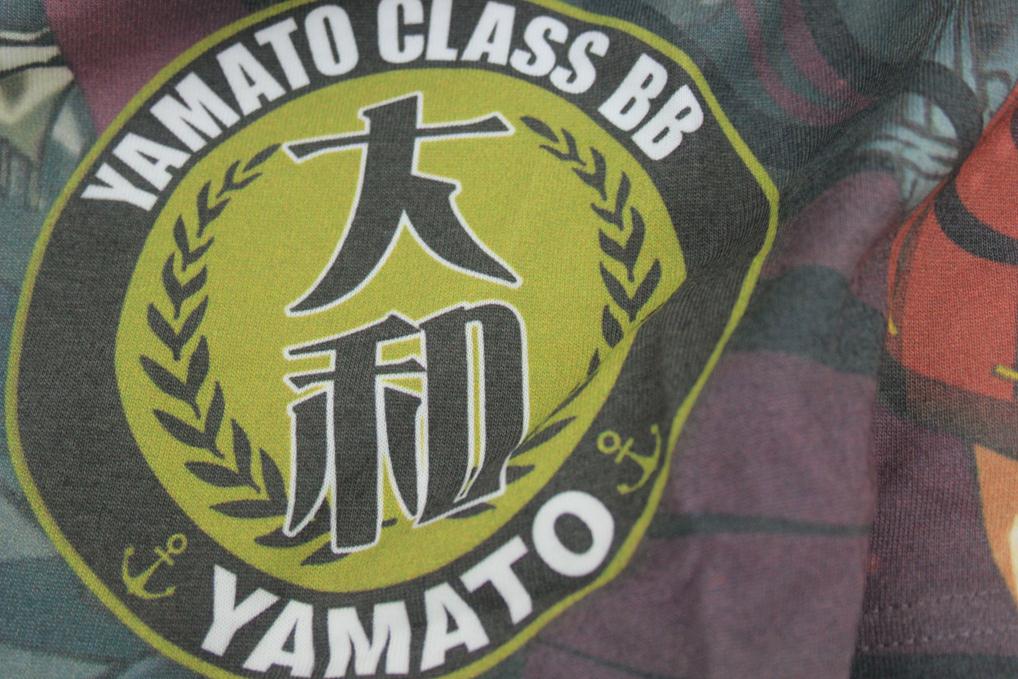 Like the other Kancolle Anime T-shirts, it always have an emblem on the design. To me, I like this added effect because from afar it looked like that the T-shirt had a badge attached. But up close the design looked like a baseball logo in my opinion. Again, it may just be me, but I'll take it. Compared to the other Yamato T-shirt, this one is definitely better.
(T-shirt store page: 艦隊これくしょん -艦これ- Animation Sequence 大和フルグラフィックTシャツ)