COSPA released a set of T-shirts from the Kantai Collection/Kancolle (艦隊これくしょん -艦これ-) Anime. There are four of them and the first one is featuring Battlecruiser Kongou (金剛).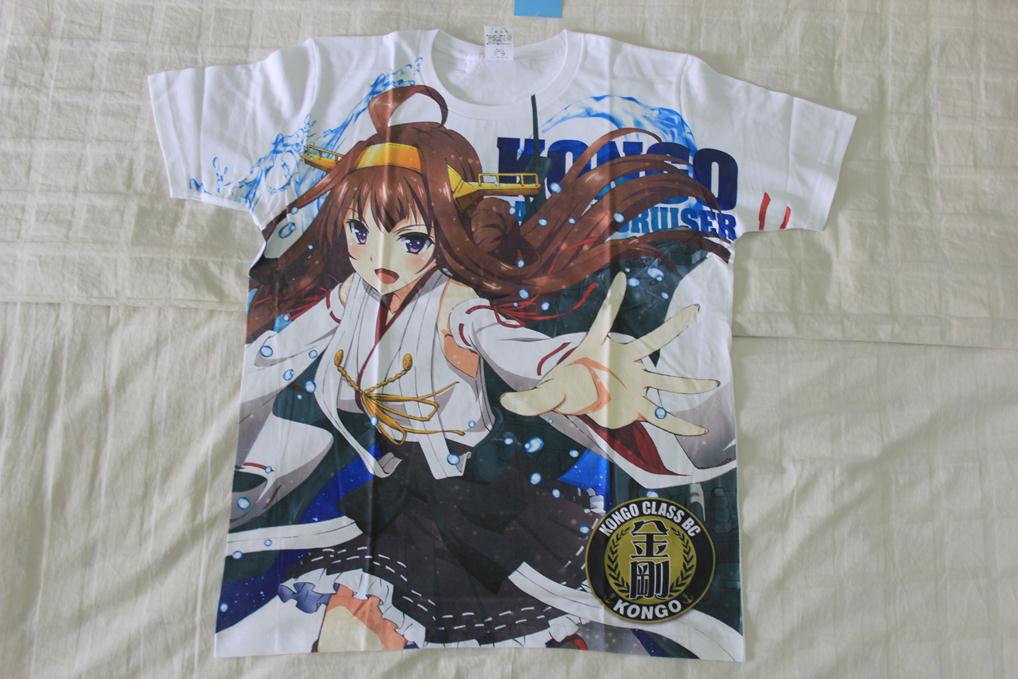 The design features the official character artwork from the anime in a blue, watery background. An emblem is also present in the bottom right on the shirt, although on some shirts from this set, the emblem is present on the bottom left.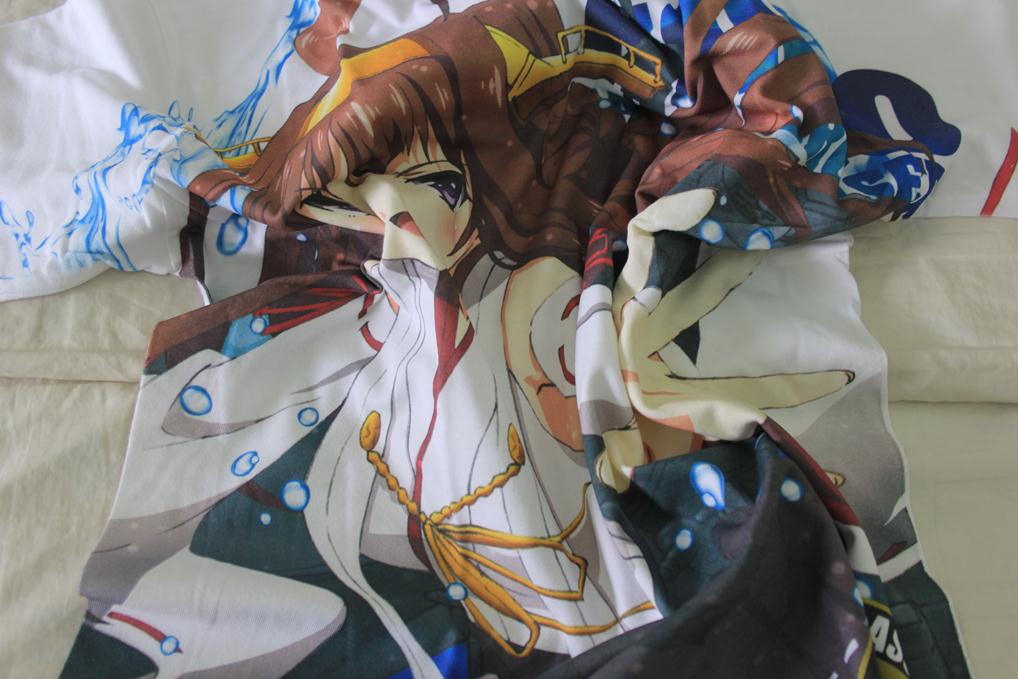 Distorted pictures of the print just to show that the T-shirt is very nice. Similar to many other full graphic T-shirts, the design is directly printed on the fabric, so it makes the shirt very soft and comfortable to wear. Do remember to wash it with cold water inside out and dry it on a dark place to protect the colours, just because there are a lot of dark inks on this T-shirt.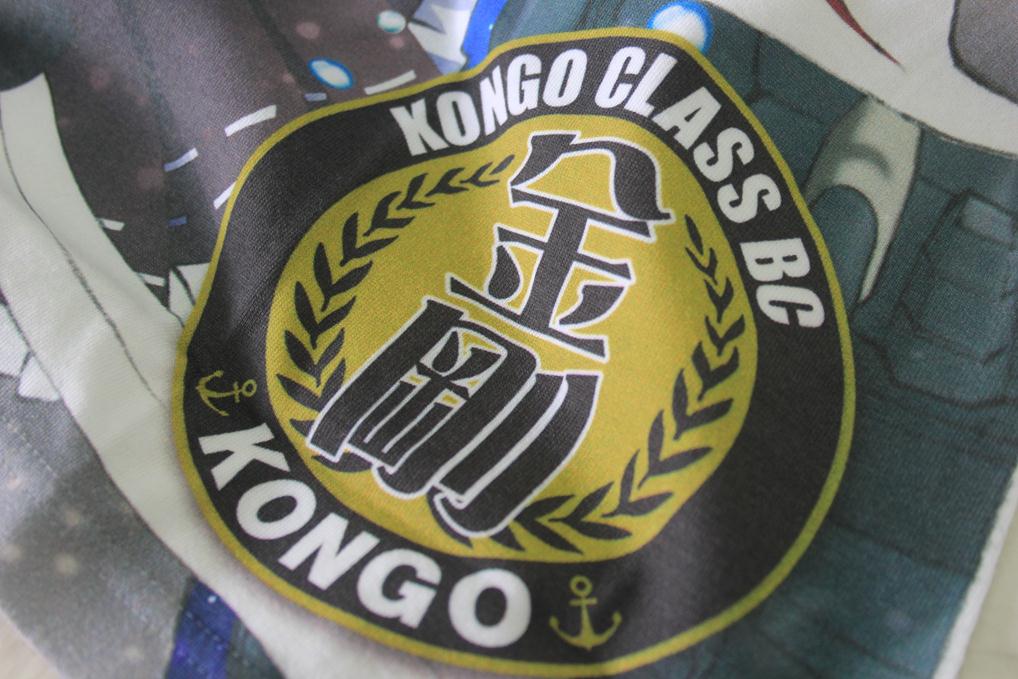 Close up on the emblem. To be frank, it is a huge upgrade from the other Kongou T-shirt. I like this one, but I like the other three better just because they are just really really good.
(T-shirt store page: 艦隊これくしょん -艦これ- Animation Sequence 金剛フルグラフィックTシャツ)