This is a late, but nice addition to my Kantai Collection/Kancolle (艦隊これくしょん -艦これ-) T-shirt collection. This time it features U-511 and Ro-500 (呂500), illustrated by chiko2mania.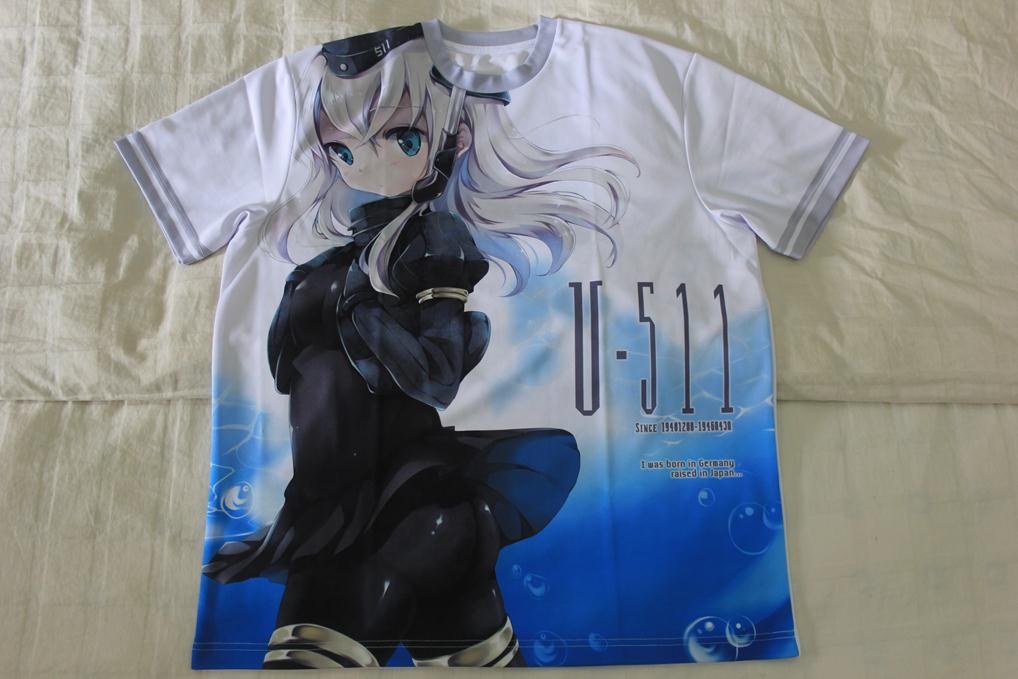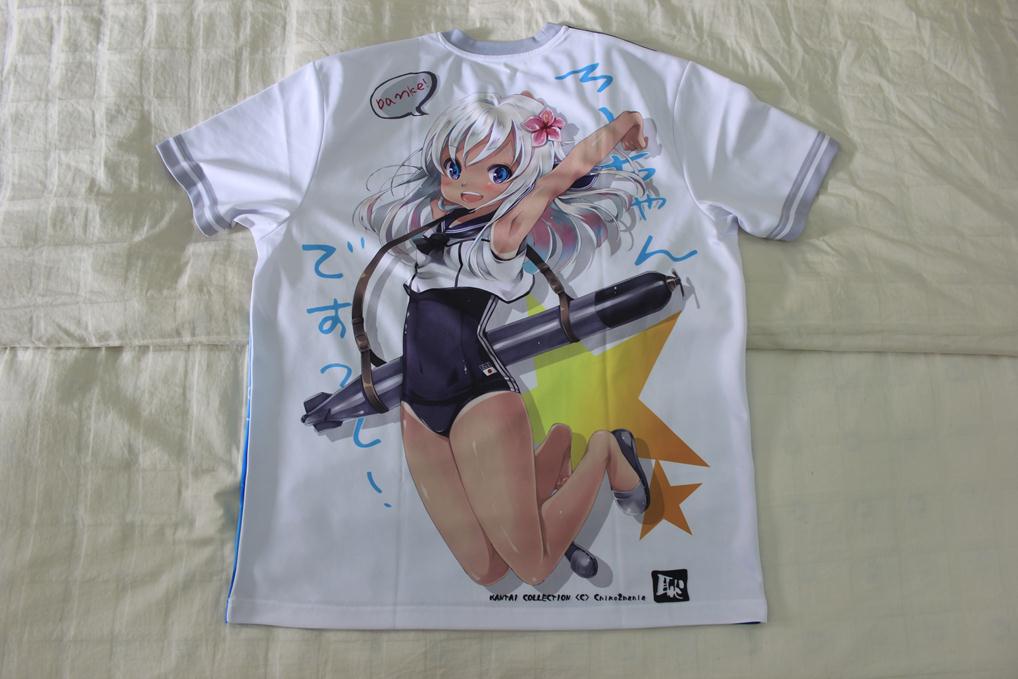 The T-shirt has a front and a back design. On the front it has U-511 and on the back it has Ro-500. Both designs are very cute so I am so much interested in getting this to add to my Kancolle T-shirts collection.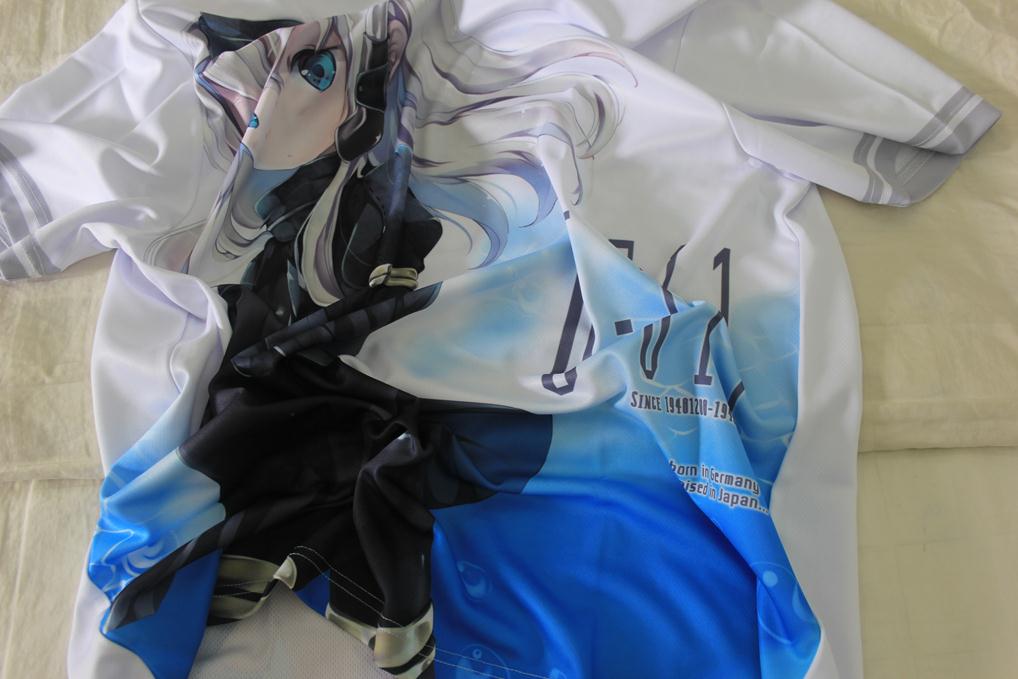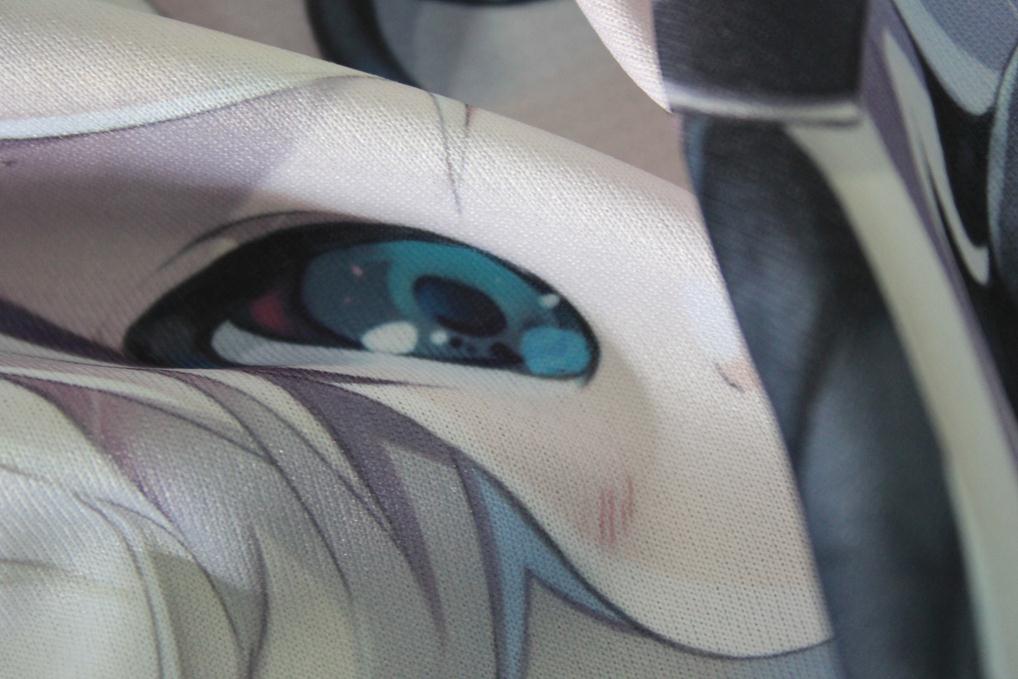 As it can be seen from the close-up photo, the T-shirt is printed on a polyester fabric. The fabric is very soft and does not have so many pores on it. So when it is worn, there are not so much scratchy feel to the skin.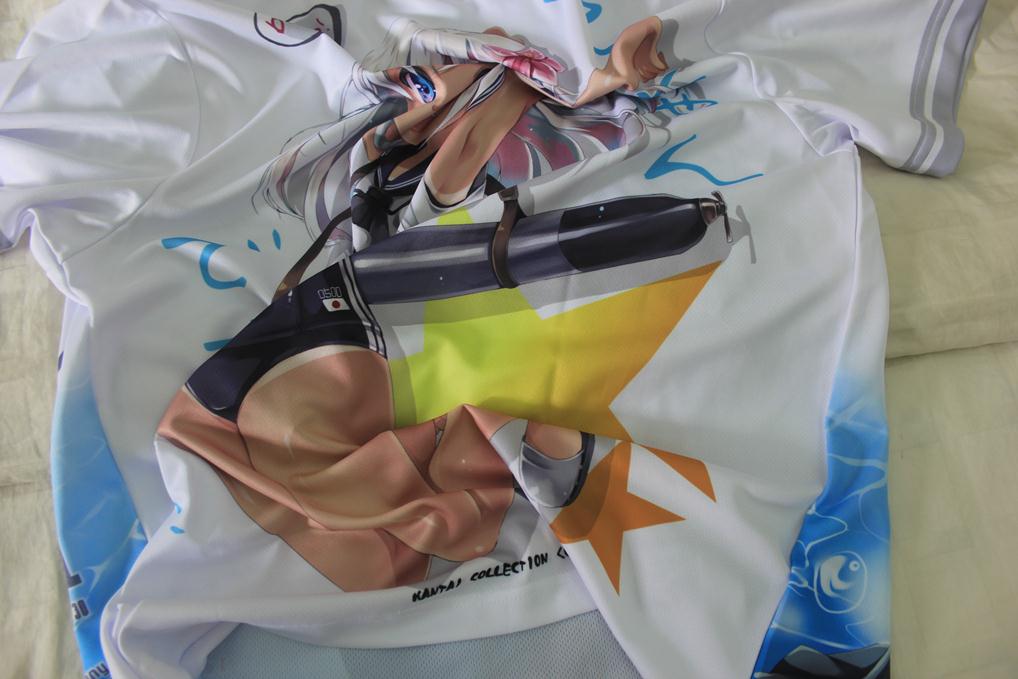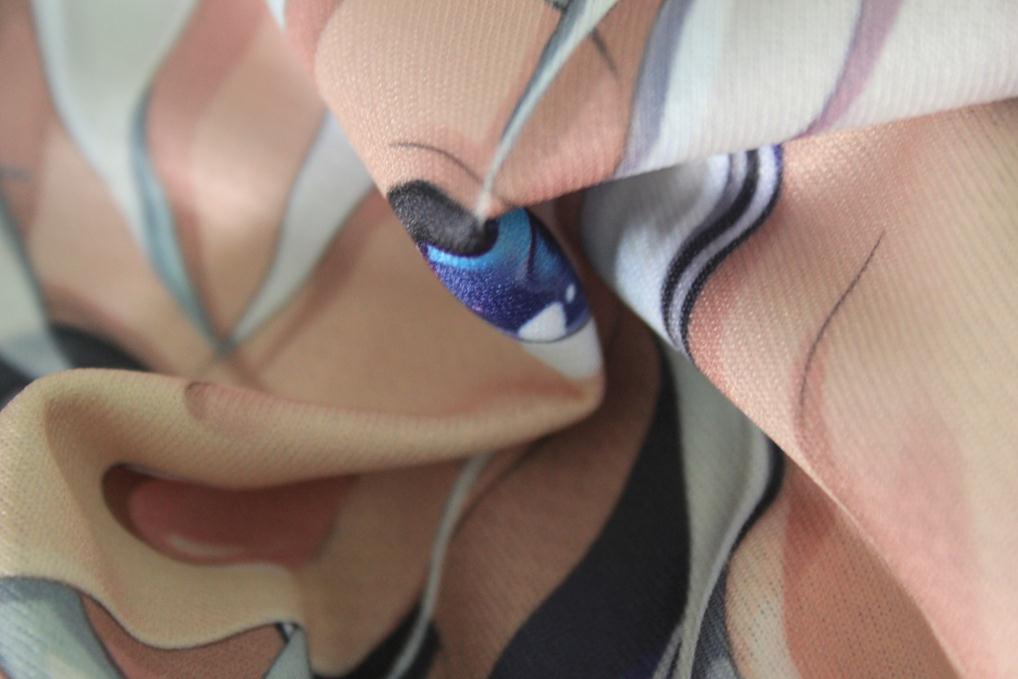 One of the reasons I begin buying polyester T-shirts is that the design is always directly printed to the fabric, so the resulting printing is very flexible, as it can be seen from the distortions. It is also very durable, as it can be washed frequently without getting a lot of discolouration. Also one does not need to be concerned about cracking. It really is a nice shirt to be added to the collection.
(T-shirt post page: ゆーちゃん/ろーちゃん フルグラフィック Tシャツ)