This is another polyester T-shirt that I recently bought. It features the characters from Strike Witches (ストライクウィッチーズ). On the left, Yoshika Miyafuji (宮藤芳佳) and on the right, from top, Erica Hartmann (エーリカ・ハルトマン), Minna-Dietlinde Wilcke (ミーナ・ディートリンデ・ヴィルケ), and Gertrud Barkhorn (ゲルトルート・バルクホルン).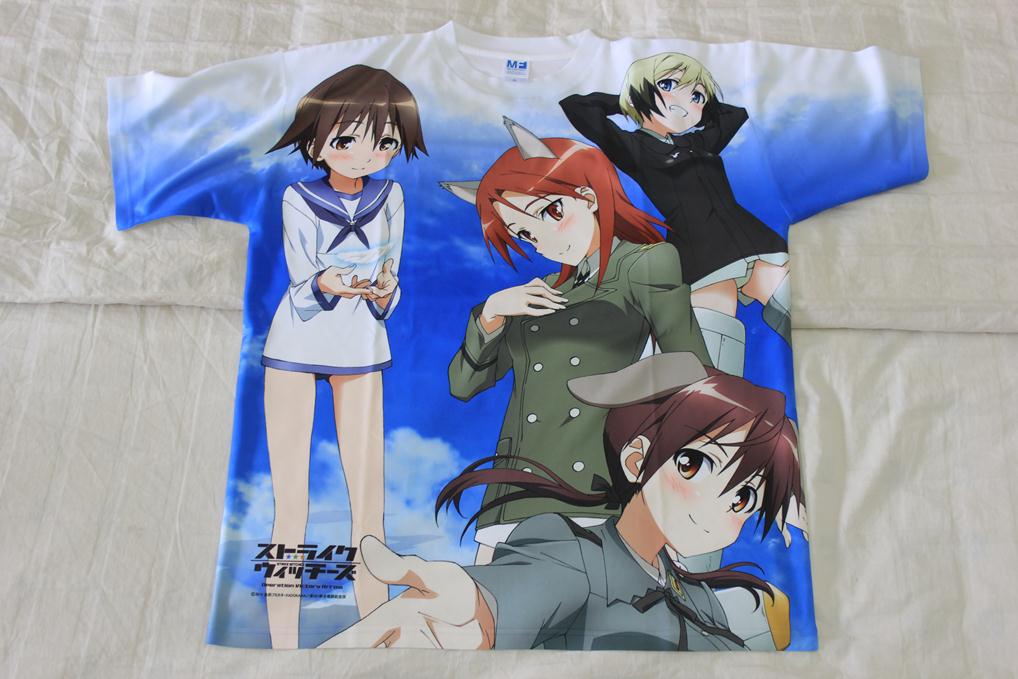 I am unsure about who the maker was, because I bought this from an auction. However, the colours are very sharp and bright so it is very nice. I wish it would feature more characters from the series because the middle part of the design is a little blank.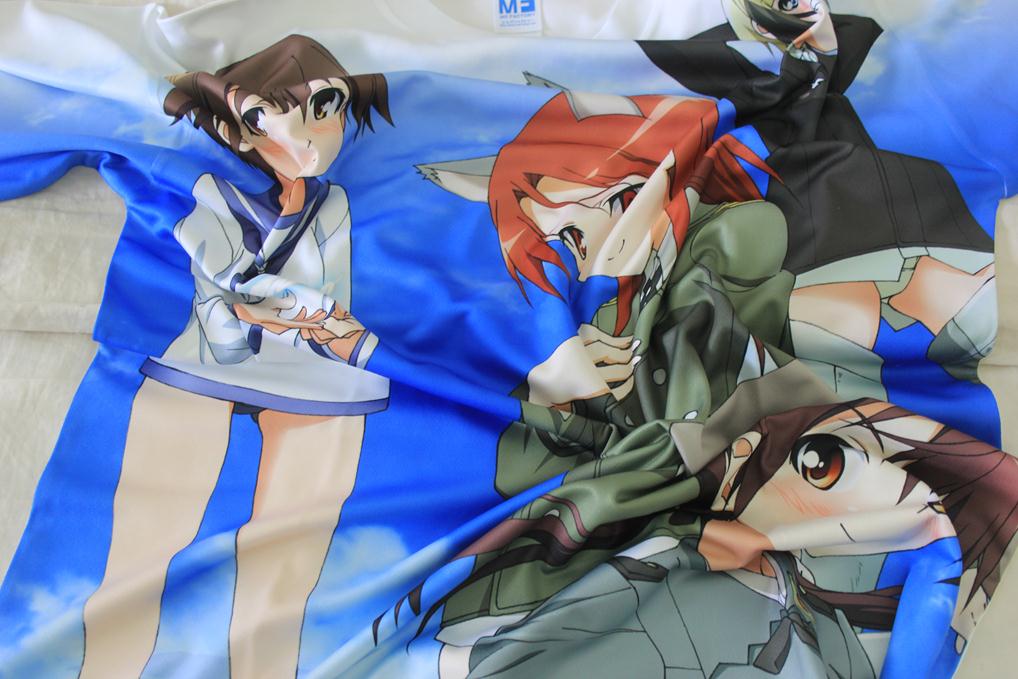 Like other polyester shirts, the printing is very nice. The design is directly printed on the fabric so it does not leave any print feel when being worn. It will not crack as well, but it may fade a little bit after several washes. Of course it still has longer durability compared to the cotton ones, but it probably will still fade if it is used extensively.
(T-shirt store page: ストライクウィッチーズ OVA ドライTシャツ)