Comiket 86 was the first, and so far, only, Comiket I have ever been, so I wanted to get some Comiket-special goods. This is what I get, and although it has been almost one year since the event, I have not had used this T-shirt until now. The reason is because I bought this primarily for collection purposes only.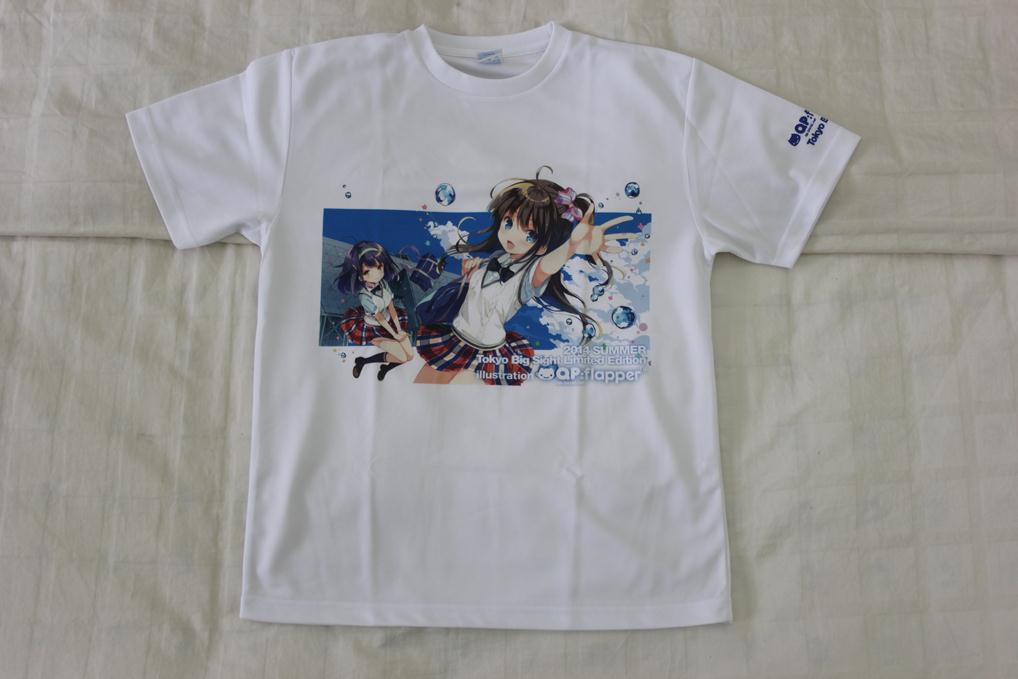 The design features an illustration done by QP:flapper, printed on a polyester T-shirt. There were two sizes available, M and L, but since I arrived so late, this is the last piece sold. Unfortunately, it was an M, but since it is for collection, anything can do. The design itself is pretty nice, as I like QP:flapper's arting style and the colours are very fresh.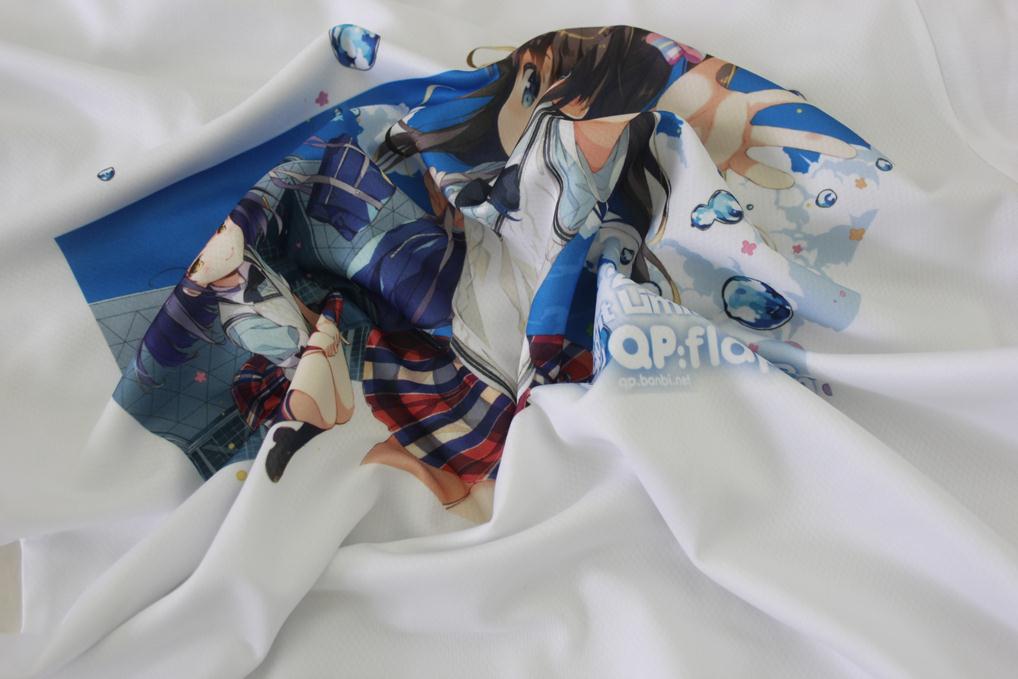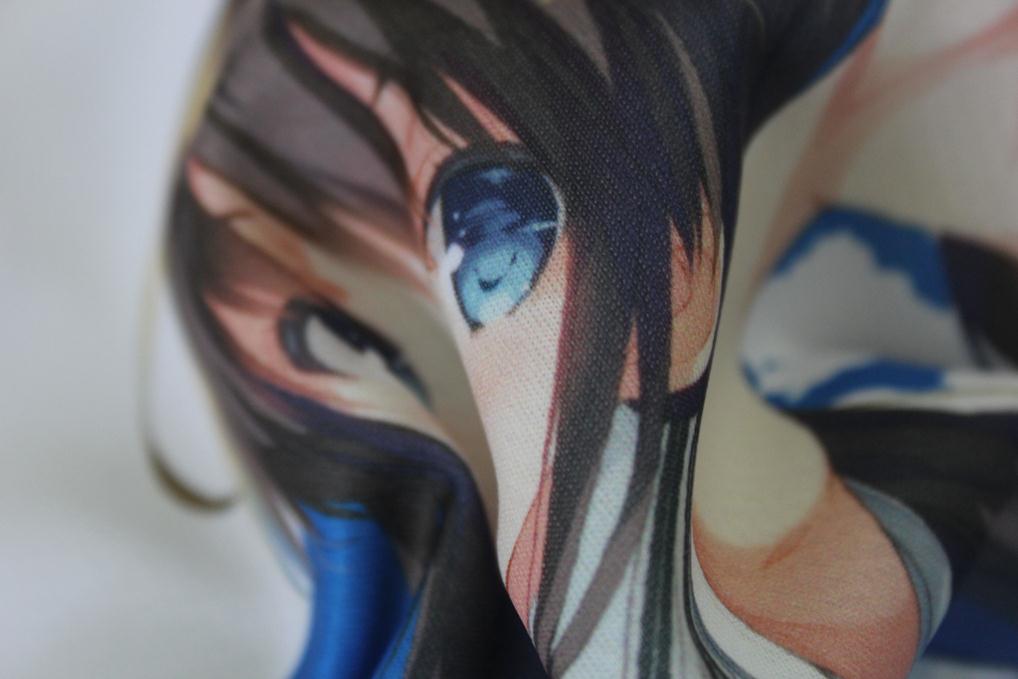 The base fabric is polyester and the design is directly printed to the fabric, so the result is a very soft and smooth printing. Like always, polyester fabrics keep a good amount of the detail, as it can be seen above, so for sure the printing will not crack, unlike screen–printed T-shirts. The T-shirt itself was sold for 1500 yen and surprisingly the quality is very good for the price. It is almost the same as the polyester T-shirts that I bought from real companies.