Coming off from iDOLM@STER Million Live (アイドルマスターMILLIONLIVE!), this Nonohara Akane (野々原 茜) T-shirt is one of the nice shirts that I got off a bargain. The actual selling price was 6264 yen (5800 yen + tax) but I got it off for less than 2000 yen. Pretty nice bargain if I have to say.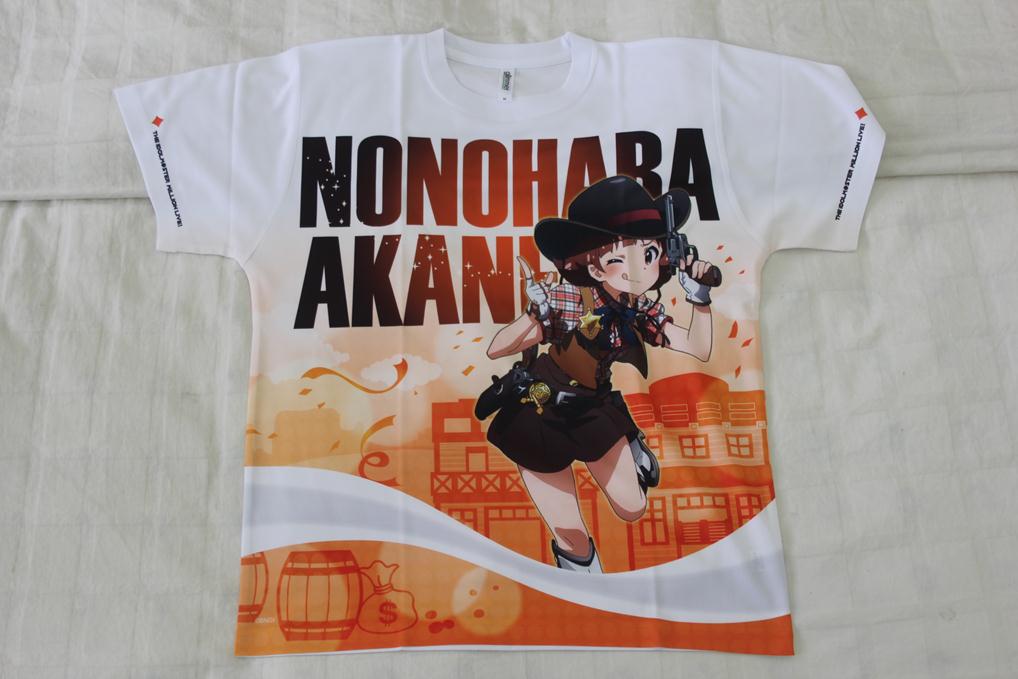 These iDOLM@STER Million Live T-shirts are produced by LUXENT. Despite termed full graphic, these T-shirts are actually made from polyester, instead of cotton like those of COSPA. The design is very simple but I like it. The background differs for each character and it is matched to the character's feature. Since it is printed on a polyester fabric, the resulting colours are very sharp and crisp.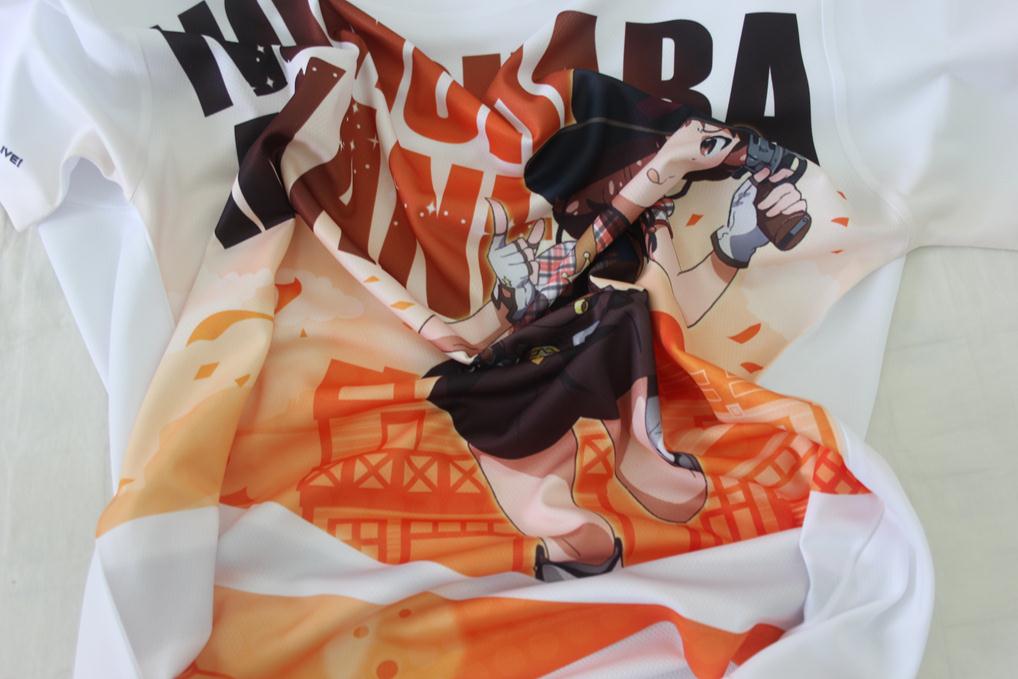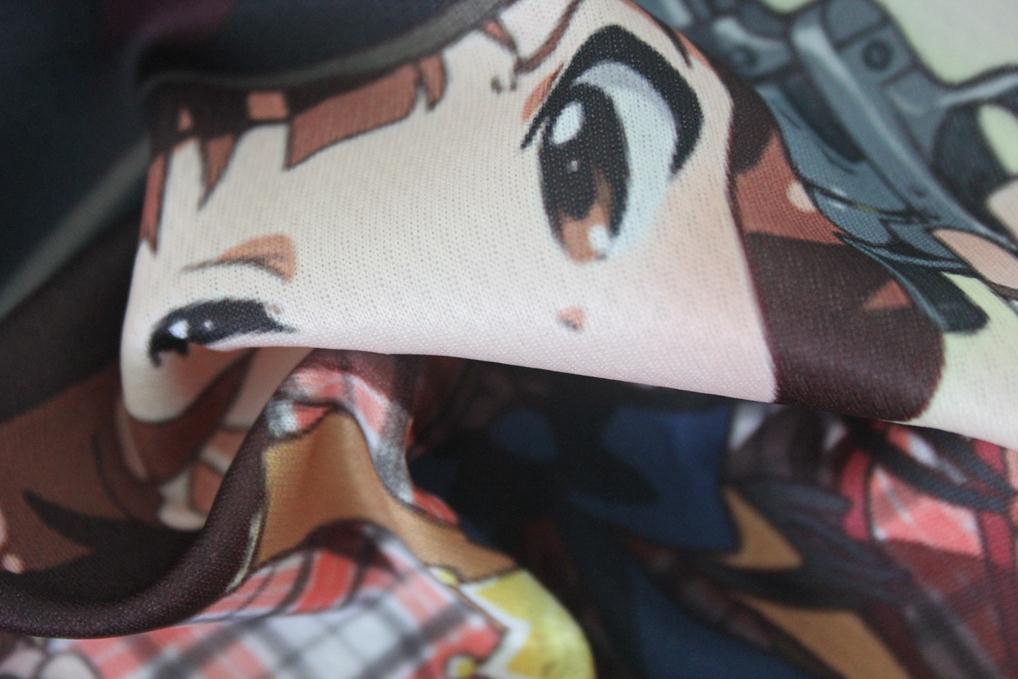 Close up of the distorted T-shirt. The design is directly printed to the fabric, so the result is a very soft and smooth printing. Polyester fabrics also keep a good amount of the detail and for sure the printing will not crack, unlike screen–printed T-shirts. The main drawback of this T-shirt is that they only release it for one size – M. I can fit but I prefer my anime T-shirts baggy. But other than that, I really like it and would consider another buy from this series.
(T-shirt store page: アイドルマスターMILLIONLIVE!野々原茜 フルグラフィックTシャツ)