Satisfied with the Senran Kagura (閃乱カグラ) T-shirt series, I decided to get another one (with a big discount) from a discount site; this time, an Ikaruga (斑鳩) T-shirt. One big reason why I am reluctant to pay the full price is that in my country, even the slightest bit of adult content is not so acceptable. Hence, this type of T-shirt is not very welcomed and it lessens the opportunity to fully use it.
The design is pretty nice. I like how the hair was placed so that the bottom part of the T-shirt is dark, while the top part is white. All Senran Kagura T-shirts have characters with disproportionately big boobs, so I will just leave it at that.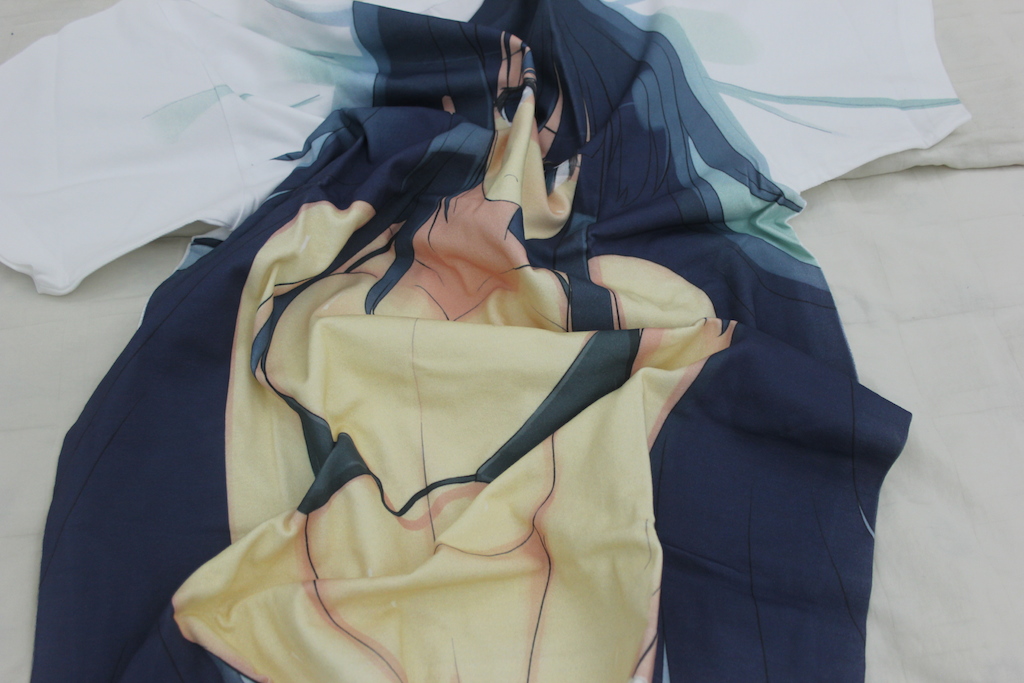 This T-shirt was manufactured by HOBBY STOCK. Despite it is not manufactured by COSPA, the quality of printing is somewhat similar to those of COSPA. However, they used a different fabric base. The fabric is thicker than usual COSPA's T-shirts, but it is somewhat similar to COSPA's old releases. Since it is directly printed, the printing is very flexible and durable; thus giving a soft touch when worn. Like usual, it is best when washing it inside out and drying it on a dark place. Also, some cotton balls may form after several washes, leaving dots in some parts of the printing.
(T-shirt store page: 閃乱カグラ -少女達の真影- 爆乳ハイパー 斑鳩 Tシャツ)