Lately there has been some nice full graphic polyester T-shirts, and this is one of them. Unlike the others, this was not released from Karutassu. I am unsure who was the original manufacturer for this one, but I bought this from Amiami. This T-shirt is from the visual novel Hoshi Ori ★ Yume Mirai (星織ユメミライ).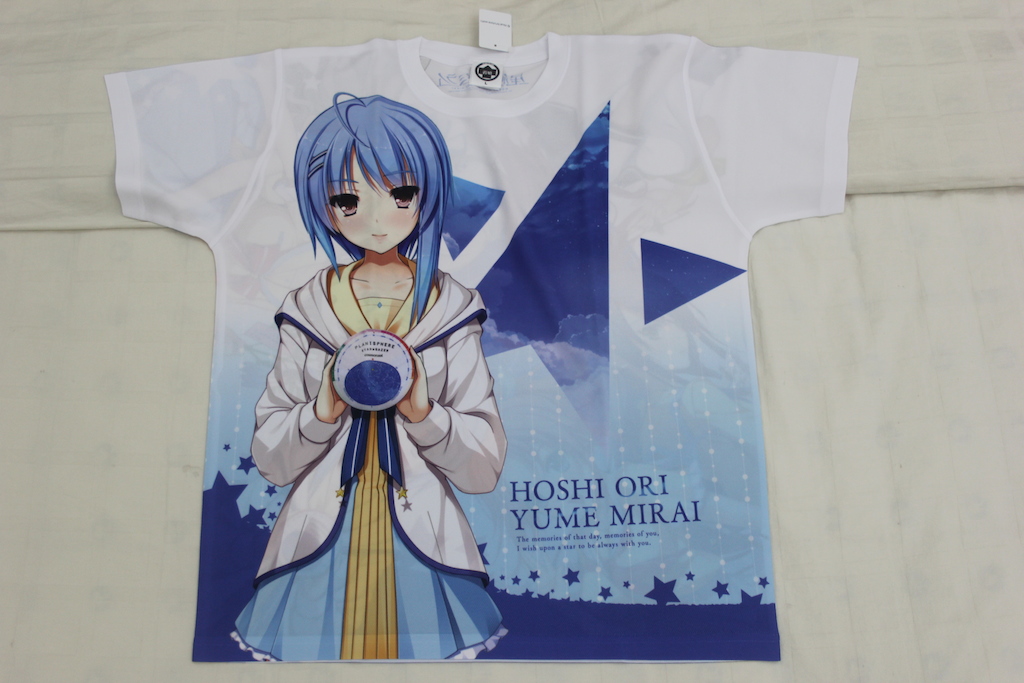 Like many others, the T-shirt has a front and a back design. The front side features only Ousaka Sora (逢坂そら), while the back side features all heroines, clockwise from top left: Yukimura Touko (雪村透子), Okihara Misa (沖原美砂), Shinozaki Marika (篠崎真里花), Ousaka Sora (逢坂そら), Segawa Natsuki (瀬川夏希), and Narusawa Rikka (鳴沢律佳). Both sides uses a simple but nice background of blue.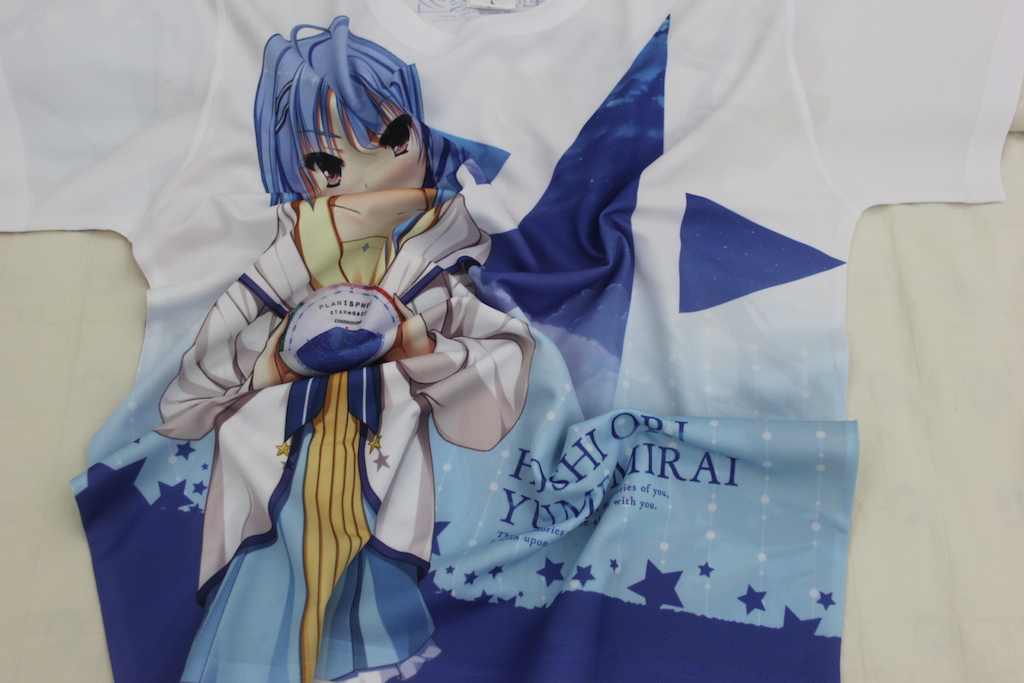 Like many other polyester or full graphic T-shirt, the design is directly printed to the fabric, so it is highly flexible and follows the shirt's foldings. The resulting printing is very crisp and sharp, so the colours are really stunning. However, too bad that the fabric pores brushes off your skin when worn, so it is not so comfortable to be worn as it is. With a shirt underneath, it would be perfect.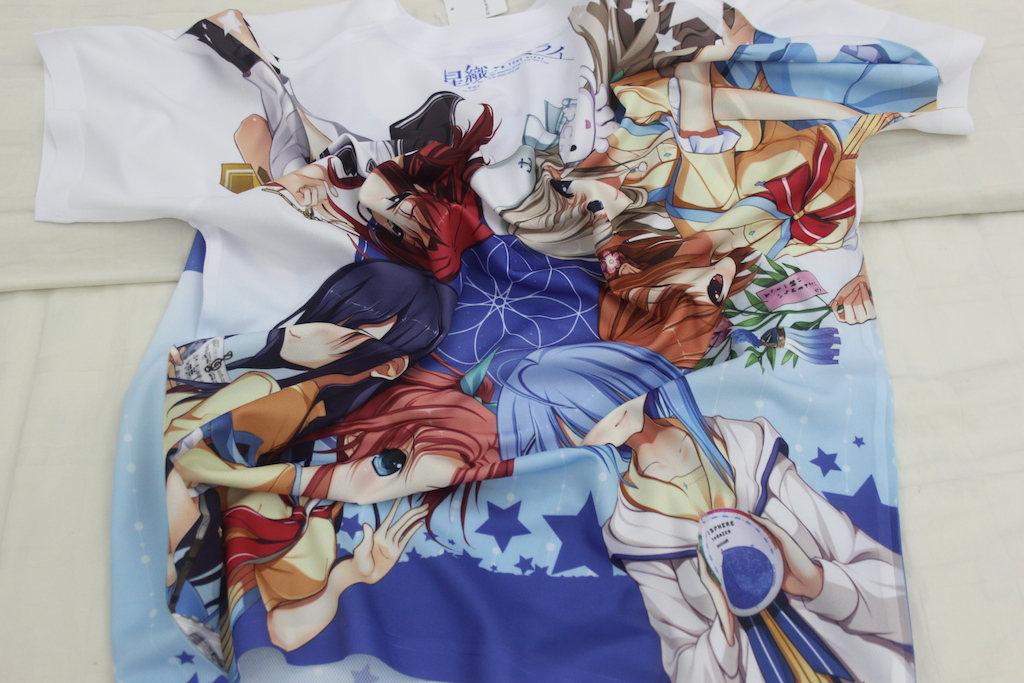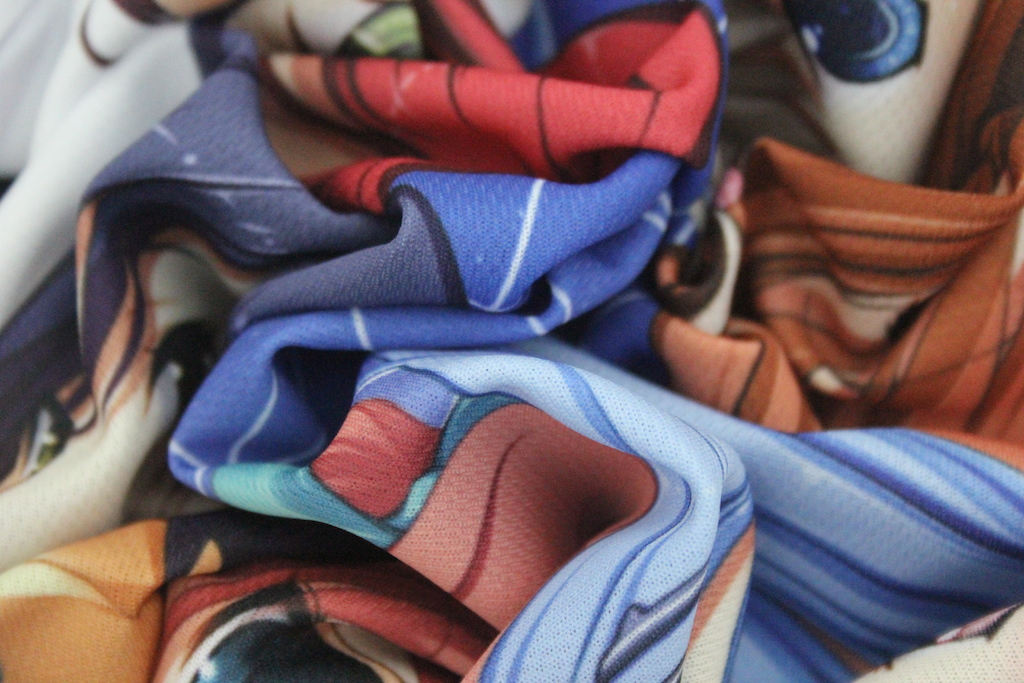 The printing is also quite durable. After a few washes, the colours still seem to stand out and does not fade. Even after wearing and some washes, the shirt still seems to be in a near perfect condition, which is really good. I personally loved the back design more, but overall it is one of my favourite polyester T-shirts.
(T-shirt store page: 星織ユメミライ 全面フルカラーTシャツ)