This is the latest T-shirt addition that I bought from Karutassu (かるたッス) when I was still in Japan. It features Amagase Natsuki (天ヶ瀬 奈月) from Karumaruka Circle (カルマルカ*サークル).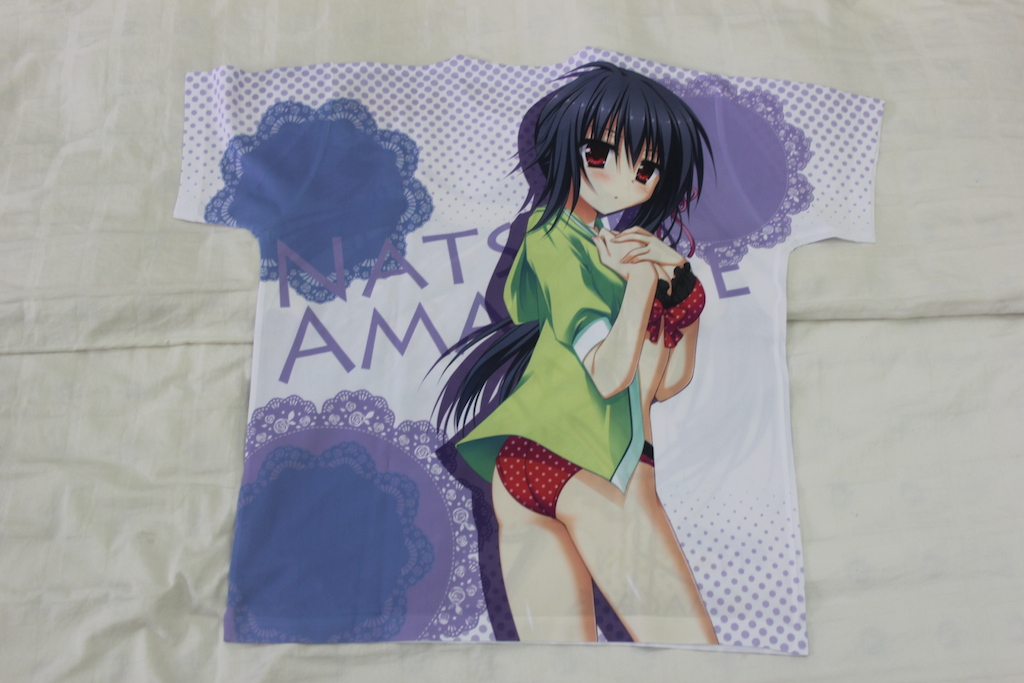 The design pretty much follows the other Karumaruka Circle T-shirts: the character coupled with a background of dots and some laced circle. There is also the series title and the company logo on the top right side of the T-shirt. It has a front and back design, and like the others, the front has the character wearing the uniform and the back has the character wearing swimsuits.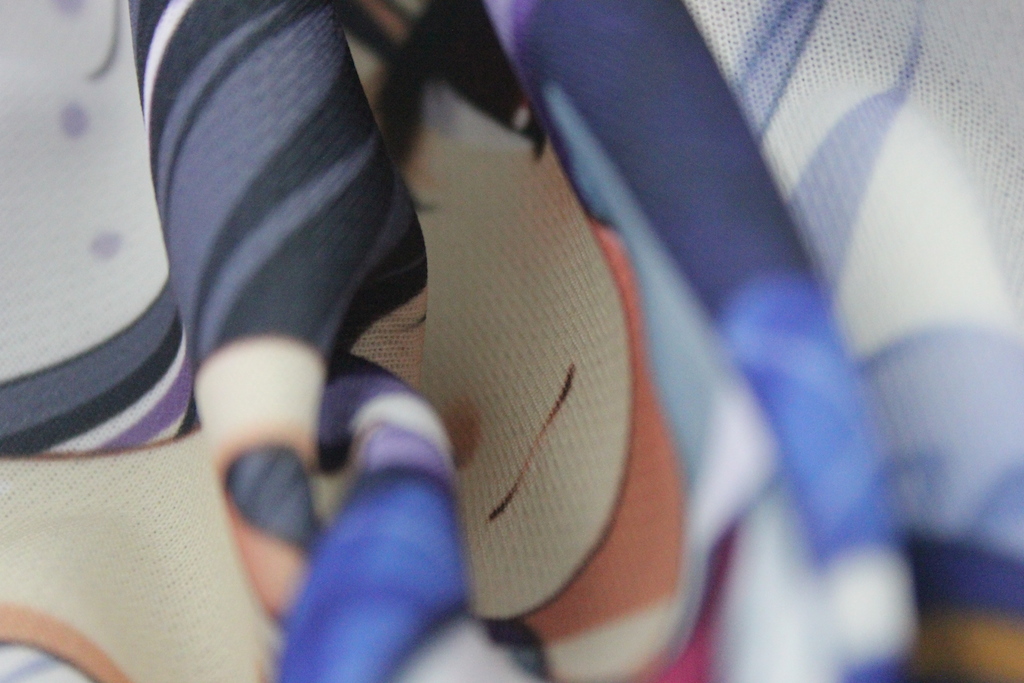 The design was directly printed to the fabric, so the resulting colours are sharp and stunning. However, the base polyester was not so comfortable to wear, as the pores would brush your skin when worn.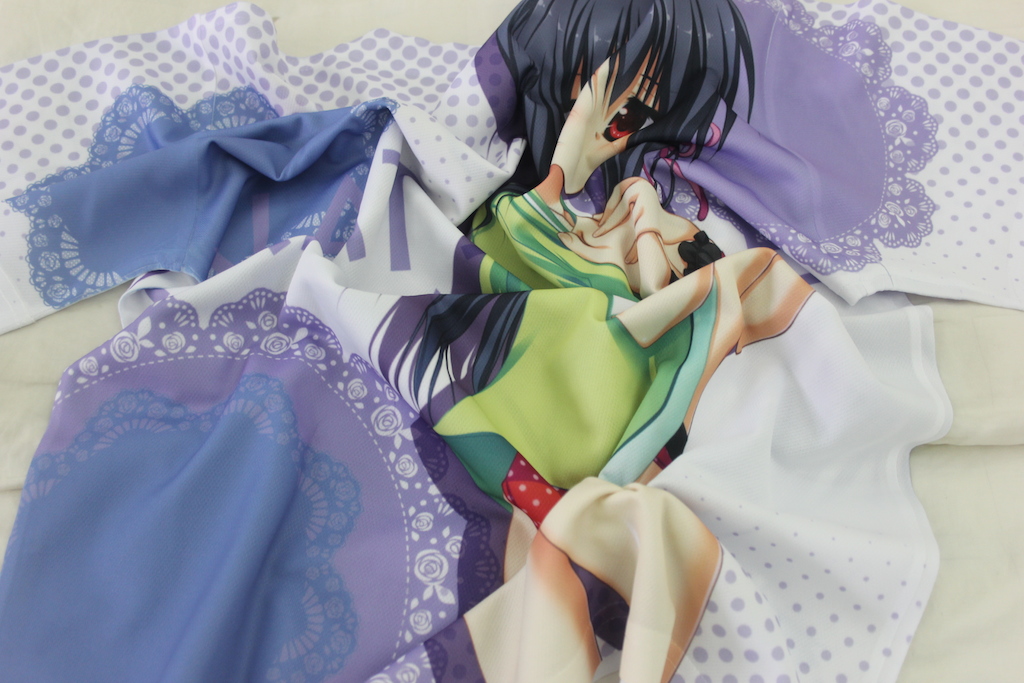 The printing is very flexible and durable. Thanks to the polyester fabric, the printing would not get discoloured very easily after some washes. It also has more room for movement due to the width of the sleeves and the body, so with some inner shirt underneath, it is very nice to wear.
(T-shirt store page: カルマルカ*サークル 全面フルカラープリントTシャツ ver.天ヶ瀬奈月)