This is another T-shirt from the series Dengeki Bunko Fighting Climax. This time it features Himeragi Yukina from Strike the Blood. There are actually a few more full graphic T-shirts from this series but I think these two have the best designs.
Unlike many other full graphic T-shirts by COSPA, this one does not really have glittery effects all over the T-shirt. Also, they usually attempt to put some English words somewhere in the design, but on this one, it was only calligraphy. But to be honest, it works really well. The calligraphy made the shirt look pretty cool and that is one of the reasons why I like the design.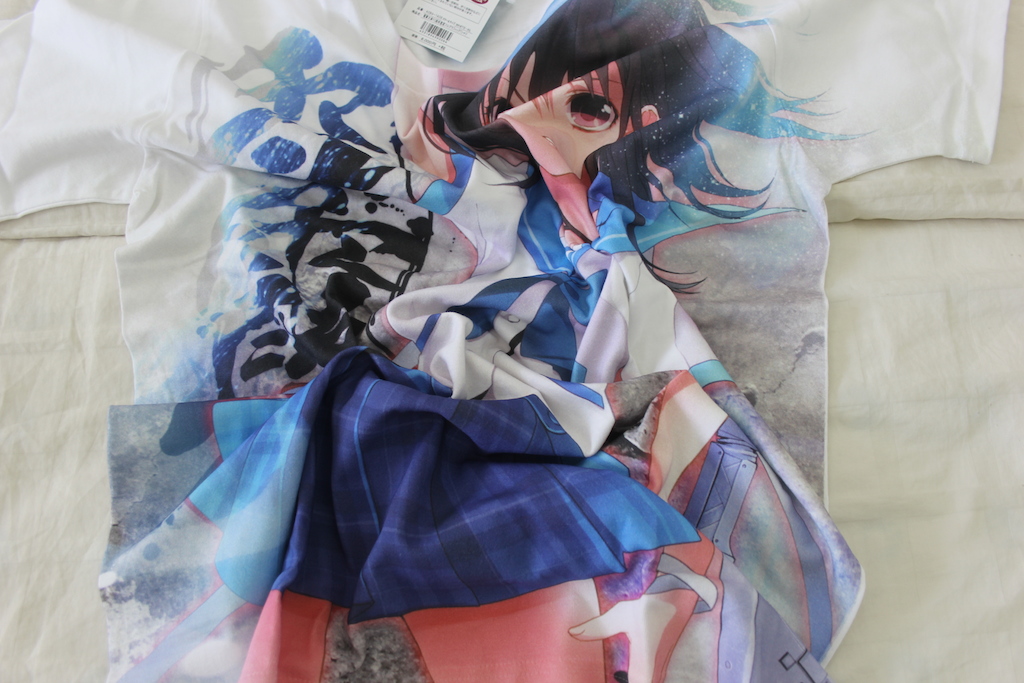 The printing is very nicely done. Above are some pictures of the distorted print, clearly showing that the printing quality is very good. Like any other full graphic T-shirts, the printing was done directly on the fabric, so it will not crack. Several extra caution needed to be done when washing, though, because of the amount of blue and black on the design. Overall, I truly believe that this is one type of T-shirt that would look good when worn.
(T-shirt store page: 電撃文庫FIGHTING CLIMAX 姫柊雪菜フルグラフィックTシャツ)