Some times ago COSPA released many full graphic T-shirts for this series called Dengeki Bunko Fighting Climax. It seems like the game was a fighting game between several anime heroes or heroines. But some of the T-shirts look really nice, for example this one featuring Misaka Mikoto (御坂美琴) from A Certain Scientific Railgun (とある科学の超電磁砲(レールガン)).
The design utilises a lot of green, which blends well with the character. Also the usual glittery effects look nice as well. The electromaster barcode on the bottom left also added a nice touch.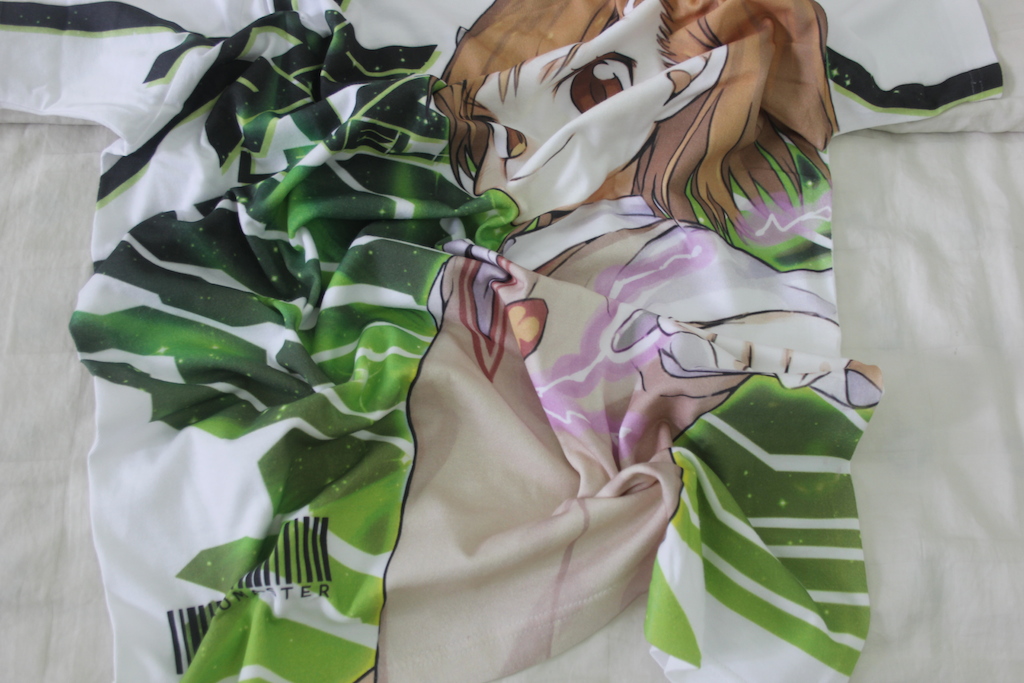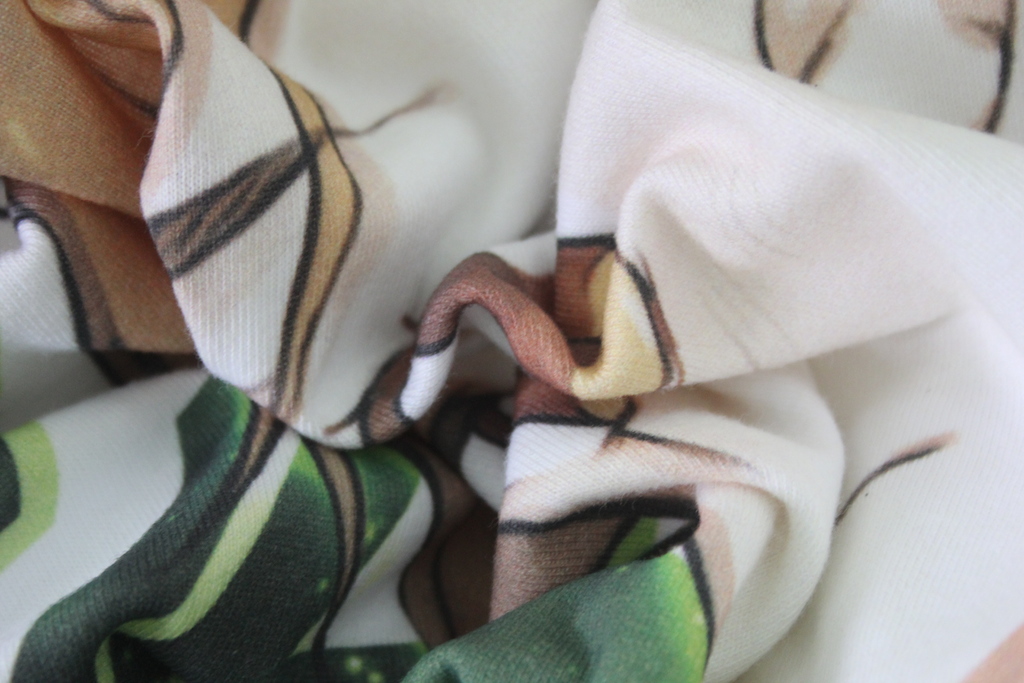 Like many other full graphic T-shirts, the printing itself look very sharp, although not as sharp as the polyester ones. But for a cotton standard, it looked stunning. Also, it is very durable and flexible, since one can pretty much distort it without damaging the print. The ink used were mostly light coloured, so there were not so much fading after washes. All in all, a great T-shirt to have.
(T-shirt store page: 電撃文庫FIGHTING CLIMAX 御坂美琴フルグラフィックTシャツ)