This is one T-shirt from my recent purchase that I really like. It features Sega Saturn (セガサターン) from Sega Hard Girls (セガ・ハード・ガールズ). Actually, I believe almost every single Sega Hard Girls is present in this t-shirt, because of the pixellated characters all over the T-shirt.
I believe that the design may not be everybody's cup of tea, but to me it really works. There are plenty of colours and pixellated characters, giving a lot of detail on this T-shirt. Like this T-shirt, I like the ones which has a lot of characters. Also that the SD characters did not make the Sega Saturn at the centre out of place, which is a good thing.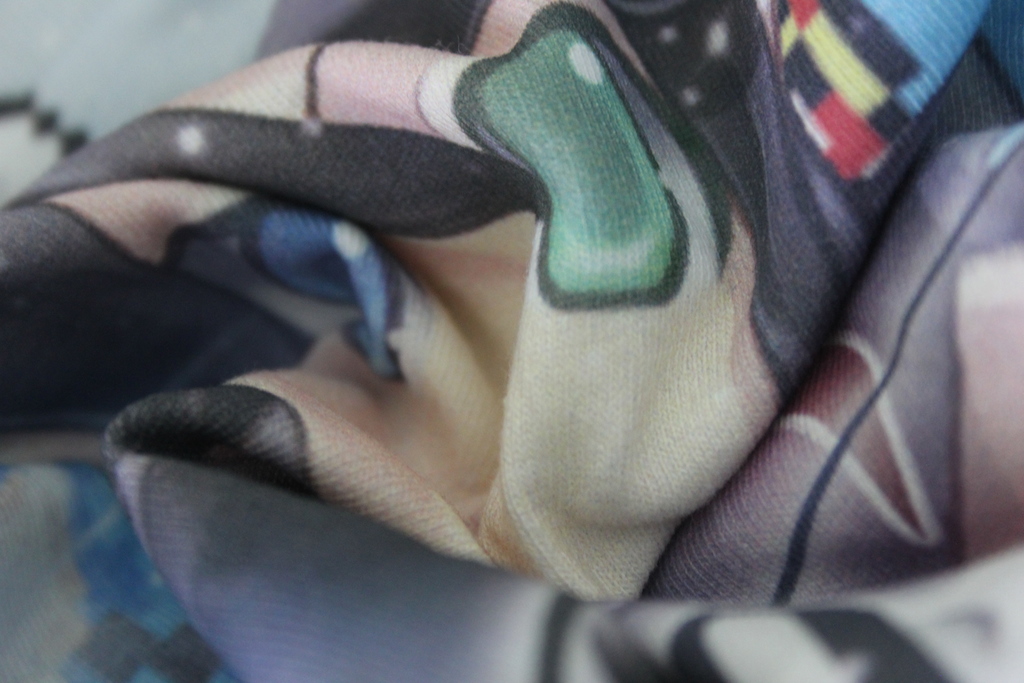 Like the case of almost any all other full graphic T-shirt, the printing is very soft and flexible. The close up images of the distorted shirt shows that point. However, extra care when washing is needed because this shirt uses quite an amount of black ink. Slight discolouration may happen but if one is careless, the shirt may be heavily discoloured. For these full graphic cotton T-shirts, contrary to the polyester ones, always wash inside-out with cold water, and dry it in a dark place.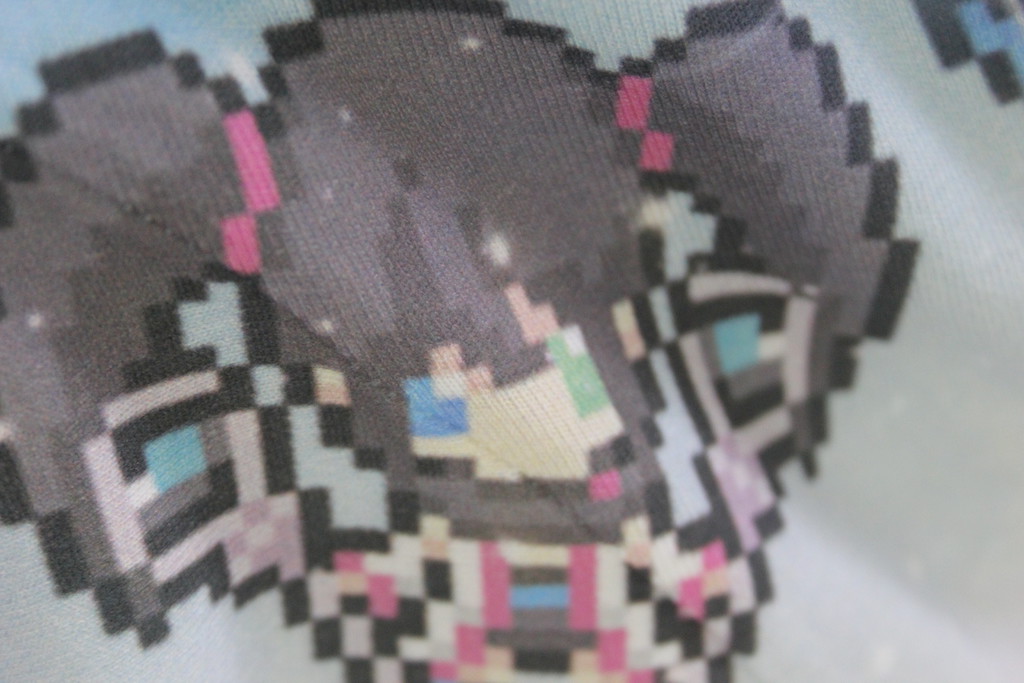 The pixellated characters are really cute and apparently this one is Sega Saturn's. I wish COSPA would make some more for other characters, but I think it would not be so nice to my wallet.
(T-shirt store page: セガ・ハード・ガールズ セガサターン フルグラフィックTシャツ)