This is the limited edition T-shirt from pixiv Matsuri that was only released to those who attended the event! Thanks to a friend of mine, I was able to get this shirt because he attended the event and bought this for me. Big thanks!
This time it features an illustration from mebae. Of all the T-shirts, this one is the most energetic, bright, and cheerful, so I like it a lot. There was actually another T-shirt by mebae, a screen-printed one, but I already bought a lot from the event so I had to pass it.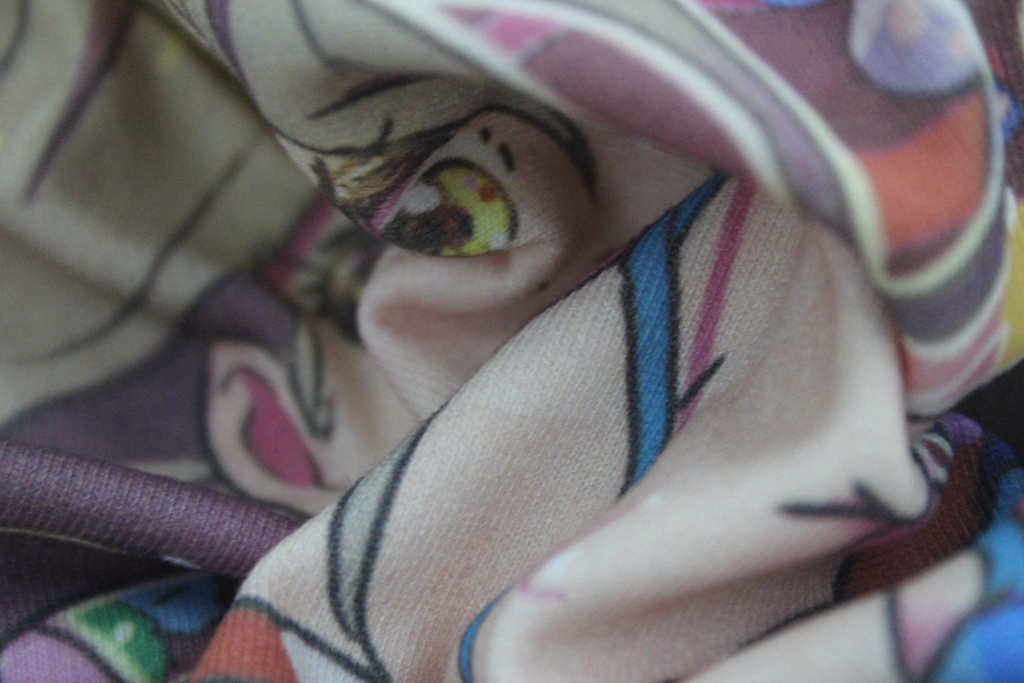 Being a full graphic T-shirt, that means the printing is directly printed to the fabric. Therefore, the shirt is very soft and can be distorted in any way we like. The colours are very sharp and crisp, so it will look stunning when worn.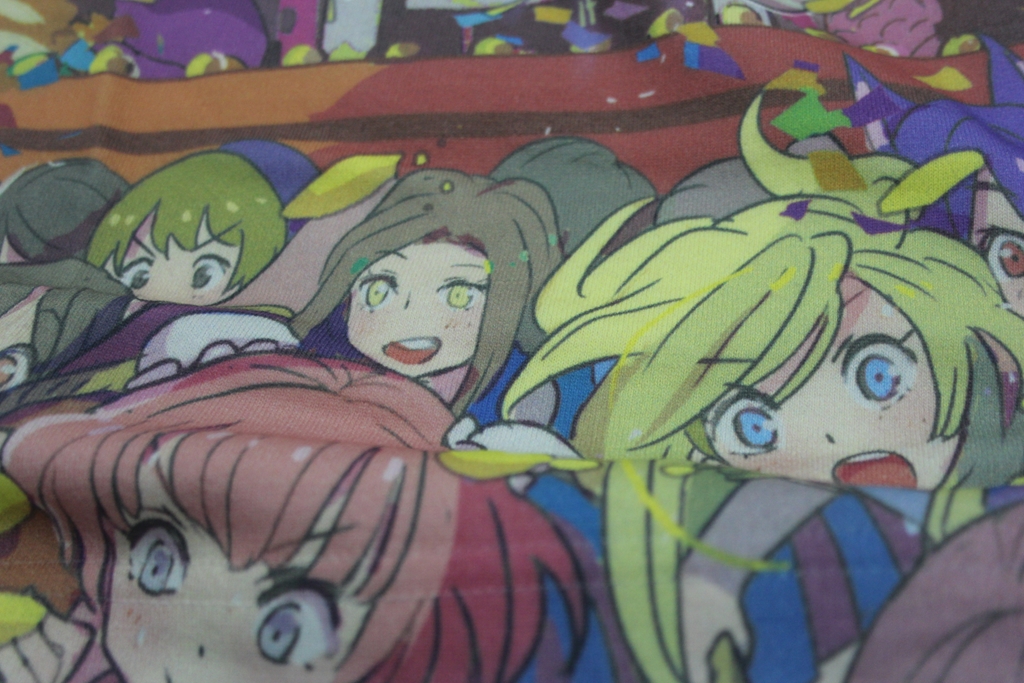 One of the main point why this shirt was good was because of the crowd on the bottom of the shirt. T-shirts with many characters are always good for me. Overall, these pixiv T-shirts are really good and definitely worth every cent.
(T-shirt store page: ★限定★ pixiv祭 mebaeフルグラフィックTシャツ)